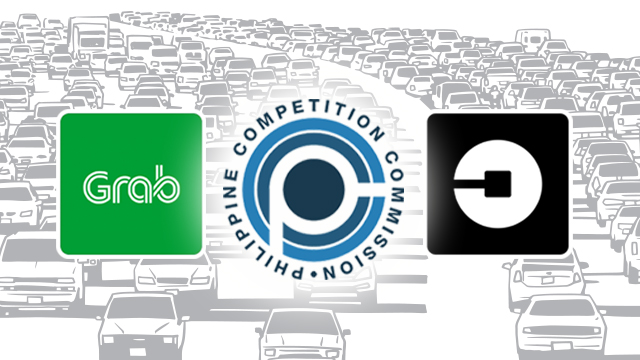 The Philippine Competition Commission (PCC) has announced that it will proceed with a review on the merger-and-acquisition deal between ride-hailing operators Grab and Uber.
"The PCC has resolved to direct its Mergers and Acquisitions Office to commence a motu proprio review of the transaction," said the agency in a statement released to media outlets this Tuesday, April 3.
In the statement, the PCC revealed that it has met with Grab and Uber last Monday, April 2, when both companies argued that the deal does not fall under the agency's notification thresholds.
Under PCC rules, parties to a merger agreement must notify the body, which may subsequently conduct a review, if the transaction value exceeds Php2 billion or if the value of either company exceeds Php5 billion
However, the PCC has decided to review the deal regardless whether or not it meets the notification thresholds due to its potentially anti-competitive effects on the local market.
"[The] preliminary assessment of the Grab-Uber transaction conducted by the Mergers and Acquisitions Office indicated that there are reasonable grounds that the said acquisition may likely substantially lessen, prevent or restrict competition," the PCC said in a statement.
Related story: Grab-Uber Deal in PH Can Be Blocked If It Hurts Consumers, Says Anti-Trust Body
The anti-trust body added that the deal can also negatively impact both companies' drivers and passengers. It also highlighted how the transaction "will result in a substantial increase in concentration of an already highly concentrated market in an industry that provides a basic public service."
ADVERTISEMENT - CONTINUE READING BELOW
The PCC did not reveal when the review will start or how long it will take.
Last March 26, both Grab and Uber confirmed months of speculation when they announced that Grab will be acquiring Uber's operations in eight Southeast Asian countries, including the Philippines. In exchange, Uber will acquire a 27.5-percent equity stake in Grab worth "several billion dollars".
The two companies are in the middle of integrating Uber's operations into the Grab platform. The Uber app will only be usable in the country until April 8.
Related story: Grab, Uber Confirm Merger of Ride-Hailing Operations in Southeast Asia
*****
Lorenzo Kyle Subido is staff writer of Entrepreneur PH