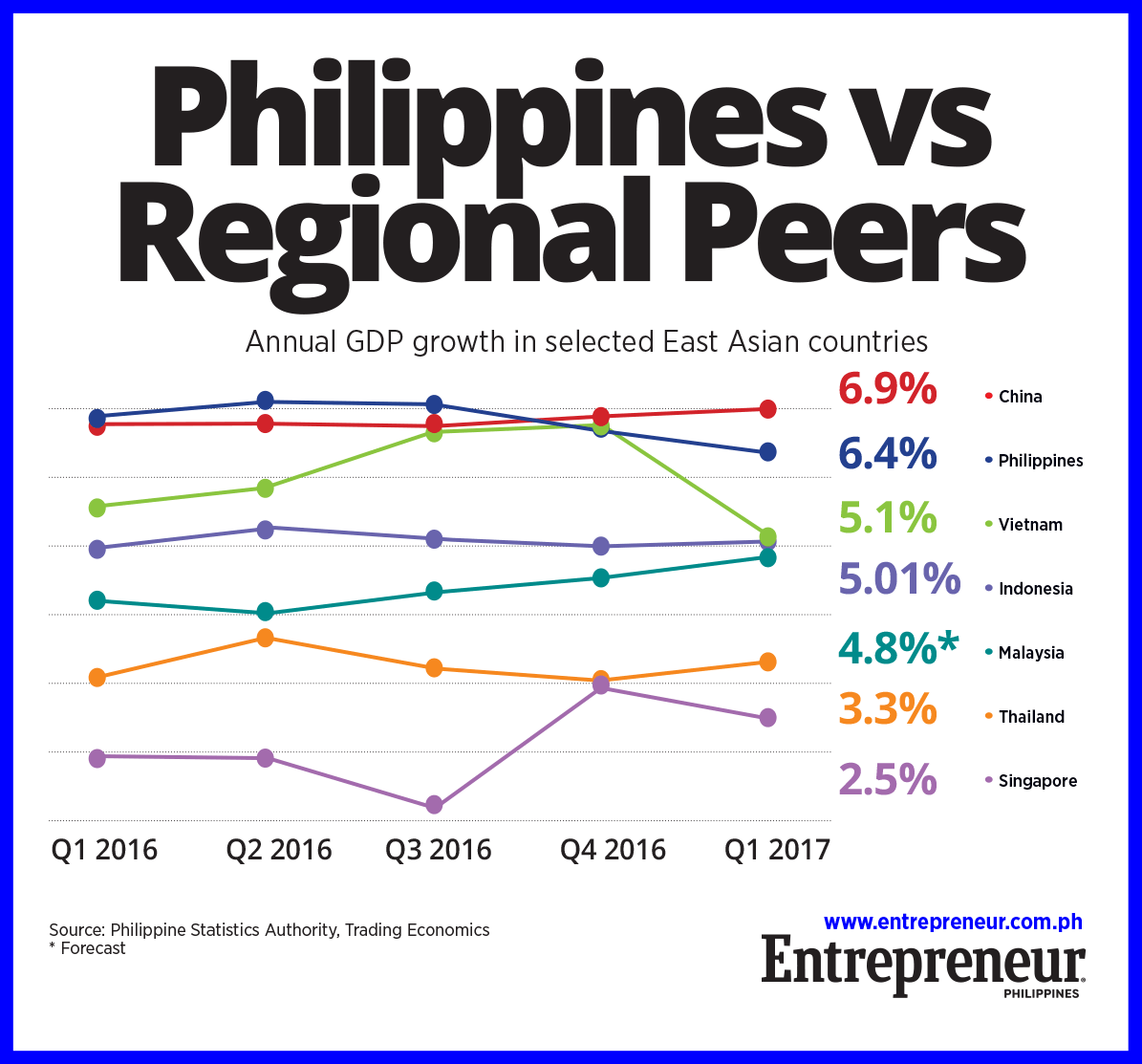 The Philippines has overtaken Vietnam as the fastest-growing economy in the ASEAN region in the first quarter of 2017 after posting a GDP growth of 6.4 percent, reclaiming the top spot after six months. This made it the fastest-growing country among Southeast Asia's six largest economies.
"The Philippines remains one of the strongest performers in major emerging economies in Asia," Socioeconomic Planning Secretary Ernesto M. Pernia said, despite the drop from the 6.6-percent economic growth recorded in the previous quarter. He explained the decline is due in part to the dissipation of the effects of election spending last year.
ADVERTISEMENT - CONTINUE READING BELOW
Among major economies in the whole Asian region, the Philippines' growth rate is second to that of China in the first three months of the year. China recorded 6.9 percent.
For the first three quarters of 2016, the Philippine economy was the fastest growing among its neighboring countries, until Vietnam and China surpassed it by a slight difference in the fourth quarter of 2016. Thailand and Singapore remain at the bottom of the list, while Malaysia has yet to release its results.
Among the ASEAN countries and China, only the Philippines and China grew more than six percent in the first quarter. Vietnam follows in the third spot after suffering from a drop to 5.1 percent from 6.8 percent in the previous period. Indonesia trails closely with 5.01 percent.
*****
 Pauline Macaraeg is Entrepreneur PH's data journalist. Follow her on Twitter @paulinemacaraeg