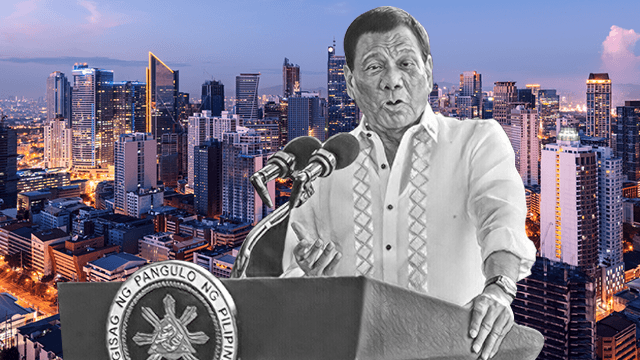 The Philippines' socioeconomic planning secretary, Ernesto Pernia, remains optimistic that the economy can grow by 6.5-7.5 percent this year despite the slowdown in the first three months of 2017.
The country's gross domestic product (GDP) growth slowed to 6.4 percent in the first quarter of the year, well below analysts' average forecasts of around 6.8 to 6.9 percent.
ADVERTISEMENT - CONTINUE READING BELOW
Related story: PH Back as ASEAN's Fastest-Growing Economy 1Q 2017
Pernia said the lower-than-expected GDP growth was largely due to easing of government and consumer spending in the first three months of the year compared to levels a year ago when the country was preparing for the May 2016 presidential elections. Both the government and the candidates were increasing spending ahead of the polls in the same period last year.
"The changing of the guards of the government and reorientation of programs really takes time to settle, and this slowed government spending for the quarter," Pernia said during the press briefing.
But this will not likely be the case for long. Pernia is optimistic that the economy will pick up in later months and hit the government target of 6.5 to 7.5 percent GDP growth for 2017. He added the government is launching a number of infrastructure projects later this year. It wants to increase infrastructure spending to Php8.4 trillion from 2017 to 2022.
ADVERTISEMENT - CONTINUE READING BELOW
Related: (Infographic) Duterte Planners Seek to Usher in 'Golden Age of Infrastructure'
"With the steady unfolding of the Build Build Build program in the coming months, we expect construction activities and public spending to pick up sharply, consistent with the government's aim to spend 5.3 percent of GDP this year for infrastructure and up to 7.4 percent by 2022," Pernia added.
The ambitious plan aims to decongest Metro Manila and to boost various trading hubs across the country with the construction of new airports and railways.
On top of the government's spending, the economy is also likely to benefit on the country's trading activities as exports of goods and services grow.
"Exports of goods grew by 22.3 percent, the fastest since the third quarter of 2010, and exports of services grew steadily by 14.3 percent in the first quarter of the year," Pernia said.
Related: Will Duterte's 2nd Beijing Trip Lead to a Surge in Banana Exports to China?
ADVERTISEMENT - CONTINUE READING BELOW
*****
Elyssa Christine Lopez is a staff writer of Entrepreneur PH. Follow her on Twitter @elyssalopz