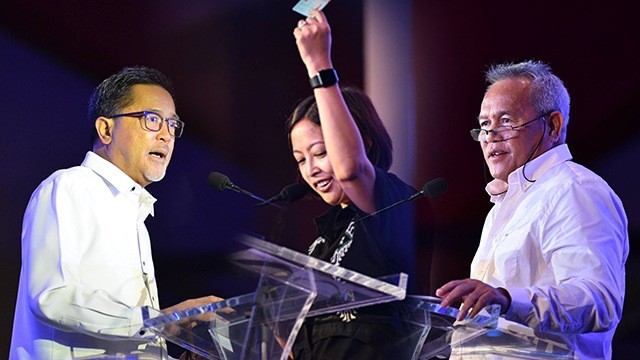 At the 5th Annual Regional Competitiveness Summit and Awards Ceremony last August 16, local government units (LGUs) were urged to take government services online, including issuance of business licenses and permits, as well as payments for these services.
The National Competitiveness Council (NCC), the country's official public-private sector task force on competitiveness, hosted the event held at the Philippine International Convention Center. The council said automation in LGUs would greatly improve the ease of doing business in the country, and will consequently advance the Philippines' rank in competitiveness globally.
"Now most of the adjustments that have been made, have been made on just simple streamlining adjustments. What I'd like to introduce is our ability to take government online," said Guillermo Luz, NCC chairman for the private sector.
According to Luz, there are already a number of LGUs in the country that offer online services, especially for payments. These include Cagayan de Oro City and Davao City in Mindanao, and Makati City, Quezon City, and Valenzuela City in Metro Manila, to name a few. "There are many [LGUs offering e-services]. We want more," Luz said.
ADVERTISEMENT - CONTINUE READING BELOW
In Cagayan de Oro City, application and renewals for business permits can already be done online, as well as payments for real property tax, city building fees, road and traffic violation fees and market stall rental. "What our focus has been since USAID (United States Agency for International Development) came to us from four to five years ago under the investment program, was the ease of doing business," Cagayan de Oro Mayor Oscar Moreno said in his speech at the event.
The Cagayan de Oro City government has an official website where people can download forms and do online transactions, particularly billing and payments. Business permit application forms are accessed through the billing option, where a user has to register for an account that he can use to log in again anytime. Quezon City and Valenzuela City also have this kind of online portal.
"As a result of this, our revenue grew considerably. We have increased our collection by double in a five-year period," Moreno said. In his presentation during the event, he showed that the city's total collection of business taxes, fees, charges and cedula collection almost doubled to Php1.1 billion in 2016 from just Php600 million in 2012.
Luz believes the LGUs can do much more in terms of improving online services. "The thing is, many of them are using online. You have to go to a laptop or use a kiosk," Luz said. "But actually I've been telling them there are more phones than laptops. Virtually everybody is carrying a phone, not a laptop. So if they would think of phone, it's better [to have] an app."
ADVERTISEMENT - CONTINUE READING BELOW
The first LGU to implement this kind of technology is Makati City, where residents can have access to the "Makatizen app," a collaboration with Neo-Converge ICT Solutions Inc., an IT solutions company, and Voyager Innovations, the digital innovations unit of PLDT Inc. The app provides information about the government's services and allows online transactions through the use of a Mastercard-enabled ID card.
The app is linked to the unified, multipurpose government-issued ID called "Makatizen card," which aims to build a cashless ecosystem for the citizens. Through the card, residents of the city can enjoy the convenience of online transactions with the local government's financial services. The card is made through the city's collaboration with Globe Telecom, its financial technology (fintech) subsidiary GCash and iBayad Online Ventures, Inc., another fintech startup.
"Makatizen cardholders also take advantage of the different financial services of GCash and the merchant network support of iBayad. They can use the card to pay government institutions, hospitals, merchants, food operators," said Makati Mayor Abigail Binay in her presentation.
According to Luz, a city or a municipality's reputation can be boosted by its capacity to automate transactions. "I challenge all of you by next year, or even before the next 12 months, that we see more mobile phone apps for your city permits and licensing transactions," he added.
In October 2016, the Philippines moved up from 148th place to 99th in the World Bank – International Finance Corporation ease of doing business report. "We're still below our target of being within the top third, and eventually we want to be within the top 20 by 2020," said Luz.
ADVERTISEMENT - CONTINUE READING BELOW
*****
Pauline Macaraeg is Entrepreneur PH's data journalist. Follow her on Twitter @paulinemacaraeg