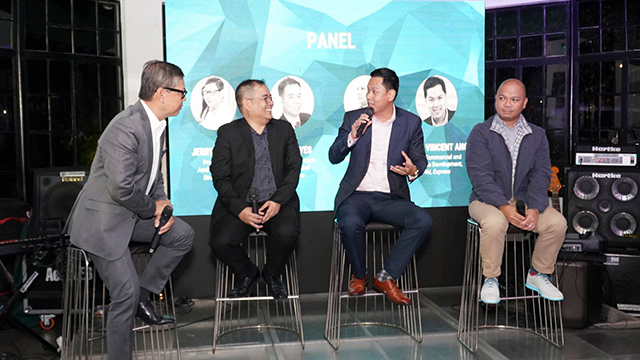 The Amihan Block Party featured a panel that discussed blockchain's effect on certain industries such as telecommunications and airline
In early June, Amihan Global Strategies, a leading digital transformation company, hosted the Amihan Block Party, where it launched new product offerings all using blockchain technology. While discussions on blockchain often attract startups and tech developers, most of the event's attendees came from large Philippine companies who are keen to know how to adopt the technology into their businesses.
Founded by technology entrepreneur Winston Damarillo, Amihan is in the process of onboarding several big Filipino banks and insurance companies and developing blockchain-enabled products for them. He announced that his company has established partnerships with the Bankers Association of the Philippines (BAP) and the Insurance Commission (IC) and is currently building blockchain-based solutions relating to consumer identity.
"The internet is now heading to an era where the ownership of our information and our privacy is no longer [with] the big guys," said Damarillo. "And that's very important for companies to understand, that the world's going decentralized. And the way we do business has to understand that people now care about their privacy."
ADVERTISEMENT - CONTINUE READING BELOW
To that end, Amihan inked a partnership with the BAP last November to develop a self-sovereign ID, which enables individuals to own and control how much of their identities are given to banks and other large organizations. At the Enderun Fintech & Blockchain Innovation Summit held last March, Damarillo revealed that Amihan is piloting the product with seven of the country's largest banks.
"If you need to provide ID, you can only provide your identity and the transaction records behind you when you say yes," said Damarillo at the Enderun conference. "The data owner is now the data controller at the same time."
Related story: 5 Big PH Businesses and Organizations Getting Into Blockchain Technology
At last month's Block Party, Damarillo added that Amihan is looking into implementing a similar solution for insurance companies and, down the line, for healthcare organizations. He sees these developments as important steps forward not only for the digital transformation of companies but also for empowering Filipinos to "be part of the digital revolution."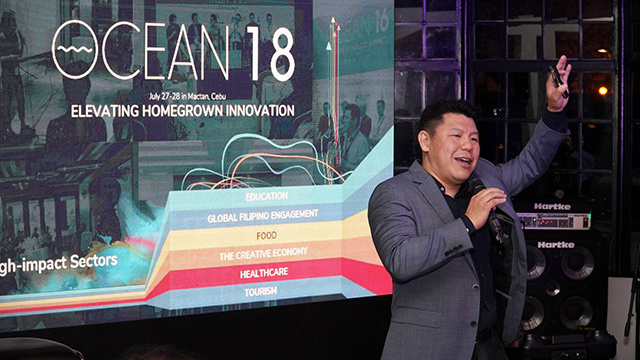 ADVERTISEMENT - CONTINUE READING BELOW
Winston Damarillo, Amihan's founder and executive chairman, believes that blockchain technology is going to change the way we do business
As well, representatives from major telco provider Globe Telecom and flag carrier Philippine Airlines (PAL) spoke at the event about the potential applications of blockchain in their respective industries. For Eugene Canda, director of emerging technologies for the information systems group of Globe, he sees the biggest potential in blockchain's decentralized nature, especially in how it can affect the movement of information.
"Blockchain provides that decentralized ledger, decentralized information wherein anyone can look at [data and] get insights," said Canda. "Decentralization as a whole would make everything faster. It would make everything available, [and] it would make data transparent."
Meanwhile, Rabbi Vincent Ang, the head of commercial and business development at Philippine Airlines unit PAL Express, believes that implementing blockchain-based solutions will be useful for airlines' loyalty programs, citing Singapore Airlines' KrisFlyer program as an example of how the technology is already being used abroad.
"With blockchain, you're not just able to redeem miles for flights, but you're able to use your miles and tokens for retail," explained Ang. "This is a business model that's very successful in other parts of the world."
While the implementation of blockchain technology is still in its early stages in the Philippines, Damarillo is optimistic of its long-lasting effects moving forward. And he is confident that Amihan can be a pioneer in bringing the innovative technology to large players in the country.
ADVERTISEMENT - CONTINUE READING BELOW
"This technology is going to change the way we do business," he said. "And as it changes the way we do business, we want all of us to be a part of it."
*****
Lorenzo Kyle Subido is a staff writer of Entrepreneur PH