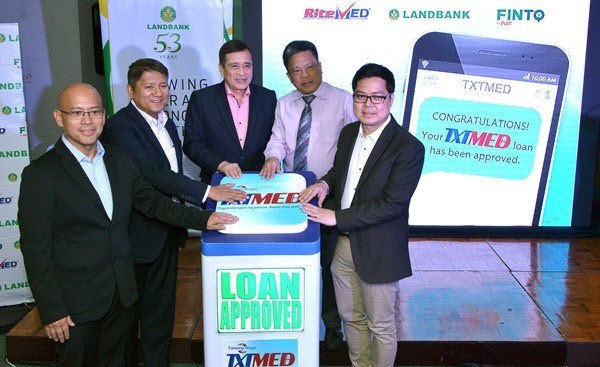 For many Filipinos, having a job and a regular salary are no guarantees against running out of cash. And when that happens, the cash-strapped wage earner has no choice but to postpone or even give up some purchases, even if they happen to be essential. A typical example are maintenance medicines for chronic medical conditions, which are readily sacrificed in favor of more basic needs such as food or utility bills.
ADVERTISEMENT - CONTINUE READING BELOW
Thanks to new financial technology and ecommerce service launched on May 10, salaried employees running short on cash will no longer need to postpone or sacrifice buying essential medicines in favor of other basic needs. Called Tamang Alaga TxTMED, the unique service provides qualified wage earners with credit arranged through smartphones that can then be used to buy generic medicines online. The pharmaceutical goods are subsequently delivered to the buyer's workplace for free.
Almost a year in the making, the innovative service is the result of a public-private partnership between the government-owned Land Bank of the Philippines, PLDT fintech arm FINTQ and United Laboratories' generic medicines unit RiteMed Inc. The partners are the biggest players in their respective fields: Land Bank is the largest state bank, PLDT is the biggest telecommunications company and Unilab is the country's biggest pharmaceutical company.
For now, the service is available only to qualified private sector and government employees who have payroll accounts with Land Bank. But fintech industry leaders say the technology can be expanded or adapted to cover depositors of other banks.
ADVERTISEMENT - CONTINUE READING BELOW
"Through technology and the strong backend support of a financial institution, our fellow Filipinos can now carry the burden of chronic illnesses who need to take medicines for life," said RiteMed General Manager Vincent Patrick Guerrero said in a statement.
The service builds on the Land Bank's Mobile Loan Saver (MLS), a mobile phone-based salary loan program which allows qualified private and public sector employees who have payroll accounts with the bank to borrow money through SMS. Since MLS was launched in 2015, the service has provided short-term loans to more than 80,000 employees from over 1,200 agencies. The loans have reached a total of Php12 billion.
"This partnership with RiteMed and FINTQ attests to the endless possibilities in terms of financial technology and the value of public-private sector collaboration, as we work towards optimizing digital transactions to improve access to quality healthcare across the country," said Land Bank President and CEO Alex V. Buenaventura in a statement.
ADVERTISEMENT - CONTINUE READING BELOW
Lito Villanueva, managing director of FINTQ, which built the digital lending platform and mobile technologies for Land Bank's MLS program, said the company has plans to partner with other banks eventually. "We have other partnerships with all kinds of financial institutions and we are looking forward to more innovations in the fintech space," he said.
Based on the information from Land Bank's website, it should take just a few minutes to apply for a mobile loan as well as purchase the medicines online. However, delivery may take from three days to five days for customers in Metro Manila and up to 12 days for those in the provinces. It suggests the need for the TxtMED platform to sign up a logistics service provider as a partner.
*****
Elyssa Lopez is a staff writer of Entrepreneur Ph. Follow her on Twitter @elyssalopz