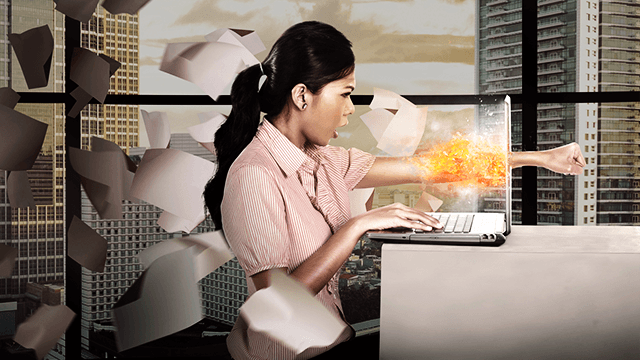 The Philippines' internet speed averaged at 5.5 Mbps in the first quarter of 2017, according to the latest State of the Internet connectivity report by US-based content delivery network provider Akamai Technologies.
Similar to last quarter, that put the Philippines as the slowest among the 15 Asian countries included in the study. It is also much lower than the global average of 7.2 Mbps.
Related story: Do Filipinos Spend the Most Time on Social Media Because of Slow Internet? 
However, this marked a 20-percent quarter-on-quarter growth from 4.5 Mbps in the fourth quarter of 2016. The country tied with Thailand and China with the biggest quarter-on-quarter jump in average Internet speeds.
On a year-on-year basis, the Philippines' internet speed improved by 57 percent from the first quarter of 2016. That is much higher than the global average of 15 percent year-on-year.
The report also revealed that of the Philippine internet users surveyed by Akamai in the first quarter of 2017, 61 percent experience average connection speeds lower than 4 Mbps. At the other end of the spectrum, only 6.2 percent of users enjoy average speeds above 15 Mbps.
ADVERTISEMENT - CONTINUE READING BELOW
In addition, mobile internet speed in the Philippines averaged at 8.7 Mbps in Q1 2017, a 39.2-percent decline from last quarter. However, the report once again noted that it surveyed below the standard 25,000 unique addresses set by the company.
While the Philippines still has one of the slowest internet speeds in Asia, Akamai made note of infrastructure improvements in the near future as cause for optimism, in particular highlighting the National Broadband Plan of the Department of Information and Communications Technology.
Approved by President Rodrigo Duterte last March, the National Broadband Plan aims to improve internet access and connectivity throughout the country by establishing a national broadband network.
*****
Lorenzo Kyle Subido is a staff writer of Entrepreneur PH