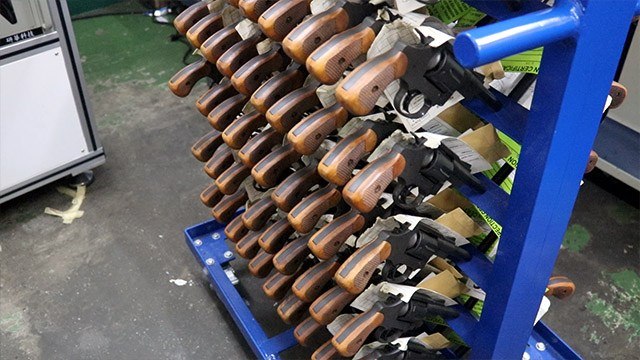 Armscor is the oldest and biggest arms and ammunition manufacturer in the Philippines. The company, whose manufacturing facility is located in Marikina City, produces about 200,000 firearms and some 420 million rounds of ammunition a year. About 80 percent of this is exported and sold to over 60 countries.
For years, the company focused mostly on individual shooting hobbyists and arms for self-defense, sporting and security. Recently however, Armscor announced it was pivoting to sell to different countries' armed forces, and that it was changing its name to Armscor Global Defense Inc.
ADVERTISEMENT - CONTINUE READING BELOW
"Our focus now is to start providing our products and services to military and police forces globally," said Armscor chairman Severo "Conkoy" Tuason during a press briefing last month. Tuason and the company Senior Executive Vice President and Deputy CEO Gina Marie Angangco said that Armscor's vision is to expand into a total defense solutions provider for safety, security and defense.
"For us to survive, we really have to be a defense business," said Angangco. "It's more profitable."
This expansion means providing not just the usual firearms and ammunition, but other defense requirements like grenades and rocket launchers. The company also announced it was bidding to supply the arms and ammunition requirements of military and police forces in Australia, South Africa and other countries.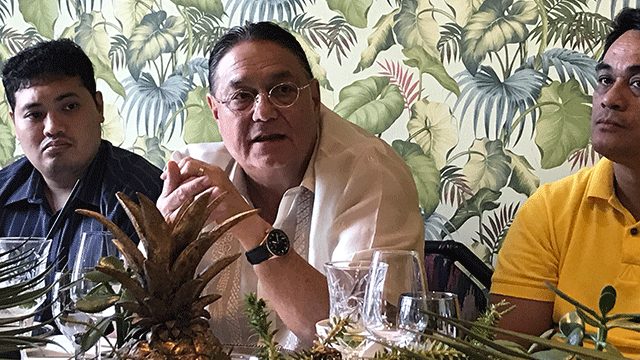 ADVERTISEMENT - CONTINUE READING BELOW
Armscor chairman Severo "Conkoy" Tuason says the company is looking to supply military and police forces globally
Tuason and Angangco lamented the fact that the Philippine government is importing most of its defense requirements and spending so much when Armscor can readily supply it for a fraction of the cost.
"If our arms are locally made, these can match our soldiers' capacity, and we have a home country advantage," Angangco said.
From general merchandise store to arms maker
Armscor's roots go back to the early 1900s, when Englishmen Roy Squires and Wiliam Bingham founded a print shop that later evolved into a sporting goods and general merchandise retail shop. Squires Bingham Co. Inc. was purchased in the 1930s by Arthur Hineman, who then later sold it to Don Celso Tuason. After World War II, the company focused on the most profitable items in the store, which were firearms.
Squires Bingham was granted the license to manufacture firearms and ammunition in the Philippines in 1952. The company underwent reorganization in 1980 and was subsequently renamed Arms Corporation of the Philippines, or simply Armscor. 
ADVERTISEMENT - CONTINUE READING BELOW
Today, in addition to the factory in Marikina, Armscor also has manufacturing facilities in Stevensville, Montana and in Pahrump, Nevada. These service the requirements of customers in the US, which is the company's largest market. The company also operates shooting ranges in its facility in Marikina as well as a smaller one inside Makati CInema Square in Makati City.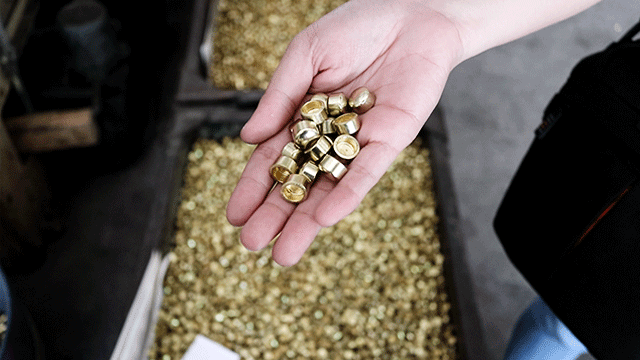 ADVERTISEMENT - CONTINUE READING BELOW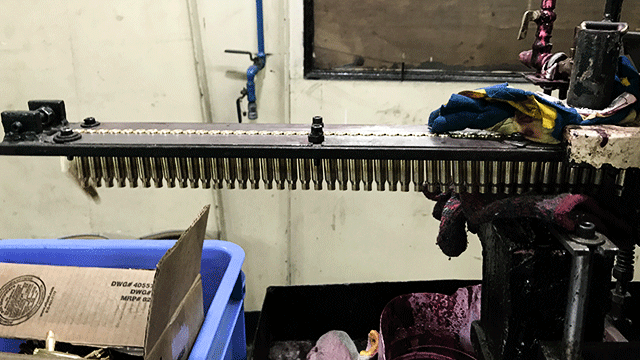 The Armscor facility in Marikina produces up to 200,000 firearms and over 400 million rounds of ammunition annually
Armscor has had steady revenues through the years. However, Angangco revealed that when a new law that took effect in 2014 called RA 10591, or the Comprehensive Firearms Law, had a profound impact in its sales.
ADVERTISEMENT - CONTINUE READING BELOW
"In the past, for every firearm that you purchase, you need to have it licensed," Angangco explained. "You need to have your neuro-psychological test, your drug test, gun safety seminar, and so on, so the cost to do all of that per gun could reach about Php7,000 per firearm. So for example, you had 10 firearms; under the old law, you would have paid about Php70,000 just to license all of your guns."
Under the new system, a license is required to own and possess firearms, much like a driver's license, and then owners need to have each firearm registered. "It sounds more expensive, but it's actually cheaper," said Angangco. "When you have your license to own and possess (LTOP) firearms, that's for yourself, the qualifications, the neuro, the drug test, all the clearances, so probably that would cost only about, let's say Php10,000 complete na yan. Then, the registration of the firearm, you just have to show your LTOP, and then you fill up the form and you register the firearm. You don't have to submit your neuro, drug test, your barangay and police clearances anymore. More or less, registration is Php1,600. So if you have 10 firearms, that's about Php16,000. So you'll pay around Php26,000 to Php36,000 compared to the Php70,000 before for the same 10 firearms. So it's better."
ADVERTISEMENT - CONTINUE READING BELOW
Unfortunately, Angangco said that the infrastructure was not yet in place when the law was implemented, which turned off new buyers of firearms, leading to a decrease in Armscor's sales. But she revealed sales picked up again in 2015 and the company is now back to pre-2014 levels.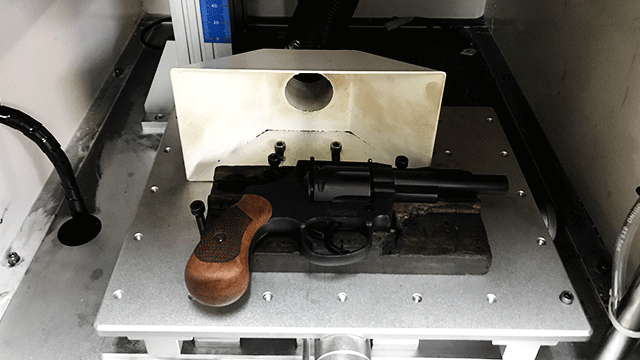 ADVERTISEMENT - CONTINUE READING BELOW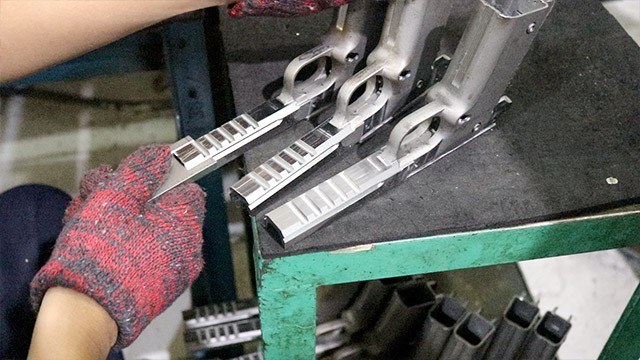 Armscor is pivoting its business model and becoming a defense company
"We worked together with the police to help them develop the system," she said. "They started putting (registration centers) also in strategic areas like Davao and Cebu. People don't have to spend to come all the way to the Manila. Now, it's regional."
ADVERTISEMENT - CONTINUE READING BELOW
Arms and Art
In addition to arms and ammunition, Angangco said that Armscor also has investment casting, which means they can make anything from metal such as knee and hip joints and other medical tools.
"And we also make artwork," she said. "I always say Armscor is a triple A company—arms, ammunition and art."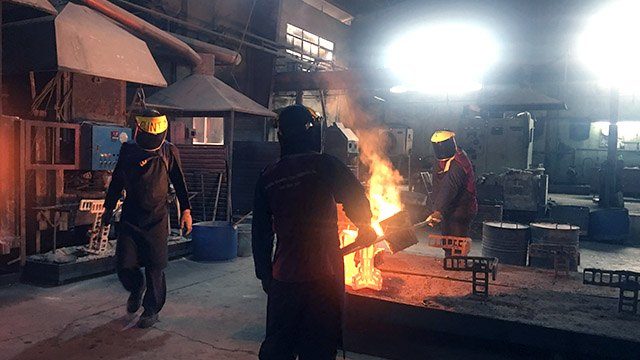 ADVERTISEMENT - CONTINUE READING BELOW
Armscor has investment casting capabilities, meaning they can craft almost anything out of metal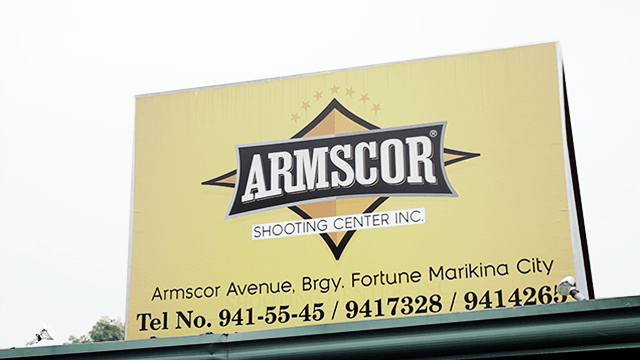 The company also has shooting ranges in Marikina and in Makati Cinema Square
Just a few examples of the artwork manufactured in their facility are the Manny Pacquiao statue at the Mall of Asia and the PMAyer Monument at the Philippine Military Academy in Baguio City.
ADVERTISEMENT - CONTINUE READING BELOW
In June, Armscor organized the First Tactical and Survival Expo at SM Megamall's Megatrade Hall, which highlighted the need for defense and preparedness especially during times of natural and man-made disaster.
*****
Paul John Caña is the managing editor of Entrepreneur PH