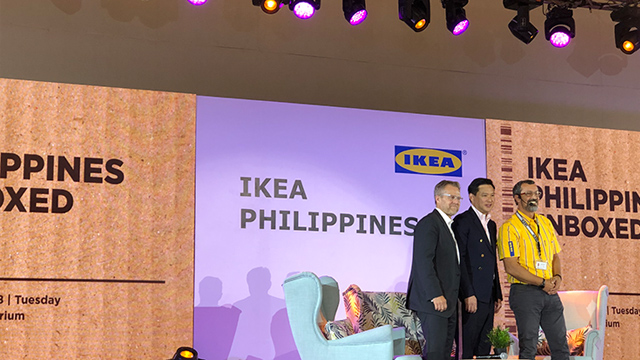 Christian Rojkjaer, managing director, IKEA Southeast Asia; Steven Tan, SM Malls COO Steven Tan; and Georg Platzer, Market Development Manager and future IKEA store manager in Manila, IKEA Philippines
Swedish furniture brand IKEA expects to open its first Philippine branch by the end of 2020, it announced last November 20 in a launch event.
ADVERTISEMENT - CONTINUE READING BELOW
The store will be located in the SM Mall of Asia (MOA) Complex, with IKEA Southeast Asia entering into a long-term lease agreement with local property developer SM Prime Holdings. With the store expected to be around 65,000 square meters in size, it will not only be SM MOA's largest anchor tenant but also the largest IKEA store in the world.
"At around 65,000 square meters, the first IKEA store at Mall of Asia will be about as big as 150 basketball courts—almost double the size of a typical IKEA big blue-box," said IKEA Southeast Asia in a statement.
The company added that the increased size is due to the addition of a call center and a warehouse for its e-commerce operations, as the store will also accommodate online orders as soon as it opens by end-2020.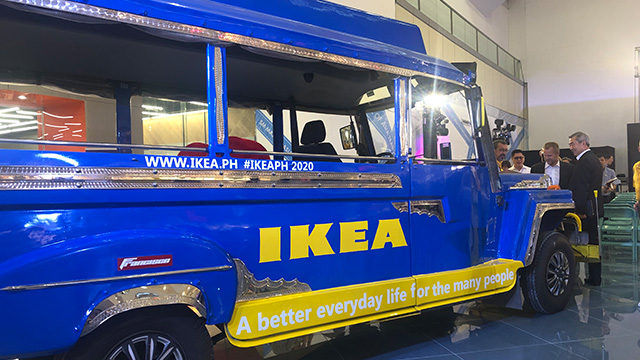 ADVERTISEMENT - CONTINUE READING BELOW
The first IKEA store in the Philippines is expected to be the biggest in the world
In a disclosure to the Philippine Stock Exchange, SM Prime Holdings further clarified that the IKEA store will be part of a new mixed-use building in the complex with over 121,000 square meters in gross floor area. With IKEA taking 65,000 square meters, the company said that it would lease out the rest of the building to office tenants.
"The addition of this new mixed-use facility, and the entry of the world-renowned brand IKEA, complements the integrated lifestyle we dreamt for the MOA Complex," said Jeffrey Lim, president of SM Prime Holdings, in the disclosure. "This is in line with our commitment to provide world class amenities and convenience to the growing community in the Complex, as well as for the rest of Metro Manila and neighboring provinces."
As of August 2018, IKEA operates 422 stores across 50 countries, eight of which are in Southeast Asia. Meanwhile, SM Prime Holdings has 79 malls in the Philippines and China.
ADVERTISEMENT - CONTINUE READING BELOW
*****
Lorenzo Kyle Subido is a staff writer of Entrepreneur PH