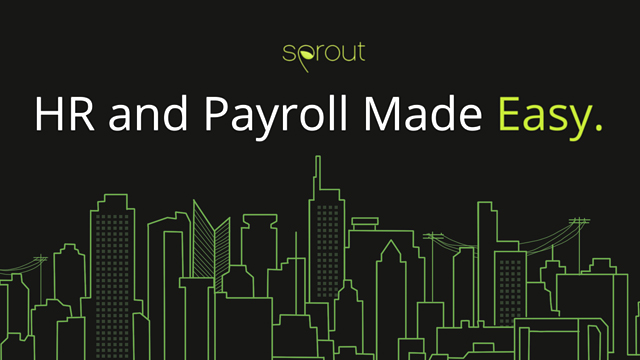 Sprout Solutions, a Philippine technology startup using automation and technology to address human resources (HR) problems, has announced that it has raised $1.6 million (Php83.6 million) from a recently closed seed round.
Led by Kickstart Ventures, the venture capital (VC) arm of local telco giant Globe Telecom, other investors that participated in the seed round include Singapore-based VCs Wavemaker Partners and Beenext as well as one unnamed private investor. In a media release, Sprout said that it will use the funds "to accelerate expansion in the Philippines around its AI (artificial intelligence) products for enterprise-level companies."
"People and Payroll Management are among the most important business processes… yet these processes are frequently taken for granted," said Minette Navarrete, president of Kickstart Ventures, when asked why the VC invested in Sprout. "Kickstart is thrilled to support Sprout Solutions, which offers a smart, painless and reliable way for companies to manage Timekeeping and Attendance, Payroll, and Employee Profile Management."
ADVERTISEMENT - CONTINUE READING BELOW
Founded in 2015 by husband-and-wife team Patrick and Alexandria Gentry, Sprout's products aim to make processes relating to payroll, recruitment and other administrative tasks easier. Through a variety of digital platforms, the startup allows HR teams to simplify and automate administrative tasks such as payroll computation, recruitment analytics and employee timekeeping.
While many other developers carry similar products, Sprout credits its edge to understanding the unique situations that Philippine businesses have to deal with. In the media release, Sprout CEO Patrick Gentry pointed to the numerous pay rates of the Philippines as an example of a local pain point that similar products from abroad are not able to easily automate.
"The legacy Enterprise Resource Planning (ERP) products they typically use from abroad do not cater to the nuances of business in the Philippines," he explained. "We've built our products from day one to make it easier for Filipino businesses to do their core HR and payroll."
To date, Sprout's products have helped over 200 companies that employ around 200,000 individuals combined. Among its biggest clients are restaurant chain Shakey's, food manufacturer Century Pacific Group and consumer tech firm Xurpas.
Related story: How my wife and I met, fell in love, and started a tech firm 
*****
Lorenzo Kyle Subido is a staff writer of Entrepreneur PH