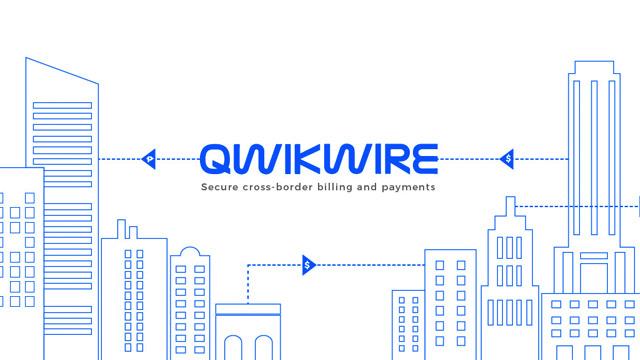 Qwikwire, a financial technology startup that handles cross-border real estate transactions, launched the pre-sale of its initial coin offering (ICO) for its new business unit last Monday, March 12.
Founded in 2013 by Filipino entrepreneur Ray Refundo and basing it in Delaware, US, Qwikwire's payments platform gives real estate investors and buyers a seamless option to purchase properties in other countries. As well, it gives real estate developers an easier and cheaper way to transact with foreign property investors.
ADVERTISEMENT - CONTINUE READING BELOW
Since then, it has onboarded local real estate developer Century Properties, and the startup now handles the developer's global payments. Qwikwire has also raised over $460,000 in funding from various investors, including global venture capital firm 500 Startups.
Qwikwire's ICO will be supporting AQwire, its new real estate listing platform for property developers around the world. One of the ways it is different from other platforms is the use of blockchain technology, which will make transactions done on AQwire easier, more secure and more seamlessly.
"[AQwire aims] to bring all the existing players—property developers, brokers, agents, lawyers, etc.—onto a single platform," wrote the Qwikwire team in AQwire's whitepaper. "It will reduce many of the redundancies, handling time and data discrepancies in the current transaction flow."
The company added that using blockchain technology in real estate transactions would make the know-your-customer process involved in these purchases faster, easier and more secure. This setup will also avoid problems resulting from double bookings across several listing platforms. 
ADVERTISEMENT - CONTINUE READING BELOW
"All transactions that occur on the AQwire platform will be cryptographically signed and auditable," wrote Qwikwire. "The use of timestamps with a consensus mechanism on the blockchain has the ability to prevent double booking/selling of the same property unit, which is a common problem when a property is being listed by different brokers."
To support the AQwire platform, Qwikwire will be holding an ICO beginning March 26, with the pre-sale launching last March 12. The company is aiming to raise around $9.9 million through the sale of 99 million Qeys (pronounced like "keys"), or the digital token that will be used within the AQwire platform. The funds raised through the ICO will be used for the development of the platform.
Interested investors are encouraged to view AQwire's whitepaper for more details about the platform, the technology and the ICO.
*****
Lorenzo Kyle Subido is a staff writer of Entrepreneur PH