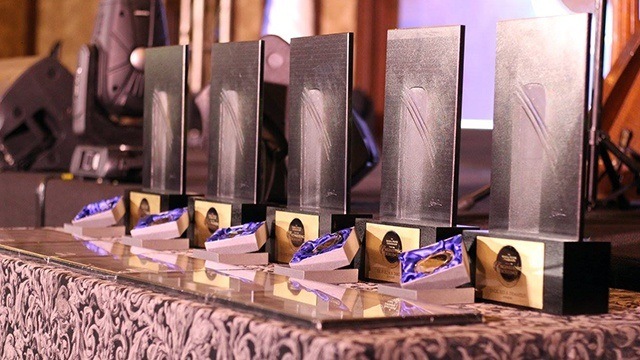 Manila Water Foundation, the philanthropic arm of the company that distributes water in the eastern half of Metro Manila, has opened the nationwide search for outstanding Filipino engineers and scientists.
Called the Manila Water Foundation Prize for Engineering Excellence, the search aims to honor five Filipino engineers and scientists "who have developed and implemented projects that champion water, sanitation, environment and sustainability for marginalized communities." Each winner will receive Php500,000 prize money.
ADVERTISEMENT - CONTINUE READING BELOW
Launched in 2015 in partnership with the Department of Science and Technology, the Manila Water Foundation Prize is awarded every other year. This year, the foundation is being joined by a new partner, the Philippine Technological Council, the umbrella organization of all accredited professional engineering organizations recognized by the Professional Regulations Commission and self-certifying engineering professional organizations in the country.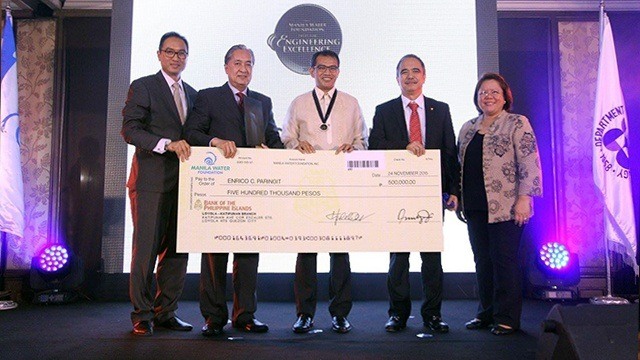 ADVERTISEMENT - CONTINUE READING BELOW
Among the contest's first awardees in 2015 was Dr. Enrico Paringit, head of the Phil-LIDAR 1 or Project NOAH (Nationwide Operational Assessment of Hazards). Paringit's hazard mapping and monitoring project has gained nationwide acclaim because of its promising impact on disaster-risk reduction in areas along the typhoon belt.
Other awardees were: Dr. Rex Demafelis for his biofuel program that benefits farmers, Dr. Merlinda Palencia for her organo-mineral project used for water systems treatment, Dr. Evelyn Taboada for converting mango wastes in Cebu to high-value products, and Dr. Joel Joseph Marciano for the Diwata 2 space program set to launch in 2018.
Eligible for nomination in the nationwide search are Filipino citizens, of good moral character, who hold engineering or science-related degrees. They must be actively performing engineering functions in the country for the last 10 years and have contributed notable and socially relevant engineering solutions to the country. The nominations are open until June 30, 2017. For downloadable forms and other information, please visit Manila Water Foundation's website (www.manilawaterfoundation.org).
ADVERTISEMENT - CONTINUE READING BELOW
*****
Pauline Macaraeg is Entrepreneur PH's data journalist. Follow her on Twitter @paulinemacaraeg