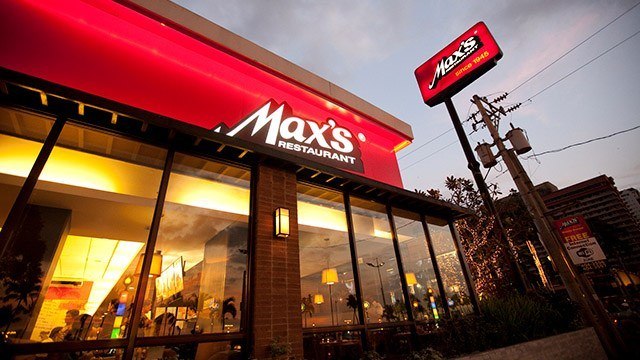 In a bid to open a thousand stores by 2020 as part of an ambitious plan to become Asia's biggest casual dining chain, the "House that Fried Chicken Built," as the Max's Group Inc. refers to itself, is turning to another dish: pizza. The group had a network of a little more than 620 stores as of the end of 2016.
The Philippine restaurant group that is behind the country's most popular restaurants such as Max's Restaurant, Pancake House, Yellow Cab Pizza, Krispy Kreme and Dencio's, is expanding rapidly, and it is banking on its pizza brand to drive future growth.
The company is looking to open 60 to 70 outlets in 2017, and majority of the additional stores will be under Yellow Cab Pizza, according to Dave Fuentebella, the chief financial officer, who spoke at the sidelines of Max's Group's annual stockholders' meeting on May 8. That implies at least 30 new Yellow Cab branches will be opened this year compared to only 19 in 2016 and 15 in 2015.
ADVERTISEMENT - CONTINUE READING BELOW
Last year was already a record of sorts for the pizza brand, which opened more stores compared to the group's flagship Max's Restaurant. In addition, it signed a total of five development agreements that will pave the way for the opening of Yellow Cab branches in Singapore, Jordan, Egypt, Kuwait, Oman and Bahrain in the next decade. Two branches opened in China last year.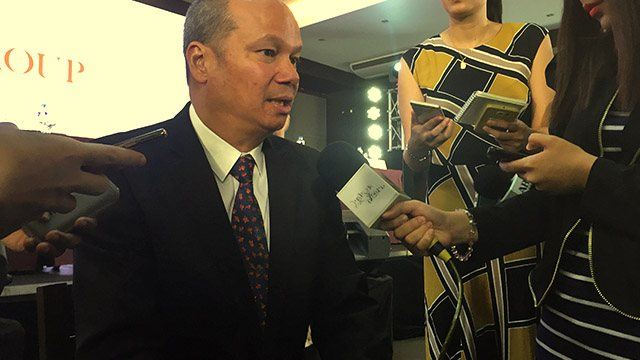 Max's Group President and CEO Robert Trota says Yellow Cab is an ideal vehicle for the company's growth
Robert Trota, Max's Group's president and CEO, explains why Yellow Cab Pizza is an ideal vehicle for the group's international expansion. "The pizza, for the international [market], being a mainstream menu item, does not necessarily need to cater to the Filipinos. It has an international brand, [it's] globally ready, that's why we're bringing it more into (our) international forays," he said.
ADVERTISEMENT - CONTINUE READING BELOW
Unlike other Filipino food brands that expand abroad, the company is not principally banking on the presence of overseas Filipino workers to create a customer base. Instead, it is taking advantage of Yellow Cab's international appeal. The restaurant chain serves New York-style pizza and American comfort food staples such as chicken wings and pasta.
"For now, we're now going to expand our Yellow Cab business but it doesn't mean that Max's and Pancake House will not expand, it really depends on the location," Fuentebella added.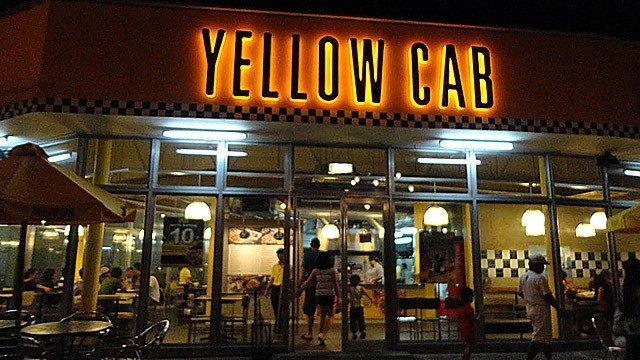 The Max's Group is looking to open 60 to 70 outlets this year, a majority of which will be under the Yellow Cab Pizza brand
Yellow Cab is only one of the 14 brands in Max's Group's portfolio. According to the company's latest annual report submitted to the Philippine Stock Exchange, Yellow Cab made up 24 percent or 150 branches of the group's total store network of 622 globally. The group's flagship Max's Restaurant has 193 stores while Pancake House has 135 as of end-2016.
ADVERTISEMENT - CONTINUE READING BELOW
Max's Group aims to be the biggest casual dining company in Asia by 2020 as it looks to have 1,000 outlets in the next three years, 200 of which would be abroad.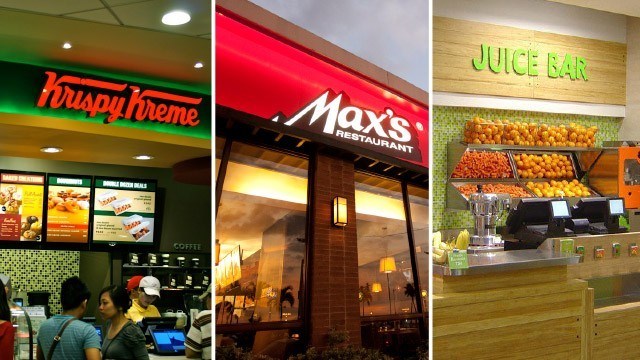 The Max's Group is aiming to expand to 1,000 stores over the next 3 years to become Asia's biggest casual dining company
Trota said the company is on track to reach its goal thanks to its stronger franchising community. The group enjoyed a 10-percent increase in its revenues in 2016 to Php11.4 billion from Php10.4 billion in the previous year, driven by the rising contribution of franchise, royalty and continuing fees.
"We have a lot of interest on our franchises at the moment," Trota said. "We have a lot of cross-franchisees getting a Max's franchise, then Yellow Cab and getting a Pancake House and Dencio's [in the] same territories and same areas."
The company has been aggressive in its expansion efforts ever since it acquired Pancake House Inc. in 2014, the year it also listed on the Philippine Stock Exchange. Aside from adding more outlets, it is also improving its delivery system with an integrated logistics service across its brands.
ADVERTISEMENT - CONTINUE READING BELOW
Max's Restaurant started serving fried chicken meals to American soldiers stationed in the country after World War II in 1945.
*****
Elyssa Christine Lopez is a staff writer of Entrepreneur PH. Follow her on Twitter @elyssalopz