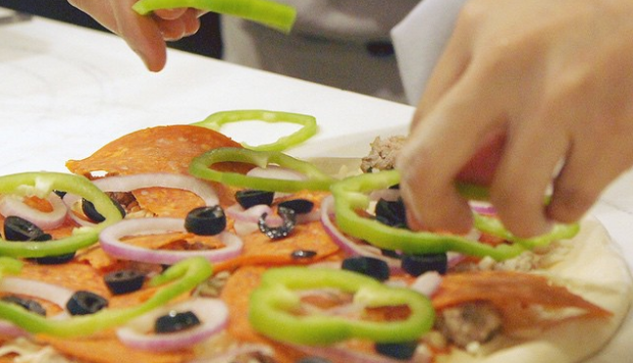 In 1997, Global Restaurant Concepts was the first company to franchise California Pizza Kitchen (CPK) outside the US. The casual dining restaurant was also the pioneer in offering gourmet pizza in the Philippines. 

"When we started, there were only a few players in the market, but there was nothing like CPK," recalls Global Restaurant Concepts president and CEO Archie Rodriguez. "Back then, there were only a few choices when it comes to family dining restaurants."

Obviously, the local food market has evolved since then. Through all those 18 years in operations, CPK Philippines has withstood many tests of time. 

"Presently, it is a customers' market. They can choose to go where they think they would be offered the best value and quality. There are just so many options. That's why we want to make sure we are always on top of the game. We offer only the best and our services remain impeccable," Rodriguez says. 
ADVERTISEMENT - CONTINUE READING BELOW

Highly competitive market
There are about four to five malls that are operating in each commercial center across the metro, and there are about 30 to 50 restaurants within each mall. But despite the highly competitive landscape, Rodriguez remains confident that CPK could keep its ground. 

"Competition is good because it makes us perform better. Everything evolves, and we have to evolve, too." 

Rodriguez wants to make CPK's customers and staff to be more adventurous in the next 18 years. "There will always be something new in CPK," he assures. "The next 18 is not just a continuation of what we do but raising the bar when it comes to culinary innovation, service excellence, and amazing ambiance that creates the CPK dining experience."

When asked about the possibility of putting up CPK in other provinces, Rodriguez revealed that they are considering Baguio City, Davao City, and Cebu City. They would also keep the current business model of offering joint ventures to potential partners instead of putting the brand up for franchising. "We want to make sure we keep control of delivering what needs to be delivered per restaurant," he explains. 
ADVERTISEMENT - CONTINUE READING BELOW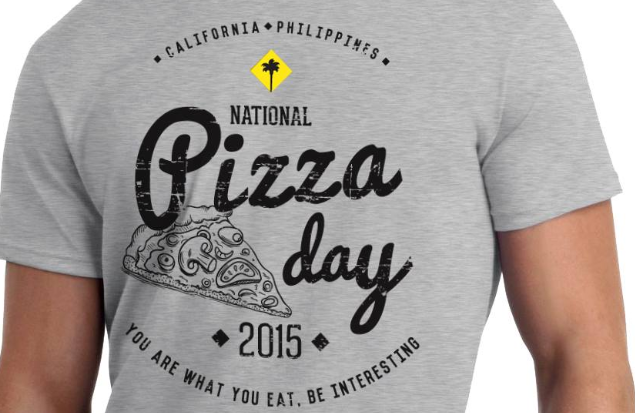 National Pizza Day
In line with the celebration of CPK's 18th year in the country, it will hold its annual National Pizza Day on August 14 and 15. Now on its fourth year, the two-day pizza festival will be observed in all nine CPK branches across Metro Manila. 

"By simply ordering a regular pizza, a guest will get to have one for free from our special pizza menu. As with the past years, these pizzas are about pushing the envelope when it comes to taste profile and having an adventure on the dough," Rodriguez explains. 

The National Pizza Day will also mark the official launch of the winner of the 'Farmer's Choice,' CPK Philippines' first ever gourmet pizza-making contest. The competition was designed to challenge the culinary teams of each CPK branch as those explore several other premium ingredients to create pizza flavors that are out of the box.
ADVERTISEMENT - CONTINUE READING BELOW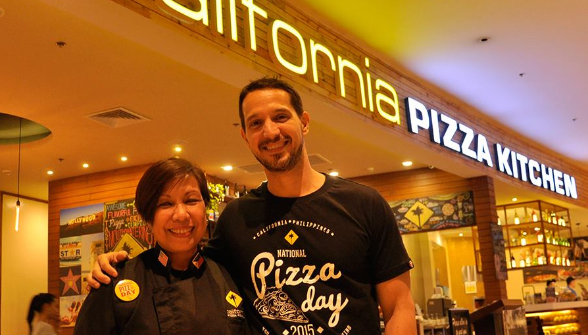 Farmer's Choice winner
The winning pizza can actually be considered as a dream-come-true for vegetarians. Its main ingredients include fresh mozzarella, grilled eggplant and zucchini, cherry tomatoes, and cinnamon on top of roasted squash base. What's more? It is drizzled with desiccated coconut. 

"At CPK, we tell our guests that they are what they eat and we provide the items that make them interesting. And with the Farmer's Choice, they will definitely be pleasantly surprised. Plus, being inspired by ingredients is what our brand DNA is all about, something that CPK Alabang's Romel Panaligan (the winner) took to heart," says Luisa del Rosario, CPK Philippines' senior operations director. 
ADVERTISEMENT - CONTINUE READING BELOW
*****
Photos from CPK Philippines' FB account