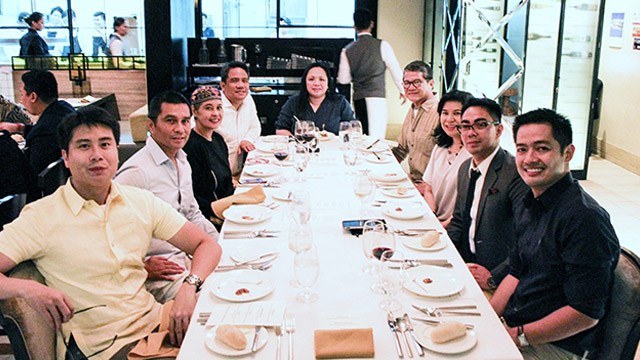 Enderun Colleges, the Philippines' leading school for hospitality management and business programs, is launching a new certificate course designed to impart entrepreneurial know-how to active and future restaurateurs. The goal is to boost the survival rate of dining places offering good food but are failing for business reasons.
"[When opening a restaurant], you need to have a solid business sense. You need to know where to save and where to earn more. That's the crucial part," said Ed Bugia, a business consultant and chef. He spoke in a roundtable discussion at Enderun Colleges on June 8 to mark the launching of the new program called the Restaurant Entrepreneurship Management Program.
ADVERTISEMENT - CONTINUE READING BELOW
Bugia is one of a dozen restaurateurs and food consultants teaching the six-week certificate course that aims to provide essential knowledge to guide both aspiring and established entrepreneurs find success in the food business industry.
"Basically, if you're opening a restaurant you must at least master these 10 pillars, which include conceptualizing a brand to looking for an ideal location. By the end of the program, you'll have to showcase your business plan," Luc Froelich, the program's moderator, told Entrepreneur Philippines.
Froelich said the program will also tackle the nitty-gritty of food businesses like how to handle one's restaurant's finances, the necessary legal forms and permits to apply, and even dealing with employees.
The program will accept students who don't have their own restaurants yet but have at least a food concept in mind.
"It's a program for those who may already be a professional in a specific field and now want to venture into the food business. Or you may already have your own restaurant, but you're hoping to try something new," Froelich added.
ADVERTISEMENT - CONTINUE READING BELOW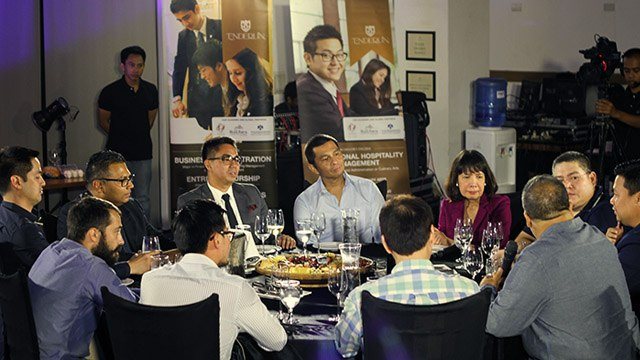 The program will have two class meetings per week, each of which lasts six hours. In addition, students will take part in immersion trips to different restaurants and tackle online module assignments to help the students apply what they learn in class.
"We wanted to do something a little bit more than just giving theory," said Dani Perez, Enderun's co-founder and admissions director. "So we assembled a unique team that is comprised of true restaurant owners with years of experience, including immersion where we take them to actual restaurants to evaluate a restaurant menu and give them the opportunity to talk to the owners."
ADVERTISEMENT - CONTINUE READING BELOW
The program's faculty includes some of the most successful names in the food industry, including restaurateurs Sandy Daza, Adrian Dimacali of Mary Grace Café Group, Kevin Te of Frankie's New York Wings, Charles Paw of Hey Handsome and Dani Aliaga of the La Lola Group to name a few. Food consultants are also part of the team. Catherine See Duenas of SM Supermalls will discuss location and contracts while Billy Tan of Ayala Hotels and Resorts will tackle human resources.
The program costs around Php245,000 per student. Only 15 students will be accepted per batch, ensuring a high level of interaction between participants and the faculty.
"One advantage [that students will get is] they'll have access to these great consultants since they're in the class with them to validate their ideas," Perez added. The end of the six-week program will see the students holding their own pop-up restaurant with ideas and plans crafted by the team.
ADVERTISEMENT - CONTINUE READING BELOW
The program will start on July 4, 2017. Two more batches are planned later this year.
*****
Elyssa Christine Lopez is a staff writer of Entrepreneur PH. Follow her on Twitter @elyssalopz