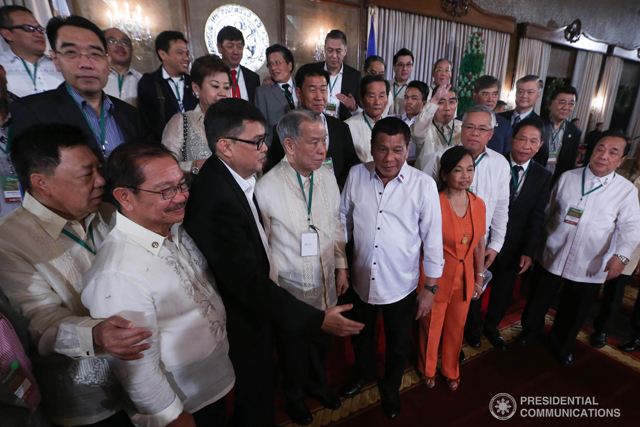 President Rodrigo Duterte poses with some of the country's biggest tycoons after the Negosyo Para sa Kapayapaan sa Sulu: Christmas Town Hall at the Malacañan Palace on December 19, Monday
Less than a week before Christmas day, Filipino tycoons played Santa Claus to the people of Sulu, promising to boost investments to help develop one of the country's poorest and insurgency-plagued provinces.
ADVERTISEMENT - CONTINUE READING BELOW
In what looked like an investment pledging session before President Rodrigo Duterte, one business leader vowed to build more cell sites, another promised a power plant, while still another pledged to put up a poultry farm in the province.
The investment plans were announced during a business gathering called Negosyo Para sa Kapayapaan Sa Sulu organized by Go Negosyo, a non-profit organization promoting entrepreneurship to address widespread poverty. The group is led by RFM Corp. CEO Jose Ma. "Joey" Concepcion III. Its executive director used to be Ramon M. Lopez, who is now Duterte's trade and industry secretary.
Among the participants in what was billed as Christmas Town Hall with President Duterte on December 19 were Philippine Airlines (PAL) Chairman and CEO Lucio Tan, BDO Unibank Executive Director and Vice Chairperson of the Board for SM Investment Corp. Teresita T. Sy-Coson and PLDT Chairman Manuel V. Pangilinan.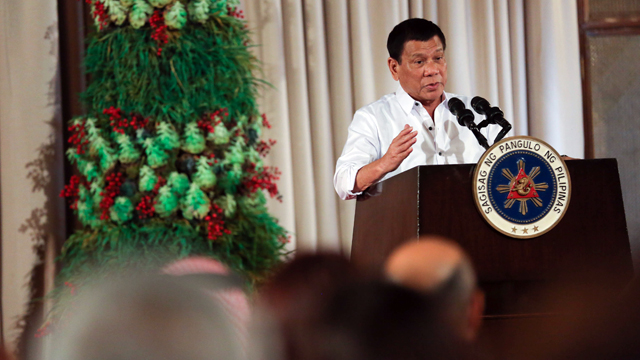 ADVERTISEMENT - CONTINUE READING BELOW
President Rodrigo Duterte delivers his closing speech for the Negosyo Para sa Kapayapaan sa Sulu: Christmas Town Hall
Pangilinan promised to rehabilitate and add more cell sites in the province, build at least 40 houses and open a coconut processing mill that may mean an "investment of around Php600 to Php800 million." San Miguel Corp. was also reported to "build a power plant and to reorganize Sulu's school of arts and trade," according to a government press release.
Tennyson G. Chen of Bounty Fresh Good Inc., the country's second biggest chicken grower, also pledged to put up a poultry growing operation in the province that can possibly help "around 50 to 100 families."
Meanwhile, the event's host announced that PAL is in preliminary talks to resume commercial flights to Jolo, the province's capital. The host also said Tony Meloto's Gawad Kalinga program pledged to build more than a hundred houses in the island.
ADVERTISEMENT - CONTINUE READING BELOW
Also seen at the event were Lance Y. Gokongwei, president and chief operating officer of JG Summit Holdings, which includes the company that publishes Entrepreneur PH, and Manuel H. Osmeña, president and CEO of the Manny O. Group, which operates one of Cebu's best boutique hotels, Mövenpick Resort & Spa and owns Manny O. wines.
With a population of 800,000, Sulu is the third largest province in the Autonomous Region in Muslim Mindanao. According to the Philippine Statistics Authority it was the second poorest province in 2015 with a poverty incidence of 65.7 percent. Most of its residents rely on agriculture as a livelihood, growing abaca, coconuts and seaweeds.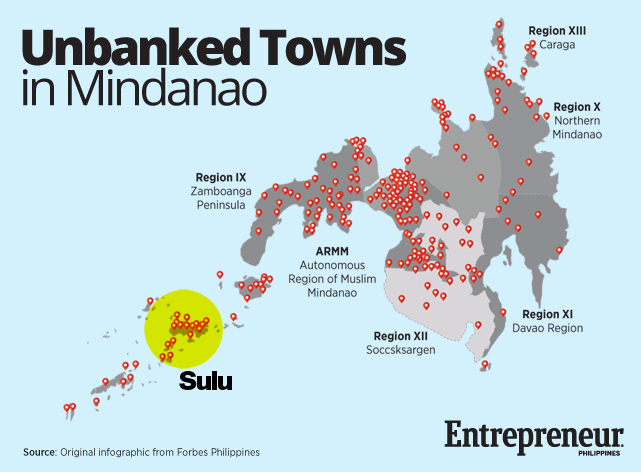 ADVERTISEMENT - CONTINUE READING BELOW
*****
Elyssa Christine Lopez is Entrepreneur.com.ph's staff writer. Follow her on Twitter @elyssalopz