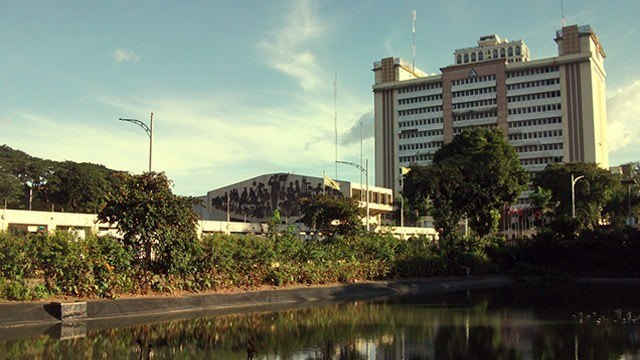 The Quezon City government wants to develop medical support zones around a cluster of specialized government hospitals in the city in a bid to become a major medical tourism destination in the world by the year 2020.
The city is host to a number of advanced state-owned hospitals and medical centers located in close proximity to each other such as the Philippine Heart Center for Asia, the Lung Center of the Philippines, National Kidney and Transplant Institute, and the Philippine Children's Medical Center.
ADVERTISEMENT - CONTINUE READING BELOW
At the Quezon City Medical Tourism Stakeholders Summit held last June 6, 2017, Mayor Herbert Bautista said the city government is working on developing the areas within two kilometers of major hospitals as medical zones. He is encouraging property and business owners within those zones to set up businesses that could serve the various needs of visiting patients, their family members and caretakers.
The third-term City mayor said he would instruct the city council to craft a policy on its plan for medical tourism, which he will certify as urgent. "If you declare an area as a medical support zone, then there are tax incentives," Bautista explained.
"What I'm trying to develop with the help of existing institutions in Quezon City is the proper promotion, as the city government must provide necessary support whether physical or in tax and infrastructure to ensure that the specialty hospitals are also attractive to either domestic or foreign tourist," Bautista said.
ADVERTISEMENT - CONTINUE READING BELOW
Quezon City, which already hosts a number of specialized government hospitals, "is natural to be a top medical and wellness destination. Some of the best hospitals in the country started in the city," he stressed.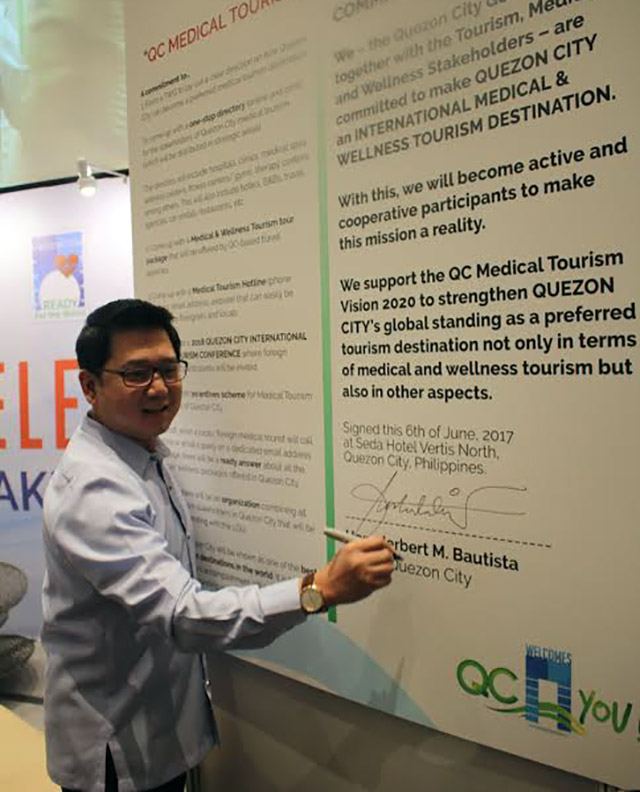 Quezon City Mayor Herbert Bautista says the coty government is working on developing the areas within a two-kilometers of hospitals as medical zones
ADVERTISEMENT - CONTINUE READING BELOW
However, the city still needs to address the shortage of accommodation facilities needed by patients and their family members seeking and undergoing medical treatments.
The city government wants homeowners within in two kilometers of major hospitals to operate establishments, such as bed and breakfast accommodations, healthy restaurants, wellness centers, transport services, among others, catering to patients and their companions.
Bautista said his team is seeking the cooperation of residents within the Sikatuna and Teachers Village areas to operate B&Bs for those frequenting the government-owned specialty hospitals, namely The Philippine Heart and Lung Centers, and National Kidney Transplant Institute.  Residents of Project Six can also set up businesses to support those going to the Veterans Memorial Hospital.
More accommodation facilities are also needed near E. Rodriguez areas where St. Luke's Medical Center and De Los Santos Medical Center are situated.
Part of the plan is to develop retirement areas, particularly near Commonwealth Road and Fairview where two private general hospitals, Far Eastern University - Nicanor Reyes Medical Foundation and New Era General Hospital are located.
ADVERTISEMENT - CONTINUE READING BELOW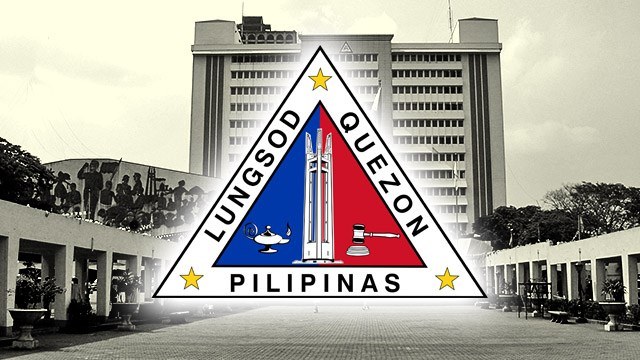 The city government intends to tie-up with the Philippine Retirement Agency and encourage land owners near the La Mesa Eco Park to consider using their lots for retirement facilities. "In the vicinity of La Mesa Park, there are those with land near the area, that don't know what to do with their property. Might as well build a retirement home and that's the best retirement place," Bautista said.
ADVERTISEMENT - CONTINUE READING BELOW
He said his team is currently gathering data on the number of patients residing outside Quezon City who visits the city to seek medical attention.
The City government aims to finalize plans on how the city will reach its goal as a preferred medical tourism destination produced by a technical working group by year-end.
*****
Cherrie Regalado is a contributor to Entrepreneur Philippines