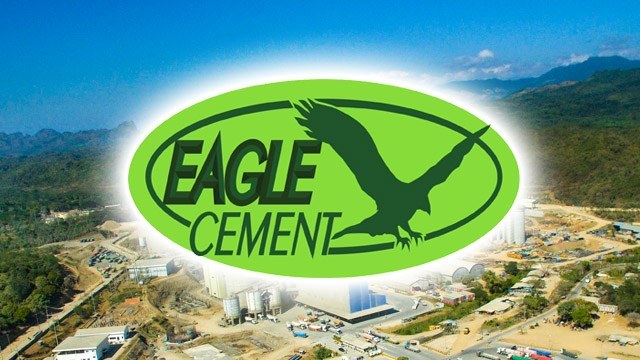 Ramon Ang, one of 14 Filipino tycoons in the US-based magazine Forbes list of dollar billionaires worldwide, successfully listed his cement manufacturing firm Eagle Cement Corp. on Monday, May 29. It now trades at the Philippine Stock Exchange (PSE) under the ticker symbol EAGLE.
Ang is the president and chief operating officer of San Miguel Corp., one of Southeast Asia's largest food and beverage companies that is diversifying into energy and infrastructure. It makes San Miguel Beer which is brewed and sold throughout Asia.
ADVERTISEMENT - CONTINUE READING BELOW
The cement firm closed its second day of trading at Php15.56 apiece, a 3.7-percent increase from its offer price of Php15.00. That brought its market capitalization to Php77.8 billion from Php75 billion based on the offer price.
Owning 4.4 billion shares directly and indirectly through Far East Cement Corp., the tycoon effectively saw a Php2.5-billion increase in the market value of his holdings on the second trading day after listing. His shares were valued at Php66.1 billion based on the offer price of Php15.00. That climbed to Php68.5 billion at Eagle Cement's closing share price of Php15.56 on Tuesday.
Ang owns about 88 percent of Eagle Cement's five billion outstanding common shares.
Related story: Ramon Ang's Cement Company Launches IPO Amid Rough Period for Bigger Rivals 
With Eagle Cement's initial public offering (IPO) being oversubscribed, selling an additional 75 million shares over the original 500 million, the company raised a total of Php8.6 billion from the offer. The proceeds from the IPO will be primarily used to fund the construction of a cement manufacturing plant in Cebu, which is scheduled to be completed by 2020.
ADVERTISEMENT - CONTINUE READING BELOW
Eagle Cement follows home improvement chain Wilcon Depot as the second IPO of 2017. It will be followed by property developer Cebu Landmasters, which is scheduled to list on the PSE on Friday, June 2.
*****
Lorenzo Kyle Subido is a staff writer of Entrepreneur PH