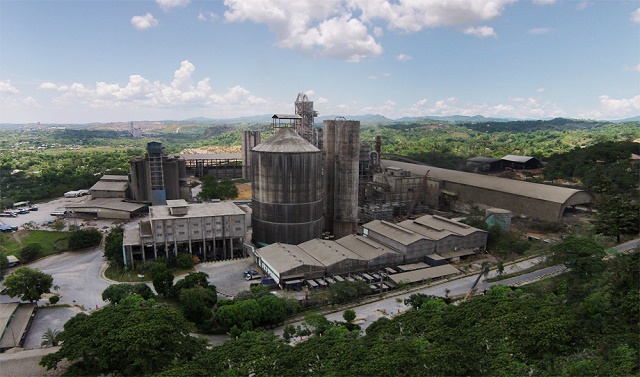 NORZAGARAY, BULACAN – Republic Cement is more bullish these days, as it expands its plant in this province, anticipating an increased demand of cement with the government lineup of infrastructure projects this year.
Republic Cement inaugurated its expanded P900-million ($19.25-million) Norzagaray plant in Bulacan on Tuesday, March 15. The cement manufacturer's plant expansion boost its production by 850,000 metric tons.
ADVERTISEMENT - CONTINUE READING BELOW
"The demand continues to grow, especially with the surge of government infrastructure projects. Whoever is in the new administration needs to continue them, we have to keep up with our neighboring countries," Republic Cement & Building Materials, Inc. (RCBM) President Renato Sunico said in a roundtable interview.
The upgraded plant now features an FCB Horomill, which saves energy consumption by up to 70%. The technology—which only Republic Cement in the country have—allows quicker transition phases when processing several products, and has the ability to blend "fly ash" (a coal power generation byproduct) in cement production, thus improving carbon footprint.
"It [Horomill] was first used in our plant in Rizal, which we inaugurated in April 2015. It was really good so we decided to have it here in our Norzagaray plant as well. The two [plants] features the same technology and design," Sunico added.
Republic Cement has four other plants in the country, located in Batangas, and Rizal for the Luzon area, Cebu for its Visayan distribution and Iligan City for Mindanao. Locals in these areas have also benefitted from the company, with its reforestation program in each facility. More than 450,000 trees have been planted where 400 families benefit from its crops.
ADVERTISEMENT - CONTINUE READING BELOW
Anticipating demand
The cement industry enjoyed a 14.3% year-on year growth in 2015, from 21.3 million metric tons to 24.36, the Cement Manufacturers' Association of the Philippines reported. This is the industry's second highest growth rate in the last five years, next to year 2012's record of 17.5%, and Republic Cement is banking on this growth figures.
"We don't want any (cement) shortages in any area because it would affect the whole industry. DTI (Department of Trade and Industry) is worried that when shortages happen, prices will increase. So we always anticipate the needs," Sunico added.
Sunico said the company remains at least in the top two cement producers in the industry, supporting various government projects, including the South Luzon Expressway and North Luzon Expressway extension and the Light Rail Transit line 2 extension, among others.
*****
 Elyssa is Entrepreneur.com.ph's  editorial assistant / staff writer. Follow her on Twitter, @elyssalopz .
Photos courtesy of Republic Cement 
ADVERTISEMENT - CONTINUE READING BELOW