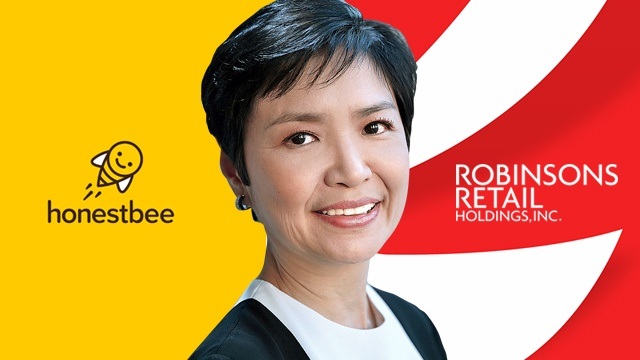 The retail arm founded by John Gokongwei Jr., the Philippines second biggest billionaire, is ramping up its online presence as global e-commerce giants Alibaba and Amazon jostle for dominance in Southeast Asia.
Robinsons Retail Holdings Inc. (RRHI), one of the country's three largest retailing groups and a unit of Gokongwei's JG Summit Holdings, plans to triple the number of supermarkets that ship web orders by 2018, reported Bloomberg News on September 27, quoting RRHI President Robina Gokongwei-Pe. 
ADVERTISEMENT - CONTINUE READING BELOW
She said 17 of Robinsons Supermarkets' 145 outlets now ship online orders through Singapore-based delivery service Honestbee. That will rise to 26 by year's end and 50 by the end of 2018, equivalent to a third of Robinson's total number of supermarkets as of now.
Honestbee entered the Philippine market in June after successfully penetrating other Asian city markets, which includes Hong Kong, Singapore, Kuala Lumpur, Taipei, Jakarta, Tokyo and Niseko. This is not the first time Robinsons has partnered with an online delivery service startup. In 2016, it also worked with the now-defunct Happy Fresh Philippines. The service halted operations barely a year into the market.
But it looks like its partnership with Honestbee is working wonders for the Gokongwei-led retail giant. Pe said it is beginning to attract millennial shoppers, or those aged 35 below, who account for 80 percent of its online grocery sales, Bloomberg reported. She added the average online shopper buys five times more than a traditional one.
ADVERTISEMENT - CONTINUE READING BELOW
"We're seeing exponential growth in online retail," she told Bloomberg. "This is the way to go given the horrible traffic in urban areas like Manila and a growing market of millennials."
Robinson's retail rivals SM Retail and Ayala Corp. are also expanding their online footprint as both have already invested and partnered with e-commerce companies such as online marketplace Lazada and fashion shopping site Zalora. In 2015, SM has made some of its products available in Lazada while Ayala Corp. acquired a 49-percent stake in Zalora.
ADVERTISEMENT - CONTINUE READING BELOW
The three groups' online venture are expected to intensify as the Philippines' online market is set to hit $19 billion by 2025, according to a study by Google and investment firm Temasek.
Still, the RRHI president said the company will continuously expand its brick-and-mortar stores and acquire other grocery brands, especially in the provinces. Robinson's still has not explored at least 40 percent of the country's locations, reported Bloomberg, citing Gina Roa-Dipaling, head of RRHI's corporate planning.
Entrpreneur Philippines is published by Summit Media, which is owned by members of the Gokongwei family that also control RRHI and JG Summit Holdings.
*****
Elyssa Christine Lopez is a staff writer of Entrepreneur PH. Follow her on Twitter @elyssalopz