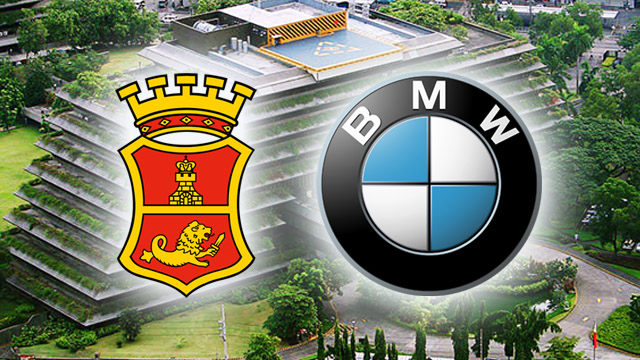 Diversified conglomerate San Miguel Corp. (SMC) has confirmed it is in discussions with Jose Alvarez, chairman and principal owner of Asian Carmakers Corp. (ACC), for a possible investment in the exclusive distributor for BMW cars in the Philippines. Based in Germany, BMW is considered the world's leading premium car maker.
In a disclosure to the Philippine Stock Exchange (PSE) on July 6, San Miguel's corporate information officer Ferdinand K. Constantino said: "We confirm that San Miguel Corp. is in talks with Palawan Governor and Asian Carmakers Corp. for an investment by the Company in the importation, distribution and servicing of BMW vehicles in the country, as advised by Mr. Ramon S. Ang, president and chief operating officer."
The disclosure was in reaction to news reports that Ang was invited by Alvarez to acquire a majority equity stake in ACC. The reports also mentioned that while a definitive agreement may be finalized within the month, Ang, a well-known car collector, has already assumed the presidency of Asian Carmakers.
ADVERTISEMENT - CONTINUE READING BELOW
"An appropriate disclosure shall be made to the Exchange in the event a definitive agreement is concluded for the said contemplated investment," SMC said. 
ACC has been the official importer and service provider of BMW cars in the country since 1993. In 2015, the company reported net sales of Php2.3 billion and earned a net income of Php84.8 million, more than double Php36.9 million the previous year. It is just one of the many businesses in the Philippines and abroad of Alvarez who was considered the richest elected official in 2014, according to a TV report in GMA Network.
Ang and Alvarez's deal come in the midst of the government's plans to increase higher excise taxes as part of the Duterte administration's Tax Reform for Acceleration and Inclusion (TRAIN). A version of the tax packaged passed by the House of Representatives, House Bill (HB) Number 5636, in May, imposes steep tax hikes on expensive luxury vehicles.
Currently, cars with a net manufacturer or importer's selling price of over Php2.1 million are subject to tax of Php512,000 plus 60 percent in excess of Php2.1 million. HB 5636 increases these rates to Php824,000 plus 100 percent of the excess over Php2.1 million for cars with net price of between more than Php2.1 million and Php3.1 million. For cars with net price of over Php3.1, the rates will rise to PhpP1.8 million plus 120 percent of the excess over Php3.1 million.
Applying the proposed tax rates on the car maker's least expensive model in the Philippines (BMW 2 Series Active Tourer which retails for Php2.3 million) and most expensive model (BMW X6 which sells for Php13.54 million), Entrepreneur Philippines estimates that the excise taxes on those models will rise by between 60 percent and almost a hundred percent.
ADVERTISEMENT - CONTINUE READING BELOW
The sharp rise in excise taxes especially on luxury cars has prompted their importers to lobby hard for more modest tax increases, worried that the proposed tax rates may hurt demand for luxury vehicles and trigger a slump in sales.
But Department of Finance (DOF) officials say that other countries' experiences belie fears that higher excise taxes automatically lead to lower car sales. "In Malaysia, luxury car sales grew by 3.9 percent in 2016, while in Indonesia, the luxury car manufacturer BMW recently expanded its model list and local car assembly, both for the domestic Indonesian and export markets, because of high demand despite the high tax rates," said the DOF in a statement last month. With additional research by Pauline Macaraeg
*****
Elyssa Christine Lopez is a staff writer of Entrepreneur PH. Follow her on Twitter @elyssalopz