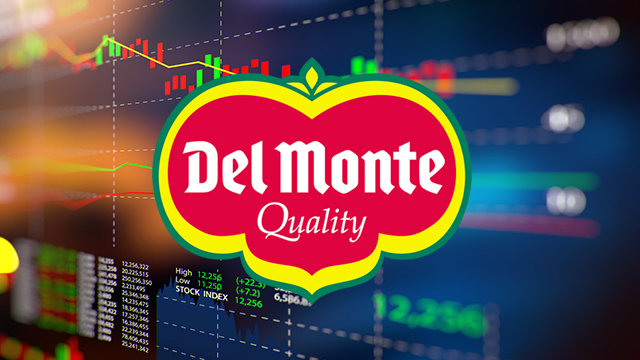 The Securities and Exchange Commission (SEC) has approved the application of Del Monte Philippines Inc. (DMPI), the Philippine subsidiary of multinational food and beverage manufacturer Del Monte Pacific Ltd. (DMPL), to conduct an initial public offering (IPO).
In a disclosure to the Philippine Stock Exchange (PSE) on Friday, May 25, DMPL confirmed reports that the corporate regulatory agency has the approved its subsidiary's application to raise as much as Php17.55 billion through an initial share sale.
ADVERTISEMENT - CONTINUE READING BELOW
The company will be selling 587.44 million secondary shares of DMPI for a maximum price of Php29.88 each. The shares are 21 percent of DMPI's outstanding capital stock.
In February, Reuters said the IPO would be "the country's largest for a food and beverage company on record and Southeast Asia's largest in six years."
DMPI is one of the country's most prominent food-and-beverage manufacturing firms, producing a variety of canned fruits, juices and condiments under the Del Monte brand and distributing these to the Philippine market. It operates a 23,000-hectare pineapple plantation in Bukidnon province, which it claims is the largest integrated pineapple operation in the world.
The company supplies to its parent company, DMPL, which distributes Del Monte-branded products in several markets in Asia, Europe and America. DMPL is jointly listed at the Singapore Stock Exchange (SGX) and the PSE.
DMPI was targeting to launch the IPO in June but the final schedule will depend on when the shares offering will be approved by the PSE.
ADVERTISEMENT - CONTINUE READING BELOW
"The estimated net proceeds from the sale of the Offer Share shall be used to partially prepay/repay certain facilities extended to DMPL and its subsidiaries, repay certain payables to the company, refinance or reacquire certain financial obligations of the DMPL Group to significantly reduce its leverage position… and cover offer-related costs," DMPI said in its IPO prospectus.
BDO Capital and Investment Corp. will serve as the issue manager, sole global coordinator, sole book runner and joint underwriter of the IPO. Seventy percent of the shares will be sold to local investors while the rest will be offered to international investors.
For the first three quarters of fiscal year 2018, DMPI reported an eight-percent increase in its revenues to Php21.24 billion from the same period last year. The company has reported a steady increase in its revenues since 2009.
*****
Elyssa Christine Lopez is a staff writer of Entrepreneur PH. Follow her on Twitter @elyssalopz 
ADVERTISEMENT - CONTINUE READING BELOW