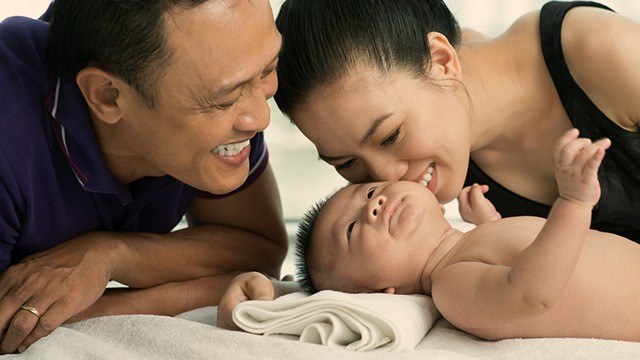 Employed women in both public and private sectors may soon be granted paid maternity leave of up to 120 days, after the Senate approved on third and final reading the "Expanded Maternity Leave Law of 2017," on Monday, March 6.
Two days before Women's Day, the Senate, with a vote of 22-0 passed Senate Bill 1305, which seeks to grant female workers regardless of civil status or legitimacy of her child with 120 days of paid maternity leave. The bill also gives the new moms the option to extend their maternity leave for another 30 days without pay.
ADVERTISEMENT - CONTINUE READING BELOW
According to the proposed measure authored by Senator Risa Hontiveros, single working women may also opt for 150 days of paid maternity leave. Meanwhile, fathers may also benefit from the bill as they may enjoy 30 days of paid leave.
The periods of paid leaves covered by the bill are significantly longer than currently provided by the Philippine Maternity Leave Law: 60 days for working mothers and seven days for fathers. The law was last updated in 1992.
The bill has some way to go before it becomes a law. The House of Representatives has also to approve its own version of the proposed law and the two versions need to be reconciled if there are inconsistent provisions. After that, the Philippine president also needs to sign the bill into law.
If eventually enacted into law, the Senate bill will allow the Philippines to comply with International Labor Organization's Convention 183 which mandates a minimum of 98 days of paid maternity leave. It also brings the Philippines' maternity leave benefit up to par with rich countries such as Japan, Brunei and Singapore and even more generous than other countries such as South Korea and China.
ADVERTISEMENT - CONTINUE READING BELOW
Employers who will violate the proposed law may be fined at least Php5,000 to as much as Php20,000 and face prison terms ranging from six years and one day to 12 years.
Maternity leaves cannot also be a basis for demotion or termination of employment. However, a transfer to a different department is allowed as long as there will be no changes in rank or salary.
Employers' groups have previously opposed proposals lengthening paid maternity leaves beyond 100 days though they have supported a bill that extends the benefit to only 90 days.
*****
Elyssa Christine Lopez is Entrepreneur.com.ph's staff writer. Follow her on Twitter @elyssalopz.