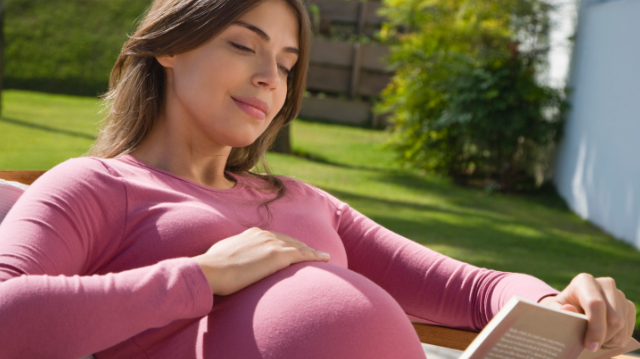 The Philippine senate has passed a bill granting female employees in the public and private sectors extension of their maternity leaves to 100 days, regardless of the mode of delivery, on Monday, January 18. The move gives female employees in the public sector an additional 30 days for their maternity leaves, while those in the private sector get an additional 30 to 48 days.
ADVERTISEMENT - CONTINUE READING BELOW
Empowering female employees
Senator Pia Cayetano, sponsor of Senate Bill 2982, also known as the "Expanded Maternity Leave Law of 2015," says the amended law provides "working women ample transition time to regain health and to assume maternal roles before resuming full-time work."
An additional 30-day leave without pay may also be granted by public and private employers, provided that the employee has written an official request at least 45 days before her maternity leave ends. Government employees will receive their full pay for the whole duration of their 100-day maternity leave.
Other benefits
Any female employee who has paid at least three contributions in a year before the first trimester of her childbirth or miscarriage will receive a daily maternity benefit, which will be equivalent to her average monthly salary credit for 60 days for normal delivery, and 78 days for caesarian section delivery. This means that for duration of her 100-day maternity leave, the female employee should be receiving more than two-thirds of her monthly salary.
ADVERTISEMENT - CONTINUE READING BELOW
Exceptions
These maternity benefits must be provided by all private companies, except for those who fall under the category of "distressed establishments." Retail and service companies that have less than 10 staff members are also exempted from the ruling, and so are private companies who pay their workers on a per commission or task basis. Micro-enterprises engaged in production, processing, or manufacturing of products, including those in agro-processing, trading, and services, and whose total assets do not exceed more than P3 million, are also exempted from the ruling.
About time
Cayetano, the main proponent of the bill, has said on multiple occasions that the maternity leave amendment is long-overdue, as the Philippines is already lagging behind its ASEAN neighbors. Vietnam already provides 120 to 180 days of maternity leave, depending on the working conditions and nature of the work, while Cambodia, Indonesia, Laos, Myanmar, and Thailand all provide a maternity leave period of 84 days.
ADVERTISEMENT - CONTINUE READING BELOW
*****
Photo from Thinkstock