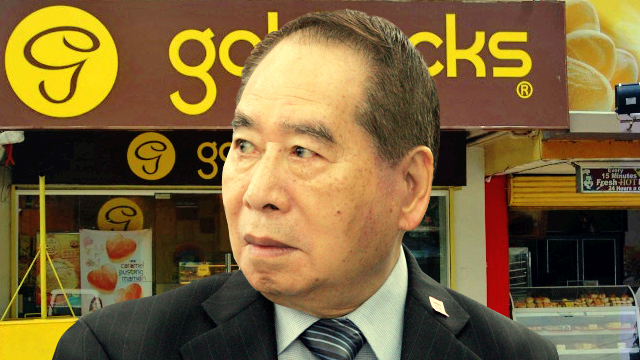 Listed retail and real estate conglomerate SM Investments Corp. is in talks to acquire a 34-percent stake in bakeshop and restaurant chain Goldilocks Bakeshop Inc., according to a report by the Philippine Daily Inquirer.
"A spokesperson from SM confirmed to the Inquirer that the group had rekindled its interest in the bakeshop chain but noted it would take a 'minority' stake," wrote the Inquirer. The article also cited a teleconference last week that mentioned the planned acquisition to market analysts.
ADVERTISEMENT - CONTINUE READING BELOW
In a disclosure to the Philippine Stock Exchange, SM Investments confirmed the news in the Inquirer article and added that "it is in the final stages of completing its acquisition of 34 percent of the total outstanding capital stock of Goldilocks Bakeshop Inc."
SM Investments is the country's largest company by market capitalization, which stood at Php1.2 trillion as of August 10. It was founded by Henry Sy, the country's richest man who had a net worth of $20 billion earlier this year according to business magazine Forbes.
The news comes over half a year after the SM Group backed out from acquiring a majority share of Goldilocks, which would have made the bakeshop a unit of SM Retail. The Philippine Competition Commission (PCC) approved the planned takeover last January, but it came with several conditions that SM had to meet to address anti-competitive concerns.
Related story: Now that Sy Family Owns Goldilocks, Will Red Ribbon and Other Bakery Chains Have a Fighting Chance in SM Malls? 
ADVERTISEMENT - CONTINUE READING BELOW
The biggest of these concerns is the presence of Goldilocks' competitors in SM's malls, most notably the Jollibee group's Red Ribbon. The PCC said in a statement about their approval of the acquisition that they would have taken several measures to ensure that Goldilocks would not be given an unfair advantage over its competitors from the acquisition. As well, the SM Group would have been monitored by PCC for five years to make sure that they heeded these concerns.
However, plans came to a halt when on February 1, SM Retail announced that it had withdrawn its plans to acquire Goldilocks, citing "changes in the general business environment" as the main reason.
Related story: Why Did SM Withdraw Its Bid to Take Over Goldilocks Bakeshop?
Goldilocks is the country's largest bakery chain by revenue, which reached Php6.1 billion in 2016. Its closest competitor, Red Ribbon, is not far behind, reporting Php6.0 billion worth of revenues in the same year.
ADVERTISEMENT - CONTINUE READING BELOW
Related story: Goldilocks Vs Red Ribbon: Who's Winning the Battle of the Cake Makers?
*****
Lorenzo Kyle Subido is a staff writer of Entrepreneur PH