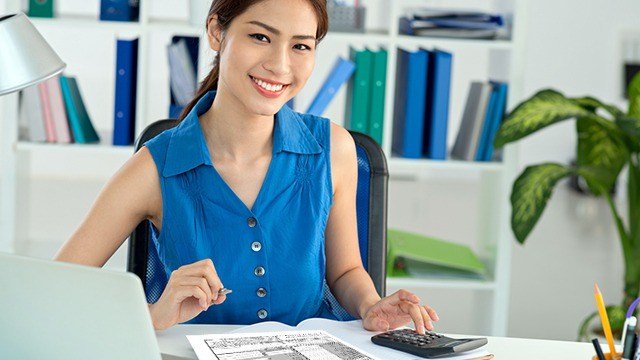 It's an existential question facing micro, small and medium-enterprises (MSMEs) as well as the self-employed such as freelancers and professionals who are preparing their income tax returns. In claiming business-related deductions from their gross income, should they go for optional standard deduction (OSD) or itemized deduction?
The question is important because how big or small their income tax liability is will depend to a large degree on their choice of method of deduction. The income tax rates, which run to a maximum of 32 percent, are calculated against taxable income, which, in turn, is derived by subtracting from gross income allowable personal and business-related deductions.
ADVERTISEMENT - CONTINUE READING BELOW
The main difference between the two methods of calculating deductions is the degree of discretion allowed the taxpayer. While optional standard deduction limits expense claims to only 40 percent of gross income (less allowable personal deductions), itemized deduction allows the taxpayer to claim a higher proportion of expenses so long as he or she can justify these with receipts and other documentation.
There are pros and cons going for each option. While higher expense claims, and thus lower tax dues, are possible with itemized deductions, these require the submission of lots of receipts and other documents. These often invite future audits and investigation from the BIR. On the other hand, taxpayers choosing OSD lose the discretion to claim higher expenses but no longer need to submit documents to BIR.
Mon Abrea, a certified public accountant and former BIR revenue officer who set up a tax consultancy firm, advises micro, small and medium enterprises to choose itemized deduction. He argues that most businesses already compile documents to support their expenses anyway, so preparing an itemized list shouldn't be a problem. 
ADVERTISEMENT - CONTINUE READING BELOW
"If you're a retail business for example, then your inventory should be supported by official receipts. Therefore, you will not be taxed based on gross [sales]," Abrea explains in an interview.
However, Abrea cautions that entrepreneurs have to be careful in filing income tax returns with this method as BIR can disallow some of the expenses if they find them unjustified or excessive.
Meanwhile, Abrea advises professionals, freelancers, or businesses that have low income to take the OSD method instead as this would mean not only less hassle for the taxpayer but potentially lower taxes too.
"The optional standard deduction is conveniently used by those who don't have really high revenue but no acceptable or related business expense to charge in the first place," Abrea says. "Usually these are consultants, doctors and accountants, and anyone or any enterprises with minimal substantial expense."
For example, an individual or corporation may have grossed Php10 million in the past year but only incurred expenses worth a million pesos. Under itemized deduction, the person or company will pay taxes on a taxable income of around Php9 million. Under OSD, the taxable income goes down to only Php6 million, he points out.
ADVERTISEMENT - CONTINUE READING BELOW
Still, whatever method the taxpayer chooses, Abrea recommends talking to an accountant at least to avoid any costly mistakes. Penalties in the ITR range from Php5,000 to as much as Php50,000 and that's for every mistake committed.
Tax filing "is very complicated at the moment so you would have to talk to an accountant at the very least," Abrea says. By engaging the services of an accountant, you avoid tax cases and, perhaps, a need for a lawyer in the future.
*****
Elyssa Christine Lopez is a staff writer of Entrepreneur PH.. Follow her on Twitter @elyssalopz