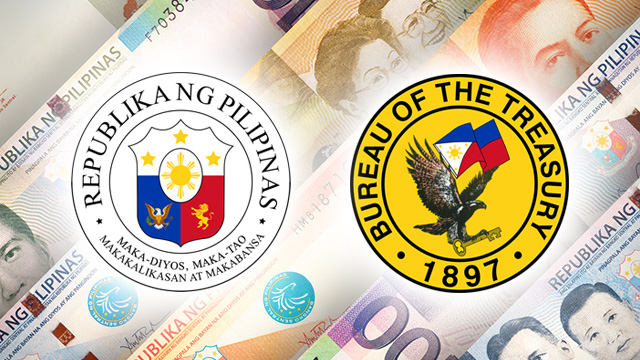 The Bureau of the Treasury (BTr) has raised Php121.8 billion in fresh capital from its latest issue of three-year retail treasury bonds (RTBs), according to a press release dated June 11. That is more than four times the original Php30-billion offer size announced last May 25.
The BTr raised Php66 billion during an auction to institutional investors last May 30. It received an additional Php55.8 billion from retail investors during the offer period, which was held from May 30 to June 8.
ADVERTISEMENT - CONTINUE READING BELOW
"As with the past issuances of RTBs, we are glad to have generated strong and continued support from the general investing public," said National Treasurer Rosalia De Leon in the press release. "We are encouraged by the results of this latest offering, as this is proof that more and more Filipinos are getting into the habit of investing, while doing their share in nation-building.
The proceeds from the offer will be used to partially fund the government's Build, Build, Build program, which aims to roll out massive infrastructure projects around the country.
The RTBs have a coupon rate of 4.875 percent per annum, slightly higher than the 4.6-percent inflation rate set last May. It is also higher than the current annual returns of a majority of mutual funds and unit investment trust funds (UITFs) available in the market.
Related story: Which Investment Funds Are (Still) Posting Returns Above the 4.5% Inflation Rate?
ADVERTISEMENT - CONTINUE READING BELOW
This marked the 21st tranche of RTBs offered by the Philippine government, as well as the fourth under the Duterte administration. Altogether, the four latest RTBs have raised over Php530 billion to fund the government's projects.
The RTBs will be issued on June 13 and will mature by 2021. Interest payouts will be credited to bondholders' bank accounts every quarter until the maturity date.
*****
Lorenzo Kyle Subido is a staff writer of Entrepreneur PH