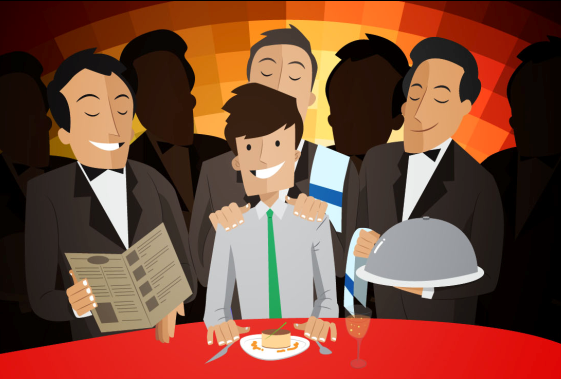 The quality of customer service differentiates a company from its competitors. Several companies may be selling the same product or service but how their frontliners interact with their customers provides a lasting impression.
 
"Consistently, great service breeds trust and eventually, customer loyalty. It is an important ingredient to the marketing mix, and companies need to pay extra attention to building their customer service edge," explained Lhoree Valerio, a respected trainer in the field of customer service, emphasizing the value of the service profit chain.
 
Valerio explains that customer loyalty can be traced back to employee satisfaction as the former is fueled by service attitude. However, such an attitude can only be accomplished when the company fosters growth among its employees. Valerio advises professionals to deeply reflect about the work that they do. "When you wake up in the morning, what do you feel? That will affect how your work will turn out for the rest of the day."
 
Organizations must always strive to learn from their internal and external customers. Internal dynamics involve the culture within the company. External relations refer to the actual interaction between customers and the company's frontliners. The organization's values play a significant role. "The success of dealing with customers and gaining their loyalty relies on the attitude of the employees inside and outside the workplace," Valerio added.
 
On July 11, 2014, Valerio will conduct The Art of Customer Service Workshop, which covers topics such as the service profit chain, customer needs, and development of customer-centric attitude. This workshop will be held at the TeamAsia Training Room located in Northgate Cyberzone, Filinvest Corporate City, Alabang, Muntinlupa City.
 
For registration and inquiries, please contact Darwin Santiago at telephone number (02) 757-3500 local 332, or via email at dfsantiago@teamasia.com.
ADVERTISEMENT - CONTINUE READING BELOW
EDITOR'S NOTE: This seminar was postponed. The organizers will make announcements about the new schedule soon.