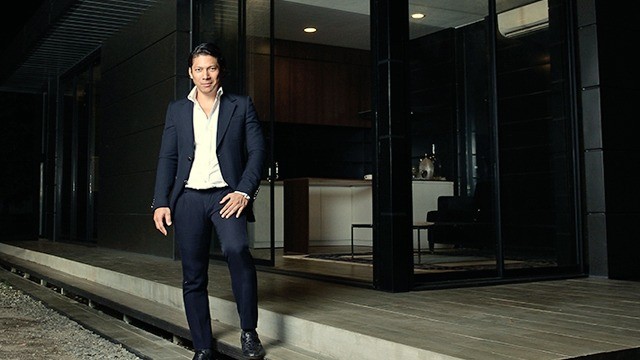 Robbie Antonio founed Revolution Precrafted in 2015. The company is now valued at $256 million
Many of the Filipino businessmen and women who make it to Forbes magazine's annual Philippine rich list are owners, founders and leaders of companies that have been around for some time. In fact, most of the companies of the tycoons in the A-list were incorporated between 1946 and 1971.
ADVERTISEMENT - CONTINUE READING BELOW
No big fan of the conventional, Jose Roberto "Robbie" Antonio made it to the list on the strength of a startup that he founded only in 2015. This is Revolution Precrafted, a real estate startup with an eye towards achieving "unicorn" status or valuation of at least $1 billion soon. In addition, Antonio, who turned 40 in March this year, is also the youngest Filipino rich-lister.
Revolution Precrafted sells made-to-order luxury homes designed by big-name architects all over the world. Antonio aims to disrupt the real estate industry by using technology and selling these homes at a much lower price than commissioned designs.
Related story: VC Invests in Robbie Antonio's Startup, Now Valued at $256M
To be sure, Antonio is in the rich list along with his father, Jose E.B. Antonio, the chairman of listed real estate developer Century Properties and the Philippines' special envoy to US President Donald Trump. The father-and-son duo is in the 28th spot with a combined net worth of $400 million, more than doubling the $195-million figure of the elder Antonio in last year's list.
ADVERTISEMENT - CONTINUE READING BELOW
While a bulk of that wealth is attributed to Century Properties' success—market capitalization stood at Php6.4 billion as of August 25, 2017—Revolution Precrafted's valuation is not something to sneeze at either. The startup made the news last March for completing a funding round worth $15.4 million from investors led by US-based venture capital (VC) firm 500 Startups. The company is now valued at $256 million, making it one of the Philippines' biggest bets as its first unicorn.
According to Forbes: "Robbie joined his father on the list in 2017 after his Revolution Precrafted, a maker of factory-built luxury homes, secured an investment and was valued at $256 million from VC firm 500 Startups."
*****
Lorenzo Kyle Subido is a staff writer of Entrepreneur PH