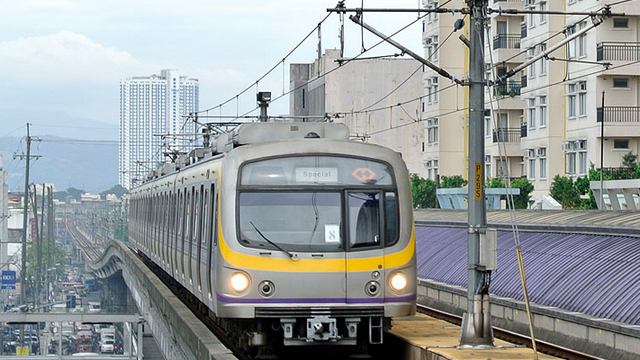 A large percentage of people living in Metro Manila commute and take the jeep, bus, or train every day. That is because those are still the most practical modes of transport. However, just because those are affordable doesn't mean those are convenient all the time. For commuters, every day is an adventure (and can be an ordeal). 

Find out what Metro Manila residents have to overcome each day especially when they are regularly taking public transportation.  

1.    Long lines
In the metro, it seems like life is but a long line for commuters. From taxi stands to train lines, it seems that one just can't avoid long lines. Obviously, those queues get even more intense at the MRT and LRT stations to the point that commuters sometimes wind down the streets. From buying tickets to waiting at the entrance of the station to lining up on the train platform, the number of lines you have to be part of in a day seems endless. 


2.    Inconsiderate commuters 
When finding a ride or lining up for a train, we are all the same and no one is special (unless you are elderly or a person with a disability). Most of the time, one may find it hard to deal with other commuters, especially when one properly follows policies. At times, some people may just cut in line just to get to the front, ahead of others. Having the patience not to react violently on such instances may be a huge test for anyone. 
ADVERTISEMENT - CONTINUE READING BELOW

3.    Long waiting time 
Overall duration of waiting time for a ride can add to one's overall travel time. What is supposed to be a simple 30-minute ride can possibly stretch to an hour-long ordeal, or probably longer if waiting time is included. At times, one may have to wait hours only to realize later that there is nothing to wait for anymore. Such is sometimes the case for the MRT. Imagine waiting in line for about an hour just to reach the train platform, only to be informed 30 minutes later that the train broke down and that service is halted until further notice. 

4.    Traffic 
Traffic across the metro has just gotten worse and is set to be worst as the population continues to increase. Thus, most commuters have to wake up earlier each morning just to travel going to work earlier and still make it on time. 

5.    Rainy days
During the rainy season, taking public transportation gets even more difficult. The situation can be worse if the areas a commuter is traversing are prone to flooding. In such cases, finding public utility vehicles that are willing to brave the water can be very difficult, if not impossible. What's worse, the number of people taking public utility vehicles when it's raining also increases. This leaves thousands of commuters fighting for space in a limited number of vehicles. 
ADVERTISEMENT - CONTINUE READING BELOW
*****
This story originally appeared as "5 struggles every commuter faces" on TravelBook.ph.

*Minor edits have been made by the Entrepreneur.com.ph editors. 
*****
Photo from Flickr (Jayo Santiago)