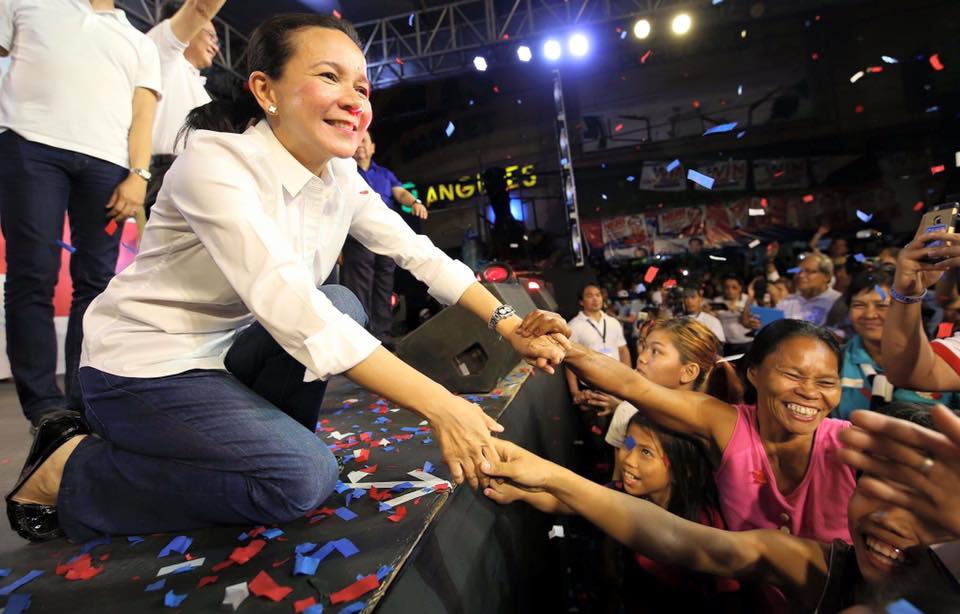 There is no stopping Senator Grace Poe now, as the Supreme Court decided on Tuesday, March 8 to allow her to continue in the presidential race.
The Supreme Court, led by Chief Justice Maria Lourdes Sereno and eight other justices voted in favor of Poe, Rappler reported on Tuesday afternoon.
"Sen. Poe is grateful for the SC, for deciding in favor of her legal position and allowing her to run....This decision is a victory for our democracy because now our voters will truly have fair elections where they will be allowed to choose from a complete list of candidates," Senator Grace Poe's spokesman and Valenzuela Mayor Rex Gatchalian said in a statement Tuesday. 
ADVERTISEMENT - CONTINUE READING BELOW
The leading presidential aspirant based on recent polls had been deemed qualified to run in November last year by the Senate Electoral Tribunal after voting 5-4.
However, she was disqualified by the Commission on Elections' first and second divisions in December, citing she was not a natural born-Filipino and had failed to qualify for the 10-year residential rule.
In 2013, Poe disclosed in her certificate of candidacy that she was already residing in the Philippines for six years and six months.
Poe aspires for "an administration with compassion," promising lower income taxes, and an updated Conditional Cash Transfer program.
Related: Grace Poe promises 'administration with compassion'
The rookie senator also pushes for "a fast and affordable" Internet connection nationwide, especially in public institutions.
Related: Access to affordable, fast broadband Internet a must, PH business groups stress
The Nationalist People's Coalition, the second biggest political party in the country, formally endorsed Poe as its presidential candidate on February 29.
ADVERTISEMENT - CONTINUE READING BELOW
Photo from Grace Poe's Facebook account