As Tagaytay Highlands continues to celebrate its 20 years of 'mountain resort living,' the membership club in cooperation with the Bonsai & Suiseki Alliance of the Philippines (BSAPI) held a nine-day exhibit for members and guests who are bonsai and suiseki enthusiasts.

The Bonsai Display was opened on Saturday, October 25, through a ceremonial ribbon cutting at the Highlands Golf Club. The activity was graced by the club's president Jerry C. Tiu and general manager Claire T. Kramer.

BSAPI's founders, officers, and several members were also present during the opening rites. Among them were Dr. Dorie S. Bernabe (who is also the current head of the Philippine Horticultural Society), Prof. Serapion Metilla (one of the founders of a local bonsai society), and Ms. Letty Ligon (a passionate bonsai enthusiast).

As a symbol of the club's 20 glorious years, the exhibit featured 20 bonsai entries and a number of suiseki masterpieces from 12 garden shop proprietors and enthusiasts, who are all members of BSAPI.

Bonsai and suiseki

Bonsai is a popular Japanese art form involving miniature trees that are meticulously grown in pots. Interestingly, this practice was derived from an original Chinese practice called 'penjing,' which is pronounced by the Japanese as 'penzai.' Later on, bonsai was defined as a combination of two Japanese words, namely 'bon' (pot) and 'sai' (plant).

On the other hand, suiseki is the practice of appreciating small and naturally occurring shaped rocks from nature. According to Prof. Metilla, suiseki and bonsai effortlessly complement each other as art forms. Thus, BSAPI is an organization of enthusiasts of both.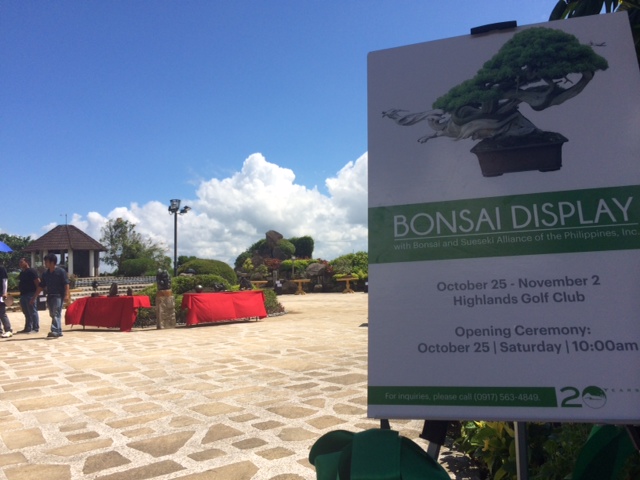 Without a doubt, bonsai and suiseki are gaining huge following in the country today. In fact, Ligon disclosed that shortly after the opening ceremony of the exhibit, some guests approached them to inquire about how and how much they could possibly buy some of the bonsai on display.

Just for appreciation

"Unfortunately, these plants are not for sale. They are brought here for guests' appreciation," Ligon reiterated. She also emphasized that she, just like many other members of BSAPI, grows bonsai not for commercial purposes but as a fulfilling hobby.

"I treat my bonsai like real pets. I make sure they are always well-taken care of. And I can't easily give them away no matter what the price is," she shared. Dr. Bernabe agrees with her. Prof. Metilla has a different take on this. He has been growing bonsai and selling most of those to collectors. As an art enthusiast, he said he wants to share his masterpieces to others.

Upcoming event

Apparently, the Bonzai Display exhibit was also a prelude to a bigger bonsai and suiseki event that is slated to happen this month. BSAPI together with the Cactus & Succulent Society of the Philippines, Inc and the Ikenobo, Ikebana Society Manila will collaborate to mount 'The Festival of Bonsai, Suiseki, Cactus & Ikenobo' from November 13 to November 23.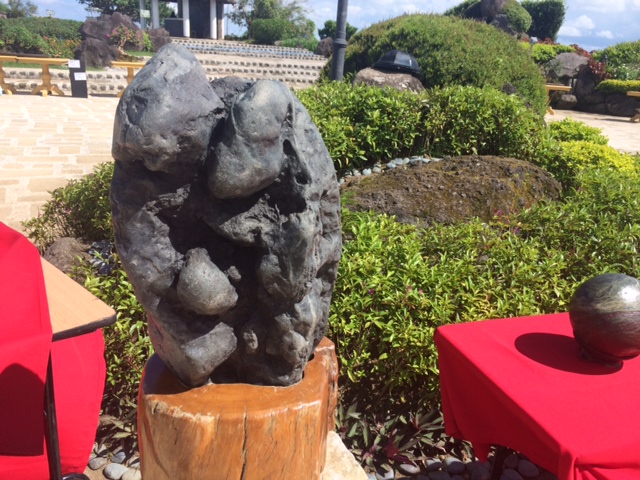 This event would be held at the Quezon Memorial Circle Amphitheater (Commonwealth Entrance) in Quezon City. It is part of the city's ongoing commemoration of its diamond or 75th founding anniversary. Ligon said it is also part of their group's goal to further introduce this unique and fulfilling hobby (or business opportunity) to the more people.

The upcoming event will not just feature a wider array of bonsai, suiseki, cactus, and ikebana (Japanese floral art) on display. From November 14 to November 23, there will be various workshops and seminars that aim to teach enthusiasts and even entrepreneurs about the proper procedures of propagating and taking care of these art plants.

Those who are interested to be part of this event can call BSAPI through contact number: (02) 813 6234.
ADVERTISEMENT - CONTINUE READING BELOW
Main photo shows (from left to right): Tagaytay Highlands general manager Claire Kramer, BSAPI officer Letty Ligon, Tagaytay Highlands president Jerry Tiu, and BSAPI founding officer Dr. Dorie S. Bernabe.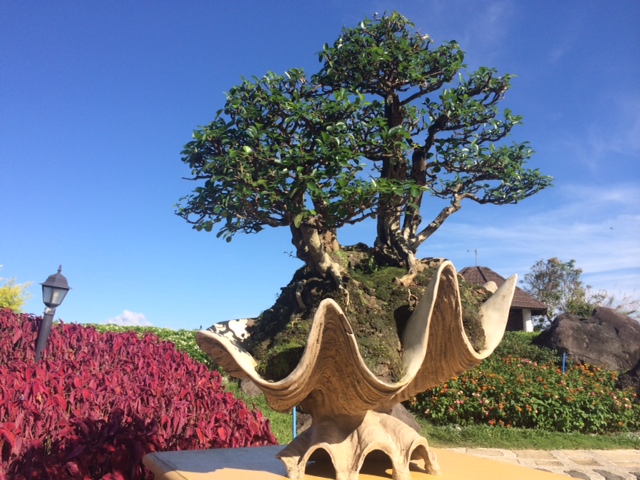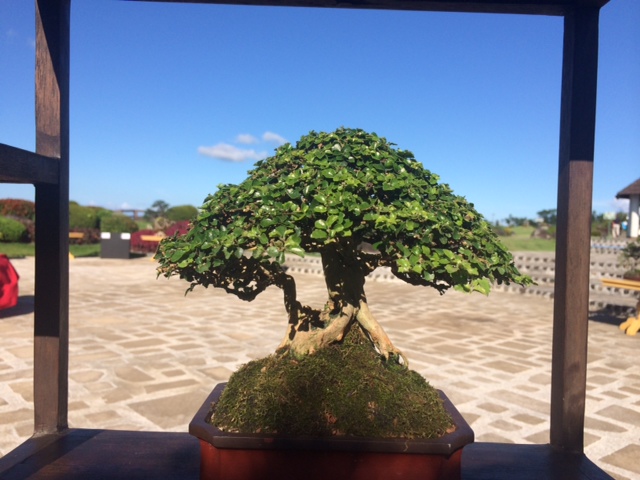 ADVERTISEMENT - CONTINUE READING BELOW