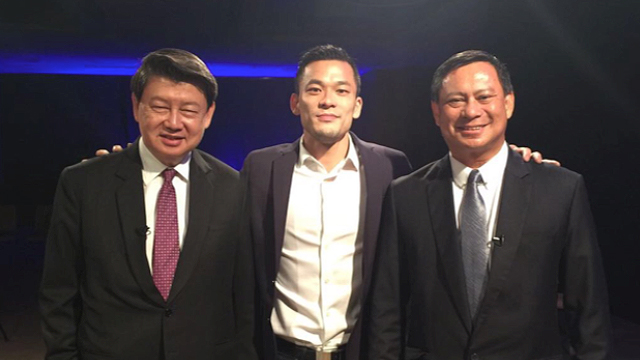 Technology startups emerged as big winners in the first season of TV business reality program The Final Pitch, as four of the five business founders who won funding from the show's and mentors were Internet-based enterprises that are using the Web to deliver services and rapidly scale up their business.
ADVERTISEMENT - CONTINUE READING BELOW
The first season of the show, which aired on History Channel, ran every Saturday from late August to October 2017.
Related story: Millions and Mentorship Up for Grabs in New PH Reality TV Show
After screening close to a hundred applications, The Final Pitch selected 10 companies for the final business bootcamp which tested the mettle and character of the company's founders. Following several grueling sessions, only half of the selected contestants managed to win investments and partnership deals from the mentors.
The selection was made by the show's mentors who included Potato Corner CEO Jose Magsaysay, MFT Group of Companies' CEO Mica Tan, Calata Corp. CEO Joseph Calata and Sterling Paper Group of Companies CEO Henry Lim Bon Liong.
Office space solutions platform FlySpaces, online marketplace for health insurance Maria Health and online grocery service Pushkart.ph led the startups that bagged investments from the mentors during the show itself. All happen to be operating for some time before joining the show, a plus factor for the judges and mentors. Two other business founders also won funding and partnership but firmed up the deals after the show was over.
ADVERTISEMENT - CONTINUE READING BELOW
Founded in 2015, Flyspaces has an extensive office space inventory across key cities in East Asia, including Singapore, Manila, Cebu, Kuala Lumpur, Hong Kong, Jakarta and Macau. The company raised $2.1 million in August.
Related story: This Online Marketplace for Flexible Workspaces in Southeast Asia was Born in the PH
Health insurance platform Maria Health hopes to provide accessible and affordable health insurance products to freelancers and micro, small and medium enterprises through its innovative prepaid health cards. It recently shared it has raised around $650,000 (Php33 million) worth of funding this year from a variety of investors, including Wavemaker Partners, a leading venture capital firm in Southeast Asia.
Related story: PH's First Online Platform for Small Businesses and Individuals Raises $650K from Investors
The youngest in the fold, Pushkart.ph was only founded this year but it has actively served customers in Metro Manila since August.
Meanwhile, online platform for "glamping" (glamorous glamping) Gleep and flavored water drinkmaker Infusions, both of which remain on the drawing board, also won investments and partnership deals from Magsaysay and Bon Liong, respectively, but after the show ended. Infusions is the only business that won funding that is not considered a tech startup.
ADVERTISEMENT - CONTINUE READING BELOW
That four of the five business owners who bagged investments and partnership deals founded tech startups and are running Internet-based businesses is another sign that digital startups are thriving in the Philippines even if their overall footprint remains small.
Indeed, as The Final Pitch creator and host John Aguilar admits, tech startups in the country are still in its nascent stage. Thus, the show is exerting greater effort to educate both the participants and television viewers on how tech startups seek funding.
"We knew that most Filipino audiences were unfamiliar with terms such as term sheets and angel investing, so we were conscious of slowly introducing and defining unfamiliar business terms to educate viewers so they may better appreciate the show and what was transpiring," Aguilar said.
The Final Pitch's first season ended in October but it is already accepting applications for the second season until December 15. Like the previous season, entrepreneurs who wish to join the program must have at least a minimum viable product or prototype, and are looking for seed stage to later stage funding.
ADVERTISEMENT - CONTINUE READING BELOW
"There is a greater interest now in entrepreneurship than ever before [so I believe], the Filipino audience is ready for this show. Entrepreneurs are the new rock stars with the likes of Injap Sia paving the way for more and more young people to dream big and work hard to achieve success through entrepreneurship," Aguilar said.
He added: "The Final Pitch gives the Filipino audience a chance to live their entrepreneurial dreams vicariously through our entrepreneur contestants on the show, and learn from the investors and mentors that we have tapped to be part of it."
*****
Elyssa Christine Lopez is a staff writer of Entrepreneur PH. Follow her on Twitter @elyssalopz