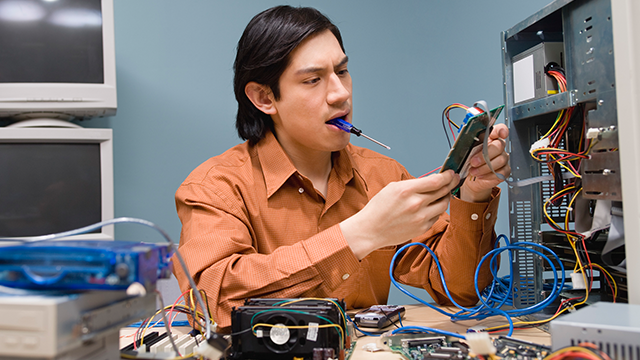 Aiming to level up tech-voc skills development in the Southeast Asian region, the Philippines recently hosted the first Brunei-Indonesia-Malaysia-Philippines East ASEAN Growth Area (BIMP-EAGA) technical vocational education and training (TVET) forum, in Davao City.
Around 100 participants made up of managers, administrators, TVET providers and officials of key government agencies involved in tech-voc education attended.
ADVERTISEMENT - CONTINUE READING BELOW
While the program can open employment opportunities for tech-voc workers, its skills development and education thrusts can prove to be helpful to trainees who may eventually consider entrepreneurship and self-employment.
The forum facilitated open exchanges of ideas on how to further strengthen collaboration and cooperation among major players in the TVET sector in BIMP-EAGA, according to Secretary Guiling Mamondiong, director general of the Technical Education and Skills Development Authority (TESDA).
"We cannot emphasize enough the need to have skilled and globally-competitive workers in the country's economic development," Mamondiong said.
TESDA organized the forum with the Mindanao Development Authority, along with the assistance of the Technical Vocational Education and Training (TVET) Associations in Mindanao and Palawan, and the BIMP-EAGA Socio-Cultural and Education Cluster (SCE). 

After the forum, the participating countries plan to adopt incubation centers as BIMP-EAGA Centers of Excellence, create a network among TVET providers in the growth area through the establishment of a directory of TVET providers, and hold initial discussions on mutual arrangements between BIMP-EAGA member countries.
ADVERTISEMENT - CONTINUE READING BELOW
 
BIMP-EAGA continues to show steady rise in gross domestic product growth, tourism and trade and investment.
The Philippines, along with Brunei, Indonesia and Malaysia launched BIMP-EAGA way back in 1994 as an initiative that will "accelerate economic development in areas that are geographically distant from their national capitals, yet in strategic proximity to each other, in one of the world's most resource-rich regions that includes the Heart of Borneo and Sulu-Sulawesi Marine Ecoregion," notes the Asian Development Bank.
Those areas cover the whole of Brunei Darussalam; Kalimantan, Sulawesi, Maluku and West Papua provinces of Indonesia; the states of Sabah and Sarawak, and the federal territory of Labuan in Malaysia; and Mindanao and Palawan in the Philippines.