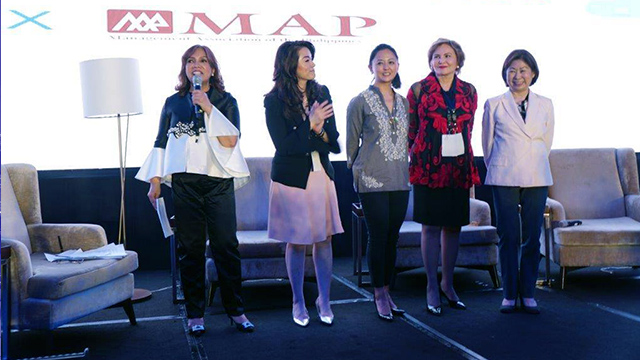 Since 2006, the Philippines has been the top country in Asia with the narrowest gender gap, having consistently placed in the top 10 of the World Economic Forum's annual Global Gender Gap Index.
The Philippines' performance is all the more remarkable as it is located in Southeast Asia, one of the world's most conservative regions. In the 2017 Global Gender Gap Index, the next ASEAN member following the Philippines is Laos, which is at 64th place.
ADVERTISEMENT - CONTINUE READING BELOW
Still, the situation in local boardrooms leaves much room for improvement. In a study titled "Women in the Boardroom: A Global Perspective," global accounting firm Deloitte found that Filipino women only hold around 10 percent of boardroom positions in the country. According to Entrepreneur Philippines' own research, enterprises headed by women as chairperson, president or CEO account for only nine percent of the country's 100 biggest companies by revenue.
Related story: Know Any Big PH Firms Where Women are Majority of Board Members
But for one of the most powerful businesswomen in the Philippines, the low level of women's presence in corporate boards is not due to lack of opportunities but because of Filipino women's personal choices.
"Few [career] women only reach the top [of the corporate ladder]. And not because they are not capable, or they cannot break the glass ceiling. Many of the women do not like to break the glass ceiling," said Teresita Sy-Coson, chairperson of SM Investment Corp. (SMIC) and chairman of BDO Unibank. She spoke at the "Women Next: Accelerating Tomorrow to Now" forum on November 28. "And they always think of their family first which is a very natural, motherly instinct. There is a certain time in the 30s or 40s when they will slow down just to tend to their family."
ADVERTISEMENT - CONTINUE READING BELOW
Coson was part of the forum organized by the Management Association of the Philippines (MAP). She was joined by Makati Medical Center President and CEO Rose Montenegro and Teach for the Philippines Founder and CEO Clarissa Delgado at the plenary to share some of their insights and experiences as business leaders with around 500 female executives and managers.
All members of the panel said gender is not an issue in the corporate workforce and urged fellow females in the room to focus on doing better at their jobs, instead of believing that the odds are seemingly against them, to get to the top of the ladder.
"We should not always remind ourselves about the difference in gender when we want to reach a certain goal," Coson said. "We should not feel entitled. Figuratively speaking, I mean don't expect people to open opportunities for us [women] just because we're women. Telling them we have the rights. No, I don't think we should do that. I think we should go in and do what we should do. So I guess it's a matter of being determined to get to the goal that you want. Persevere. There's a lot of problems along the way but it's up to you: do you want to quit or do you want to go further?"
ADVERTISEMENT - CONTINUE READING BELOW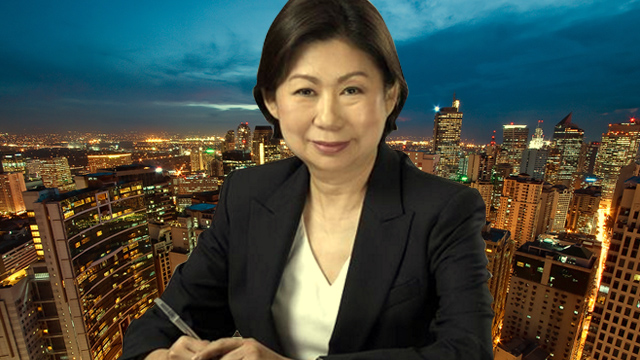 Montenegro, who also headed Ford Motors Philippines, Citibank Philippines and was part of the BPO industry for a while before joining Makati Medical Center, echoed the sentiment and said everyone should be judged based on competence and not on gender.
Related story: Meet the Filipino Women Leaders at the Helm of PH's Top Firms
ADVERTISEMENT - CONTINUE READING BELOW
"I never think of myself in relation to a man," she said. "In all of my career choices and decisions, I look at it in terms of who is the competent person in front of me, and if he's a man, or somewhat of a man, or she's a woman or somewhat of a woman, too. The gender does not enter my mind. I look at it in terms of competence and what you bring to the party."
Both senior executives have had colorful careers.
Montenegro shared during the forum how she started as a secretary for Ford Motors Philippines and her boss' invitation to change departments eventually led to her executive position in the company. This same opportunity opened the doors for every post she has held during her entire career. When asked about what she thought helped her to pivot into different corporate positions, she credited luck.
ADVERTISEMENT - CONTINUE READING BELOW
"You just keep on asking questions and keep an open mind," she said. "Admit that you don't know anything and keep on trying. I've stumbled upon many interesting careers and I think luck plays a lot of part in it."
As for the eldest daughter of the country's richest man, Coson thanks the challenges she has encountered while steering BDO Unibank to become the leading bank in the Philippines for making her the business leader that she is today.
"When you're 40, you start thinking, so we had a medium-sized bank, [and I thought] life isn't just like this," she said. "I think we should have a better bank than this. So one thing led to another until I was going to merge with another bank. And I was really met with a lot of difficulty for two and a half years. There was a Senate inquiry, there were newspaper criticisms. I did not understand why it happened. But in hindsight, those were the things that strengthened me. Things are so clear to me in many aspects now because of those two and a half years of education."
ADVERTISEMENT - CONTINUE READING BELOW
*****
Elyssa Christine Lopez is a staff writer of Entrepreneur PH. Follow her on Twitter @elyssalopz