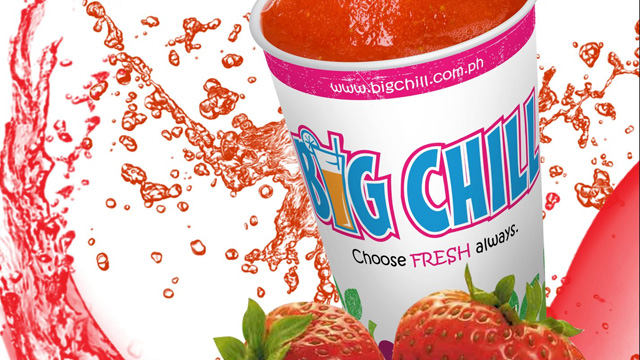 The Big Chill Inc. (TBCI), the company behind the chain of fresh fruit juice kiosks in the Philippines, is planning to list its shares on the Philippine Stock Exchange (PSE) this year to raise Php2 billion. The company is owned by listed firm AgriNurture Inc. (ANI).
ADVERTISEMENT - CONTINUE READING BELOW
In a disclosure to the PSE on August 28, ANI confirmed a news report by the Philippine Star on TBCI's intention to raise Php1.5 billion to Php2 billion through an initial public offering this year to fund the company's expansion to China. The same report said the company is looking for franchise partners in the region.
If it pushes through as planned, it will be the first food kiosk brand to list on the PSE. The other listed food chains such as Jollibee Foods Corp., Shakey's Pizza Asia Ventures, Inc. and Max's Group Inc. operate full-scale fast-food outlets and casual dining restaurants.
Aside from The Big Chill brand, TBCI also owns Fresh Bar, another fruit juice kiosk chain, and C'Verde, a fast casual salad concept. The three brands have over 30 branches combined in the National Capital Region. The company is also the franchise holder of the American coffee shop chain Tully's Coffee in the Asia Pacific region.
ADVERTISEMENT - CONTINUE READING BELOW
ANI first reported its intention to list its beverage chain subsidiary in January 2017 but was only planning to raise Php500 million to Php600 million then. While the company did not disclose why it increased its planned IPO funding, ANI mentioned TBCI's initial plan of expanding in China with The Big Chill and Tully's Coffee as its banner brands.
Founded in 1997, ANI is mainly engaged in the importation and distribution of fresh produce such as fruits, vegetables and grains in the Philippines and abroad. At least 90 percent of its sales are driven by its foreign operations.
TBCI and Heppy Corp., the company behind the A.N.T.S. Canefusion kiosk brand, are the only companies under ANI's retail and franchising operations. The segment recorded Php50.76 million worth of revenues in the first half of 2018, a three-percent increase from the same period last year.
*****
Elyssa Christine Lopez is a staff writer of Entrepreneur PH. Follow her on Twitter @elyssalopz
ADVERTISEMENT - CONTINUE READING BELOW