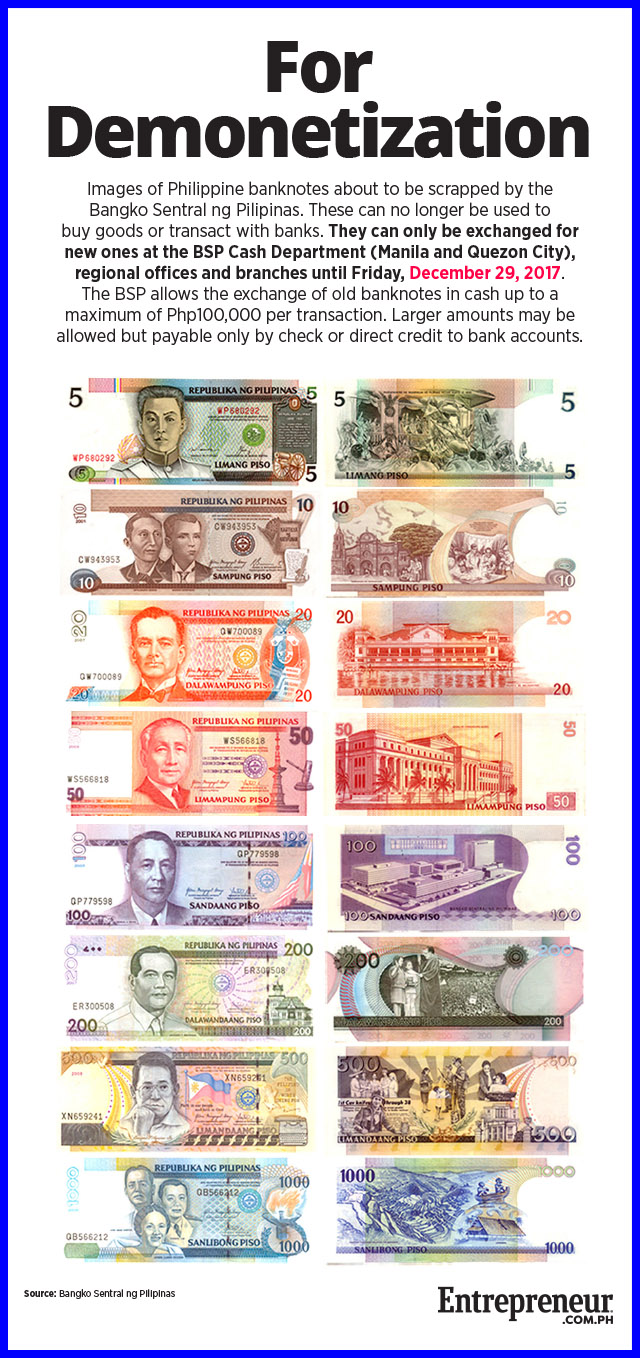 The Bangko Sentral ng Pilipinas (BSP) issued another reminder last week that it will accept old and demonetized banknotes only until Friday, Dec. 29. No further deadline extension will be made after this, the BSP said.
The original deadline was supposed to be last year, Dec. 31, 2016, but was extended to March 31 this year, then to June 30.
ADVERTISEMENT - CONTINUE READING BELOW
Central Bank Governor Nestor Espenilla Jr. said that the BSP Cash Departments in Manila and Quezon City, regional offices and branches will be open to serve the public starting Dec. 26 until Dec. 29, from 8:30 a.m. to 12 noon. He said these offices will be open to exclusively process the exchanging of the old banknotes from the public.
The BSP will allow the exchange of the demonetized notes for a maximum amount of Php100,000 per transaction. Larger amounts can also be exchanged but it will be payable only by check or direct credit to a bank account. The BSP will not impose extra charges for these transactions.
*****
Pauline Macaraeg is Entrepreneur PH's data journalist. Follow her on Twitter @paulinemacaraeg