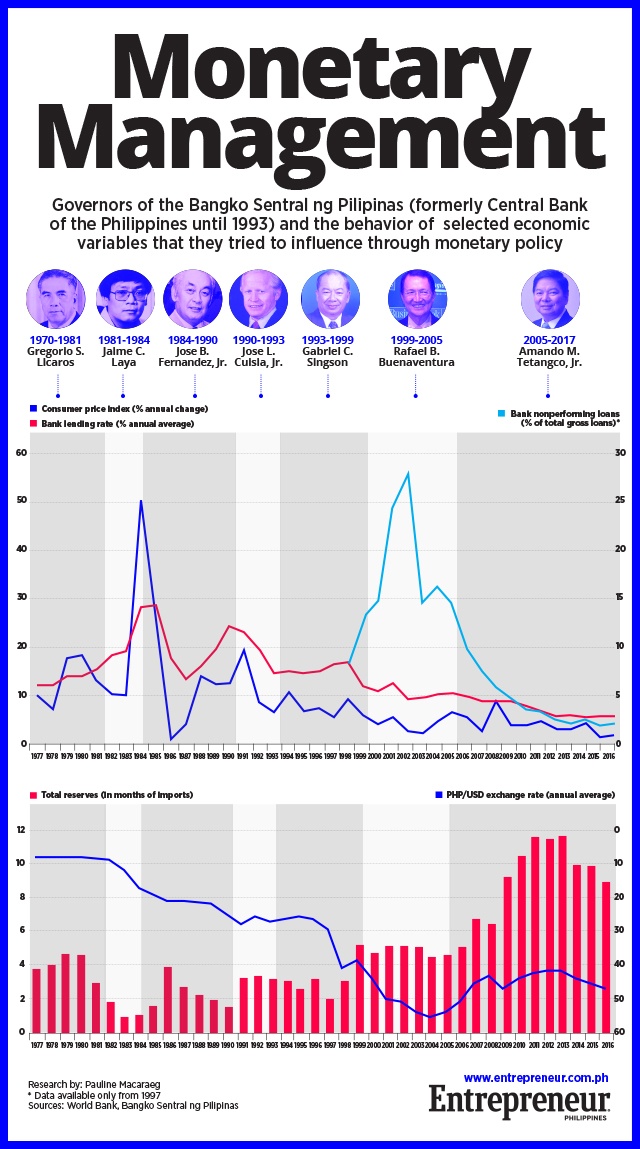 Investors' reaction was generally favorable after Philippine President Rodrigo R. Duterte named Nestor Espenilla Jr. the new governor of the Bangko Sentral ng Pilipinas on May 8. Share prices opened higher the next day on news of his appointment though the Philippine Stock Exchange (PSE) composite index closed lower at the end of the trading day.
ADVERTISEMENT - CONTINUE READING BELOW
The market reaction was understandable. The new BSP governor is generally seen as somebody who embodies a continuity in the policy thrusts of Amando Tetangco Jr., the widely respected incumbent central bank chief who is stepping down in July from the post he held since 2005. Espenilla, 58, is currently the deputy governor of the BSP's Supervision and Examination Sector, which oversees the supervision of banks and other non-bank financial institutions.
Carlos Dominguez, the secretary of the Department of Finance, has characterized the appointment of the new BSP chief as the "most important economic decision (Duterte) will ever make".
The infographic on this page shows why. Central banks typically try to promote economic stability and growth by using monetary policy to keep consumer price inflation low. As much as possible, they also aim to influence interest rates and the currency exchange rate to prevent wild fluctuations that could hurt investor confidence and economic growth. However, some central bank governors succeeded more than others.
ADVERTISEMENT - CONTINUE READING BELOW
*****
Pauline Macaraeg is Entrepreneur PH's data journalist. Follow her on Twitter @paulinemacaraeg