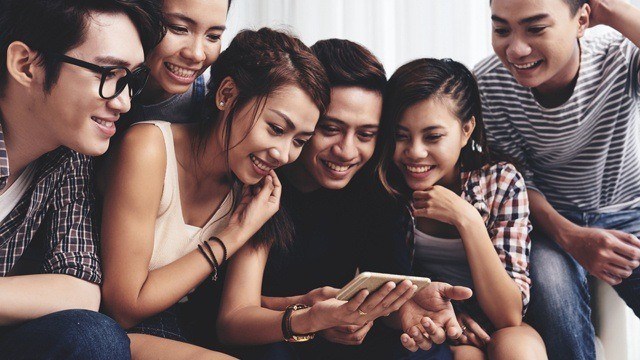 If you're not convinced yet, 2016 made it clear that technology grows in an exponential rate. Things that seemed to exist only in science fiction books or movies are now accessible to the masses. Today, even in a country that has slow internet connection like the Philippines, almost everyone is connected and living a vibrant life in the digital space. 
ADVERTISEMENT - CONTINUE READING BELOW
Many of the tech trends that took off in 2016 had to do with the type of gadgets people are using and the new platforms they are embracing with open arms. Will these trends continue in 2017? What else is in store for us as far as tech trends are concerned this year?
Mobile First
According to the 2016 Consumer Barometer report, smartphone penetration in the country is around 61 percent, with only 39 percent of the population owning computers. For Gail Tan, Google Philippines' Head of Communications and Public Affairs, this clearly shows that we are fast becoming a mobile-first country. And in some instances, we're even a mobile-only community with some households having only a smartphone to connect online and no laptop or desktop, she said.
"Consumers are aggressively adopting smartphones and that is underpinning the fast growth of the Philippines. Filipinos don't go online, they already live online, and more and more, their online presence is through their smartphones," she added.
ADVERTISEMENT - CONTINUE READING BELOW
On Facebook alone, 92 percent of Filipino users access the platform on their mobile devices. They also spend an average of two hours and 20 minutes every day on their smartphones.
Tan claimed that Filipinos check their phones more than 150 times in a day. And it's not just for messaging or entertainment. While they engage in conversations online, they also do a lot of searches for things they are interested in, to find out more about food, restaurants, movies, news and products, she said.
Brands and businesses should be aware that it would be advantageous for them to create content for mobile as well as be more visible in the digital space.
Video
Video was also a big thing in 2016. Not only did Facebook video auto play, but Facebook Live also became a hit. Video streaming, 360 videos and virtual reality were also heavily consumed.
Tan said that YouTube-watching hours in the country has grown by 50 percent over the year.
ADVERTISEMENT - CONTINUE READING BELOW
"We saw other social networks and platforms release their own versions of video streaming, and we saw events of national significance utilizing the technology to reach Filipinos better. Some content creators also started to experiment with 360 videos for that VR effect," she said.
Brands also become a part of consumers' lives through the relevant content they push, which consumers often gladly share with their social media circles.
This is a trend Tan believes will continue in 2017.
"The use of VR and 360 will be more common as Filipino content creators gain expertise and confidence in the area," she said.
In fact, global advertising agency Ogilvy foresees a "video-first" world. "For the content-snacking generation, video is now their starter, main, and dessert," it stated in its Key Digital Trends for 2017 report.
Social
Brands also went big on social last year, exploring multiple channels and its features to tap various customer segments. Social media is bigger than ever especially after telcos provided free access to acquire and/or retain more of their subscribers. 
ADVERTISEMENT - CONTINUE READING BELOW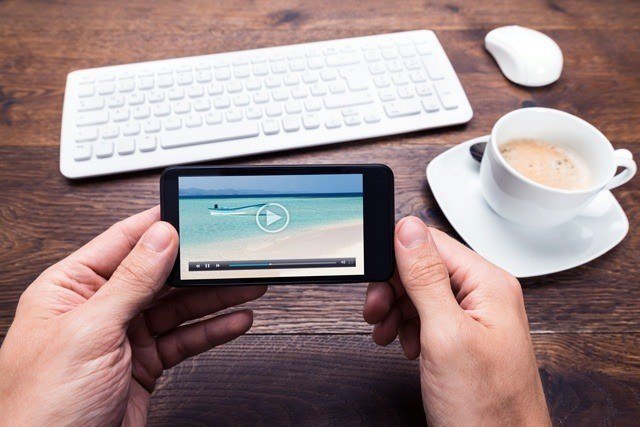 Instant messaging, chat bots, artificial intelligence
It won't be surprising if there will be richer instant messaging apps that integrates communication and lifestyle more seamlessly in 2017 and the coming years.
According to Nadia Tan, Facebook's Head of Small and Medium Businesses for Southeast Asia, Southeast Asians are spending more and more time communicating via messaging, whether it's with friends, family, colleagues and more increasingly, businesses. The days of calling a store to check if they have a pair of shoes you like or phoning a restaurant for a reservation are limited, she said.
ADVERTISEMENT - CONTINUE READING BELOW
"You only need to glance at the stats to realize that messaging on mobile with friends and businesses is now the norm. Because of this strong messaging growth, we are seeing a new way of doing business emerge like "conversational commerce" where people directly communicate with businesses through messaging apps," Nadia Tan added.
For businesses, this means using artificial intelligence and chat bots to communicate with more customers. 
At Google, Gail Tan said that their CEO has also stressed the extraordinary opportunities to solve many of our everyday problems through machine learning. She expects it to "gain momentum as an everyday element in Filipinos' lives."
In its 2017 forecast report, Ogilvy also stated that there will be a "chatbot gold rush" with one billion people active in Facebook Messenger and another one billion in WhatsApp. It said that 80 percent of marketing leaders are planning chatbot and artificial intelligence solutions by 2020. 
E-Commerce and Performance-Based Marketing
ADVERTISEMENT - CONTINUE READING BELOW
Facebook's Shop section recently rolled out across Southeast Asia, offering businesses a one-stop shop to attract customers and communicate with them. This has simplified the purchasing journey for customers, making it easier for them to discover products without having to visit multiple sites, Nadia Tan said.
"More brands will be bringing their brick-and-mortar online," she said. "The question is if they want to do it as a standalone or included in a marketplace/online retail store."
Gail Tan also foresees that e-commerce will eventually drive the majority of online revenue growth.
According to a Temasek report commissioned by Google, as smartphones become more affordable and people get used to shopping online, the number of shoppers will grow five times in about 10 years.
And in reaching their customers, brands will be more attuned with performance-based marketing, or the practice of paying marketers (such as websites or other digital platforms) on the basis of measurable results. 
ADVERTISEMENT - CONTINUE READING BELOW
To drive online purchases in Southeast Asia, Nadia Tan also suggested online retailers embrace conversational commerce and make their online shopping experience personal and user-friendly.
Games and Rich Content
Online games account for a majority of hours spent online in 2016, according to Google's Tan. 
"In our Top 10 trending search terms, slither.io placed number two, even beating the hugely popular Pokémon Go that took the world by storm, which only landed at number three," she said.
This trend may also continue, as long as companies and developers take advantage of immersive platforms.
In advertising, Gail Tan foresees more brands stepping up their game as they conquer the digital ad space with their creative and authentic stories with a deeper insight on what consumers need, are looking for, or are passionate about.
"Advertisers understand that consumers have the power to skip ads, so we expect more ads that are truly "unskippable" and sustain, not just capture, the consumer's attention. Hence, conversations between brand and consumer will be real-time, dialogues are richer and response rate will be quicker."
ADVERTISEMENT - CONTINUE READING BELOW
*****
Nicai de Guzman is the marketing head of Rising Tide, a technology solutions company. She is also the Manila bureau manager of Probe Media Foundation's Mulat Pinoy-Kabataan News Network and a regular contributor for SPOT.ph. Follow her on Twitter, @nicaideguzman, and LinkedIn, https://www.linkedin.com/in/nicaideguzman