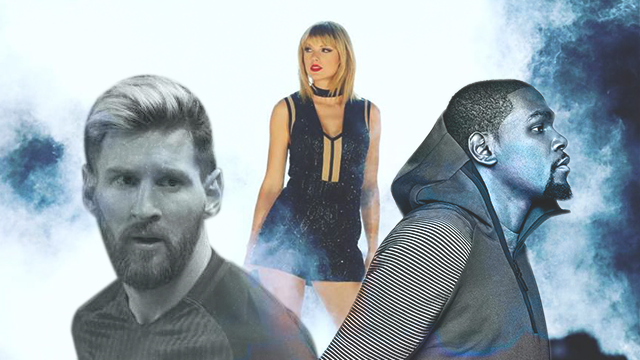 Youth is truly one of the factors for a celebrity to reign supreme. But youth appears to play even a greater role in the stature of athletes, which was reflected on the latest list of the world's highest-paid celebrities under 30, as a third on the list came from the world of sports.
ADVERTISEMENT - CONTINUE READING BELOW
The 29-year-old football superstar Lionel Messi led the athletes on the list made by Forbes with US$ 81 million worth of paycheck, ranking third overall.
Still, it's popstar Taylor Swift that reigned over everyone listed, after raking in US$ 170 million from June 2014 to June 2015.
Forbes rounded the 30 twenty-something celebrities that banked over $28.5 million from June 1, 2015 to June 1, 2016. Collectively, these bankable celebrities raked in approximately US$ 1.5 billion in a year, before taxes and fees, Forbes wrote.
Here are the rest of the list's top 10: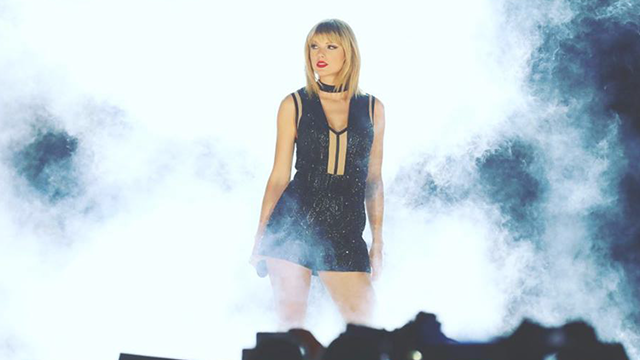 ADVERTISEMENT - CONTINUE READING BELOW
1. Taylor Swift (US$ 170 million)
Age: 26
Aside from having one of the best-selling albums in 2015, Swift also amassed at least US$ 200 million worth of sales for her 1989 world tour. She's also the top endorser for Diet Coke, Apple Music and Keds.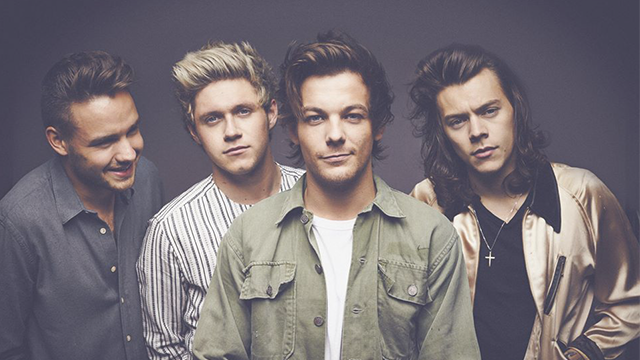 2. One Direction (US$ 110 million)
ADVERTISEMENT - CONTINUE READING BELOW
The former top-paid celebrities, One Direction dropped a rank lower than last year's but still earned more than a hundred million dollars, thanks to their world tour. The group made up of Niall Horan (23), Liam Payne (23), Harry Styles (22) and Louis Tomlinson (24) is currently in hiatus.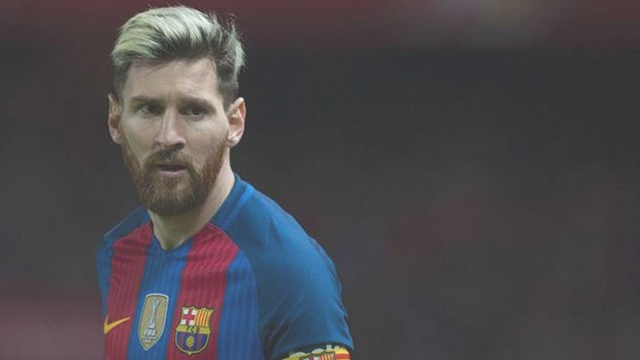 ADVERTISEMENT - CONTINUE READING BELOW
3. Lionel Messi (US$ 81.5 million)
Age: 29
The Argentine footballer and second highest-paid athlete in the world has more than his Barcelona team to thank for his fat paycheck. The four-time Ballon d'Or winner has multiple endorsements under Adidas, Gatorade and Turkish Airlines, to name a few. However, he was recently sentenced to 21 months in prison for tax evasion and has since appealed for the decision. The case remains pending.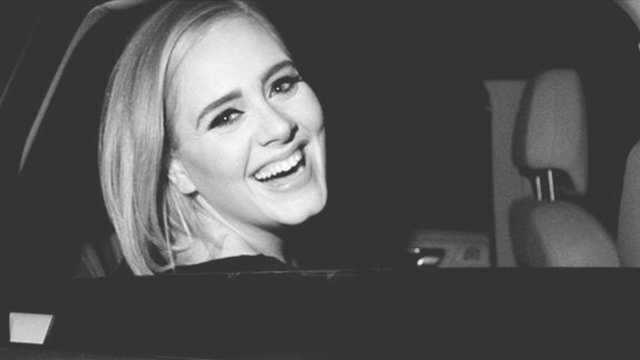 ADVERTISEMENT - CONTINUE READING BELOW
4. Adele (US$ 80.5 million)
Age: 28
The British hit-maker is remarkably the only musician on the list who has made more than half of her money from music, Forbes noted. Her album, 25, sold more than 3.3 million copies on its first week of release alone, and she has since staged arena shows.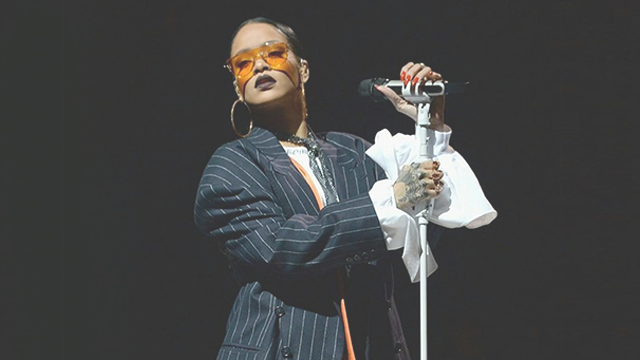 ADVERTISEMENT - CONTINUE READING BELOW
5. Rihanna (US$ 75 million)
Age: 28
The pop singer recently tied Elvis Presley's record of 21 top-five singles, after her song with Calvin Harris, "This is What You Came For" ranked third in the Billboard Hot 100. She also came out with her seventh studio album in March, on top of a world tour. The Barbados native also has endorsement deals with Dior, Puma, Samsung and Stance.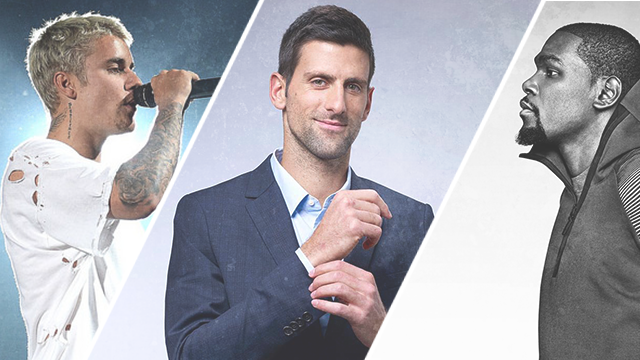 ADVERTISEMENT - CONTINUE READING BELOW
6. Justin Bieber (US$ 56 million)
Age: 22
The youngest celebrity on the list, Bieber figured in with his comeback album Purpose, which cashed him millions with a concert tour and merchandise deals to boot.
6. Novak Djokovic (US$ 56 million)
Age: 29
Also on sixth place is former world number one tennis player, Novak Djokovic. The Slovenian athlete currently has 12 Grand Slam titles, 11 of which were earned in the last five years. Some of his endorsements include Uniqlo, Adidas and Peugot.
6. Kevin Durant (US$ 56 million)
Age: 28
Similarly in sixth place is NBA star Kevin Durant. He is averaging 27.4 points per game, one of the highest in the league. In 2014, Nike signed him to a US$ 300-million endorsement deal for the next 10 years.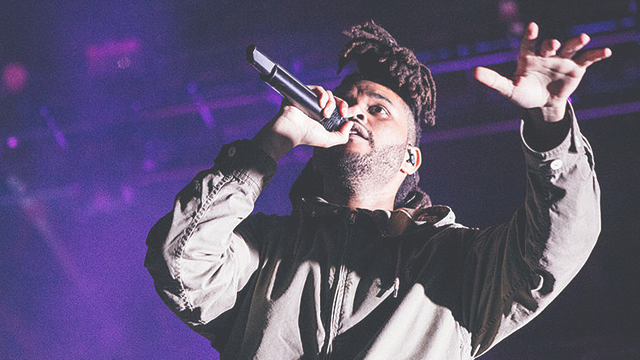 ADVERTISEMENT - CONTINUE READING BELOW
7. The Weeknd (US$ 55 million)
Age: 26
The newcomer on the list is Grammy-award winner The Weeknd as it topped the album charts in 2015 with a sold-out world tour.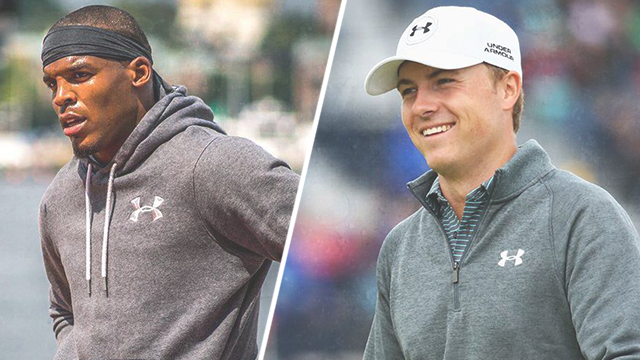 8. Cam Newton (US$ 53 million)
Age: 27
On top of his five-year contract with Carolina Panthers worth US$ 103.8 million, the NFL MVP also has an endorsement deal with Under Armour and an apparel line with retail brand Newton.
ADVERTISEMENT - CONTINUE READING BELOW
8. Jordan Spieth (US$ 53 million)
Age: 23
One of the youngest on the list is one of golf's rising stars, Jordan Spieth. He became the youngest US Open Champion last year, earning him endorsement deals with various brands including Under Armour and Coca-Cola.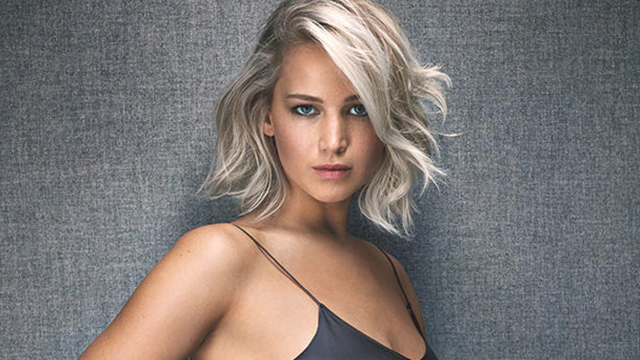 ADVERTISEMENT - CONTINUE READING BELOW
9. Jennifer Lawrence (US$ 46 million)
Age: 26 
The list also includes 26-year-old actress Jennifer Lawrence—the sole individual that represented Hollywood—after earning US$ 46 million in the past year. Her paycheck was largely driven by the huge box office success of the final Hunger Games film.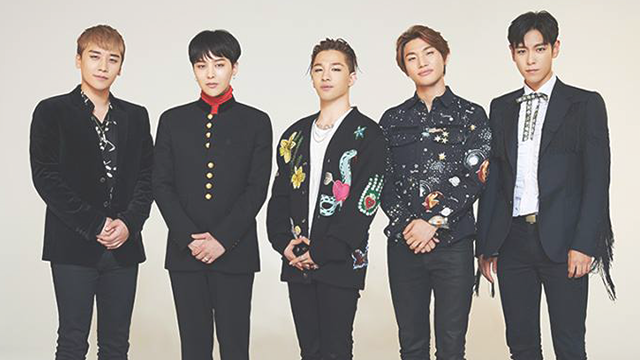 ADVERTISEMENT - CONTINUE READING BELOW
10. Bigbang (US$ 44 million)
Korean boy band Bigbang also made it to the list for earning US$ 44 million, remarkably more than what American pop band Maroon 5 earned on the same period at US $33.5 million. Kwon "G-Dragon" Jiyong (27), Choi "T.O.P" Seung-hyun (29), Dong (Taeyang) Young-bae (28) and Kang Dae-sung (27) are the only Asians and the only Korean act who has ever made it on the list.
Forbes noted again the jarring gender gap that spans across the entertainment industry, as there are only four women included on the list. "Nearly 90 percent of these top-earning celebrities under 30 are men, slightly higher than the Celeb 100's depressing 85 percent," Forbes wrote.
Still, the list celebrates the "broader makeup" of its topnotchers, as 37 percent of them are, at least, non-American.
 *****
Elyssa Christine Lopez is Entrepreneur.com.ph's staff writer. Follow her on Twitter @elyssalopz.