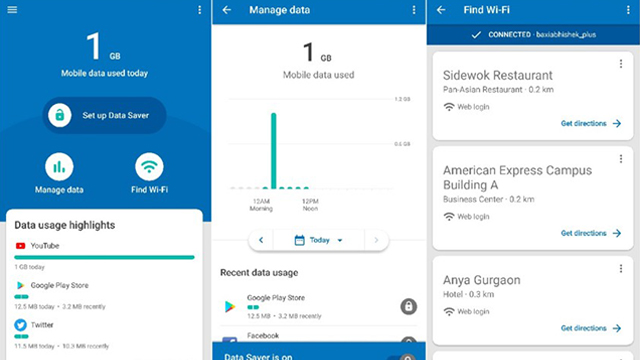 For entrepreneurs, having a steady internet connection is essential to their daily grind. Using mobile data is common but some may encounter issues such as not knowing how much data is being used in a day or which apps are consuming more data compared to others.
Some business owners may even have the challenge of taking into account whether their workers are using their allocated mobile data efficiently, especially if their employees are using company phones or lines. Google has found a solution for this, which it hopes will  greatly benefit the next billion users (NBU) from countries like the Philippines. Their answer is Datally, a smart and simple Android app that helps smartphone users understand, control and save mobile data.
ADVERTISEMENT - CONTINUE READING BELOW
Datally only consumes 6MB of storage space and works on all smartphones running Android 5.0 (Lollipop) and higher. Datally is already available on the Google Play store globally.
For Ken Lingan, country manager of Google Philippines, the next generation of people who will go online will definitely come from emerging countries, which they call the NBU.
"These countries come from different regions all over the world but what is also amazing is that a lot of these countries have similar fundamentals especially with the way they engage the internet," he said during the launch of Datally in the Google Philippines office.
Brian Hendricks, product manager for Datally, said that they chose the Philippines as a test market because Filipinos are very open and engaged.
Aside from being a priority country for NBU, Google also has strong partnerships with the local telcos.
Understand and save your data
The Data Saver functionality of Datally helps smartphone users understand where their data is going. Mobile data being an abstract thing, Datally helps users figure out which apps are consuming more data, especially if these apps are running in the background for updating content and information.
ADVERTISEMENT - CONTINUE READING BELOW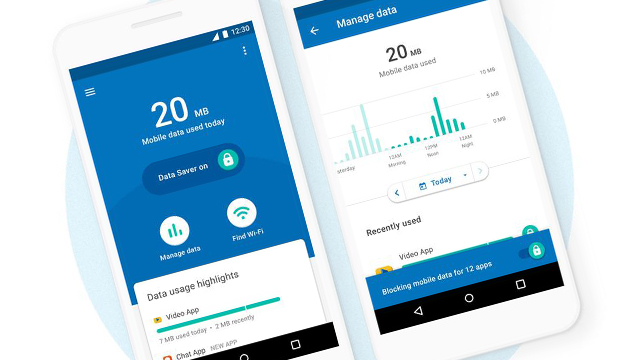 People who have tested the app saved up to 30 percent of mobile data, depending on the way they used Datally. One of these people is James Makiramdam, a college student. He started using a beta version of Datally in February 2017 and, since then, he has learned that some apps consume more data than others.
ADVERTISEMENT - CONTINUE READING BELOW
"Before Datally, I just keep using data without knowing where they are being used. Now that I know, I can control my usage of social networking sites which uses a lot of data. I can allot data to more important sites such as Search or Gmail," Makiramdam said.
Another interesting thing users can do with Datally is control the usage of data on an app-by-app basis so that data only goes to apps users may want to prioritize. This is the favorite feature of Eden Rose Artuz, a registered master plumber. She's been testing Datally since November 2016. She said the app has been helpful for research and communicating with her colleagues and clients.
"If you have limited data, you can choose certain apps so you can use the best of your data," she said.
Track your usage and be alerted
Another feature of Datally is the Data Saver bubble which will appear in the phone screen. It acts like a speedometer for mobile data.
ADVERTISEMENT - CONTINUE READING BELOW
Whenever data is consumed, the bubble will show the current usage of data, updated in real time. With several taps, users can easily choose to block an app's data if they are using too much of it.
Besides alerting users when apps start consuming a lot of data, Datally also allows them to see how much data they've used on a daily, weekly and monthly basis.
For students like Alexa Dimayuga, Datally user since February 2017, this is important since she can only allot Php70 to Php80 weekly for her mobile data. Before Datally, she usually consumes this within three days but since she started using the app, she never had to load up twice just to get through the week.
"So now I've been introduced to this data saving app, I understand that I use too much so I get to control it," Dimayuga said.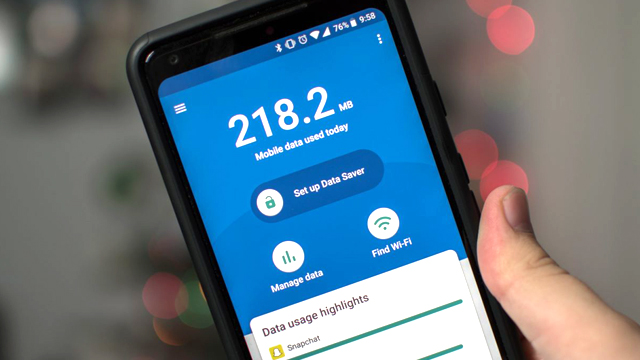 ADVERTISEMENT - CONTINUE READING BELOW
Over time, Datally can also learn a user's usage patterns and offer more recommendations to save data.
According to Hendricks, the main difference of Datally with any phone's internal saving data feature is that users can personalize managing of data, including which apps they want to block and which apps can consume data.
Find and connect to nearby public Wi-Fi hotspots
Another unique feature of Datally is that it can show nearby public Wi-Fis. If you would like to conserve mobile data and would rather just connect to a public Wi-Fi hotspot, the app will show available options. Wi-Fi connections that may not be nearby will also be shown, together with directions going to the place. Of course, it won't show the passwords to locked connections and it will not readily show personal hotspots unless it was recommended or added to the app.
Finding a quality connection can be a challenge, which is why the Wi-Fi finder also has a ratings feature. Aside from seeing a list of connections, you can also see their ratings, from one star to five stars.
ADVERTISEMENT - CONTINUE READING BELOW
When you move around a lot, this feature will also alert you if there are new connections around the area.
Gabby Roxas, country marketing manager, said that many Filipinos have a certain fear of overusing their data, which hinders them from fully experiencing the internet.
"Once they know how much load or balance they have left, chances are, they will restrict their data use. Ultimately there is a feeling of bitin or there is never enough. That's one of the fears we have to address kasi sayang there is so much they can get from the internet," Roxas said. 
*****
Nicai is the marketing head of Rising Tide, a technology solutions company. She is also the Manila Bureau Manager of Probe Media Foundation's Mulat Pinoy-Kabataan News Network and a regular contributor for SPOT.ph. Follow her on Twitter, @nicaideguzman, and LinkedIn, https://www.linkedin.com/in/nicaideguzman