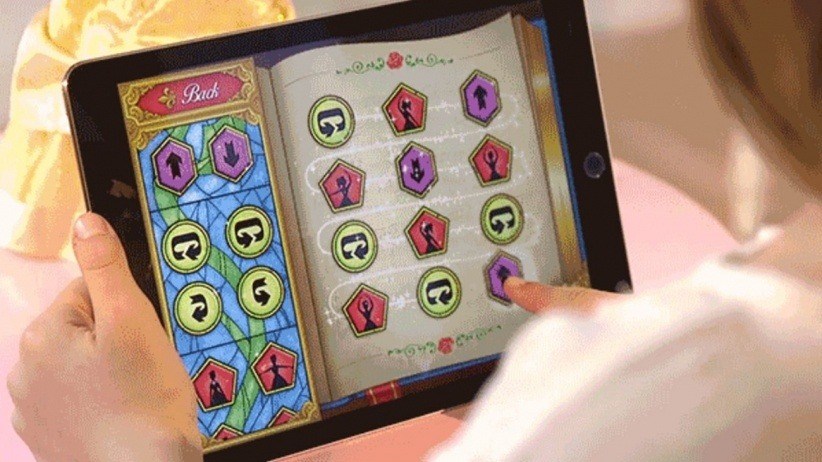 This year, Belle of Beauty and the Beast will go where no Disney Princess has gone before.
Ahead of this year's Toy Fair, Hasbro announced yesterday that its new Belle doll won't just have the character's brown hair and signature yellow gown. She'll dance and sing, powered by commands children make with a special programming app, teaching kids to code while they play.
ADVERTISEMENT - CONTINUE READING BELOW
It's a fitting choice. Belle was always the bookish Disney princess, known for her love of reading and drawn to the Beast, in part, for his passion for learning. (He was one of very few characters in the film -- outside of Belle's father -- to encourage her). The forthcoming live-action film will take this one step further, positioning Belle as a scientist.
ADVERTISEMENT - CONTINUE READING BELOW
The app features a simple mode in which younger children can "connect the dots" to give commands, while a "block coding mode" lets older kids drag and drop steps and sequences to create a special dance routine. The doll is battery powered and connects to mobile devices via a wireless Bluetooth connection, allowing Belle to perform her classic spins untethered by cables, Gizmodo reported yesterday.


The $120 doll will be available in the fall and can speak 100 phrases as well as sing songs from the original animated musical.
*****
Copyright © 2017 Entrepreneur Media, Inc. All rights reserved.
This article originally appeared on Entrepreneur.com. Minor edits have been done by the Entrepreneur.com.ph editors.