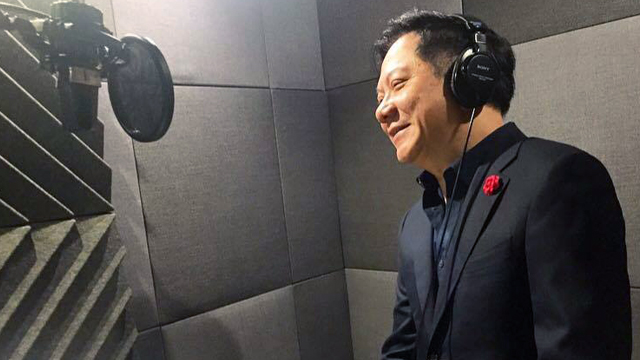 Carolers are a staple of the Holiday season, but how often do you hear a billionaire belting out Christmas tunes?
Megaworld Corp. Chairman and President Andrew Tan traded the boardroom for the recording studio this Christmas with the release of Carols, a 13-song album of traditional Christmas songs. The 65-year old tycoon, No. 9 in Forbes magazine's list of richest Filipinos in September 2017 with a net worth of $2.5 billion, can be heard crooning the classic "When A Child is Born," popularized by Johnny Mathis and Jose Mari Chan, in the record.
ADVERTISEMENT - CONTINUE READING BELOW
"The idea came about in 2016 when my team was thinking of coming up with a unique gift for our partners and friends," said Martin Paz, chief integrated marketing officer of Resorts World Manila (RWM). "What we wanted to do was to accompany them during the Christmas rush when Metro Manila traffic is at its worst. We may not be there physically on their cars, but at least we can be there in spirit as they listen to the music that we specially sung and recorded for them. So stemming from the success of last year's Christmas album entitled Himig Pasko, this year, other departments joined in on the idea to spread the holiday cheer to all our partners with the new Christmas album, dubbed, 'Carols.'"
Tan is a major owner of Resorts World Manila, the first of four integrated casino resorts now operating in Metro Manila. His holding companies Alliance Global Inc. and Adams Properties Inc. are the beneficial owners of 61.4 percent  of Travellers International, which operates ResortsWorld Manila.
ADVERTISEMENT - CONTINUE READING BELOW
Tan's eldest son Kevin, who is first vice president of Alliance Global, also sings in the album, tackling the John Lennon original "Happy Christmas."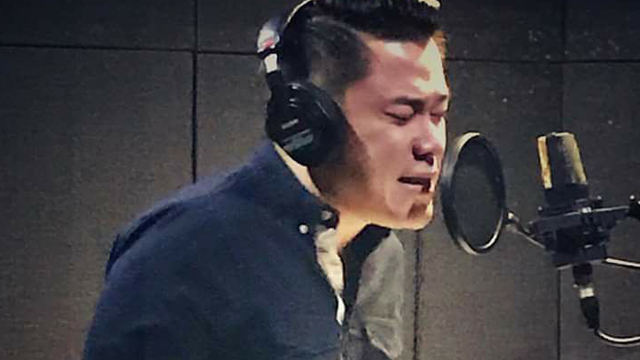 "Most of those who participated were really excited about the idea, as they knew how successful the IM Christmas album was last year," Paz said. "Mr. Kevin Tan said yes right away when we told him about this project and so did Dr. Andrew L. Tan. They were both very excited. Still some were a bit surprised and in disbelief that they will be recording a song for the album."
ADVERTISEMENT - CONTINUE READING BELOW
Others in the album include RWM President Kingson Sian with "Sana Ngayong Pasko," a duet with folk singer songwriter Noel Cabangon, Chef Cyrille Soenen with "Vive Le Vent" ("Jingle Bells") and Paz himself with "It's the Most Wonderful Time of the Year."
The record also includes duets of some of the RWM staff with professional singers. Marriott Hotel Manila communications director Michelle Garcia opens the album with Jake Zyrus with the song "Santa Claus is Coming to Town;" Ana Chua, sponsorships director, and Kathy Mercado, VP for hotel sales and marketing, sing "Christmas Bonus," with Mitoy Yonting and Aegis; and Rusky Fernandez, assistant director for business development sings "Rockin' Around the Christmas Tree" with balladeer Richard Reynoso.
The album, however, is not available online and is not intended for commercial distribution.
"Basically, it was a project that we did for our partners to somehow spread the holiday cheer, maybe something they could listen to while stuck on traffic, or something that can lift their spirits during this holiday season," Paz said. "No matter how they react to it, "Carols" was done to make this year's Christmas a whole lot merrier for ourselves, our partners and anyone who can give it a listen. It's a different kind of pangangaroling in the style of RWM."
ADVERTISEMENT - CONTINUE READING BELOW
Listen to Tan's version of "When A Child is Born" here:
*****
Paul John Caña is managing editor of Entrepeneur Philippines