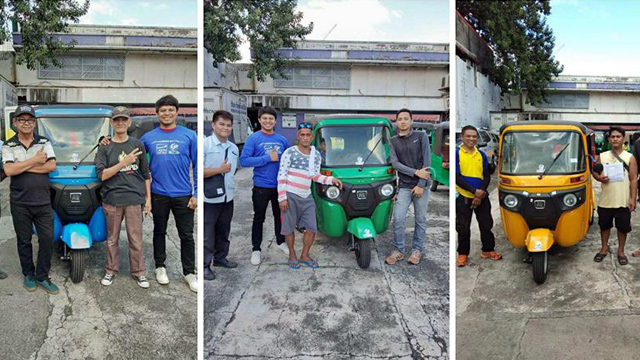 The technology itroduced by Japanese startup Global Mobility Service (GMS) would allow more tricycle drivers to borrow money to finance their vehicles
In 1997, Monte de Piedad, then a 146-year-old bank owned by the Catholic Archdiocese of Manila that survived revolutions, world wars and foreign occupations, shut down to avert a bank run. When it reopened weeks later, it had a new owner, Keppel, a Singaporean conglomerate. Keppel infused fresh capital to pay back irate depositors whose funds were used in a business venture that lost tons of money.
At the heart of the Church-owned bank's troubles was a scheme to lend to tricycle drivers to help them buy their own motorcycles so they don't have to pay hefty rents to tricycle owners.
After initially making money—the bank even declared huge dividends two years into the program—Monte de Piedad's tricycle loan portfolio reached a staggering Php2.5 billion. Shortly afterwards, a bulk of the loans turned sour and became virtually uncollectible. That set the stage for a series of unfortunate events that led to the bank's closure and takeover by a Singapore company.
ADVERTISEMENT - CONTINUE READING BELOW
Since then, Philippine banks had steered clear of tricycle loans, leaving tricycle drivers wanting to buy their own motorcycles no option but to borrow from dealers and informal lenders or even loan sharks that charged interest of at least 20 percent a month.
Many of the tricycle drivers are part of the 86 percent of Philippine households that are "unbanked" or do not have regular access to financial services. Since these individuals do not have bank deposit accounts, they lack a credit footprint. Financial institutions look for a healthy credit score when approving loans to ensure that these loans will be paid on time.
Thanks to Global Mobility Service (GMS), a Japanese startup that launched operations in the Philippines in 2014, there's a chance financial institutions may scale up lending to tricycle drivers again.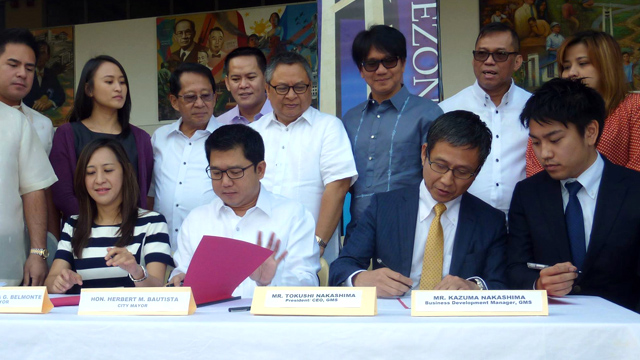 Quezon City Mayor Herbert Bautista and representatives from GMS during the agreement signing for the pilot testing of the full scale E-tricycle service operation using technology developed by the Japanese startup
ADVERTISEMENT - CONTINUE READING BELOW
GMS developed an internet of things (IoT) device that allows it to remotely shut down a motor vehicle. It believes the device can be used by lenders to ensure borrowers repay loans on time.
"If [the drivers] don't make the payment on time, the vehicle will be deactivated," explained Kazumasa Nakashima, chief operating officer of GMS Philippines. "It's like a cellphone. If you don't pay Smart or Globe, you can't call or text. The same thing will happen with the vehicle if they install [our device]."
He spoke at the ASEAN-Japan Fair sponsored by the Japan International Cooperation Agency (JICA) in November 2017 in time for the Association of Southeast Asian Nations Summit in Manila.
That device is called the Mobility-Cloud Connecting System or MCCS, which functions as a "remote control" that can restrict a vehicle from moving as well as a real-time data collector that can track location and other operational data from the unit. Installing vehicles with an MCCS device gives lending institutions a secure way to ensure loan repayments.
"There is a financing partner with us that previously rejected some customers [when they applied for loans], but they started to be more open because of the security of [the device]," shared Nakashima.
More importantly, it allows unbanked drivers to apply for an auto or motorcycle loan even if they don't have a credit score. Users of the MCCS device can customize how often they pay for their loans, and partnering with GMS allows them to pay through non-bank means such as Bayad Centers, 7-Eleven branches and Smart Padala stores.
ADVERTISEMENT - CONTINUE READING BELOW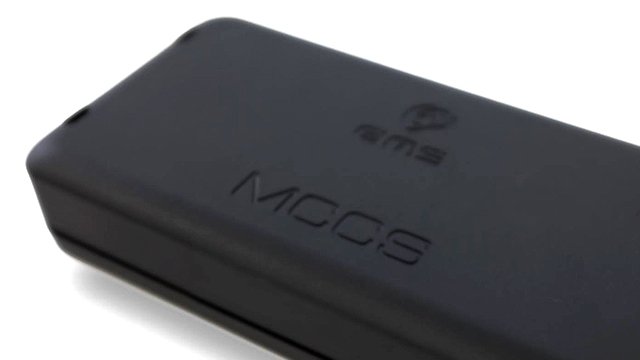 The Mobility-Cloud Connecting System (MCCS) functions as a "remote control" that can restrict a vehicle from moving as well as collect real-time data and track the vehicle location and other operational data
GMS has currently installed the MCCS device in over 1,000 vehicles, most of which are tricycles provided by local government units (LGUs) such as Makati, Pasay and Quezon City to qualified borrowers. According to Nakashima, use of the MCCS has reduced the rate of non-performing loans to one to two percent among tricycle drivers and operators compared to around 20 percent before.
"That's why this is very beneficial for the financing company," said Nakashima.
The promise of less non-performing loans has attracted major financial institutions to partner up with GMS. It has already forged a partnership with BPI Direct BanKo, the microfinance arm of the Bank of the Philippine Islands (BPI). Nakashima revealed that the company is also in talks with partnering with the leasing subsidiaries of two other major banks.
ADVERTISEMENT - CONTINUE READING BELOW
GMS' innovative technology and business model has also caught the attention of various Japanese investors. Its Series B funding round included big-name Japanese companies such as Dentsu, Sumitomo and Softbank. Nakashima said that the company currently has around one billion yen (Php463 million) in capital.
GMS is expanding their business in both scope and variety of services. It is in talks with several LGUs to tap into their respective tricycle operators and drivers' associations, while it is rolling out the product in Indonesia and Cambodia. The company has also installed the MCCS device in some cars, seeing a large opportunity in working with bigger auto loans.
*****
Lorenzo Kyle Subido is a staff writer in Entrepreneur PH