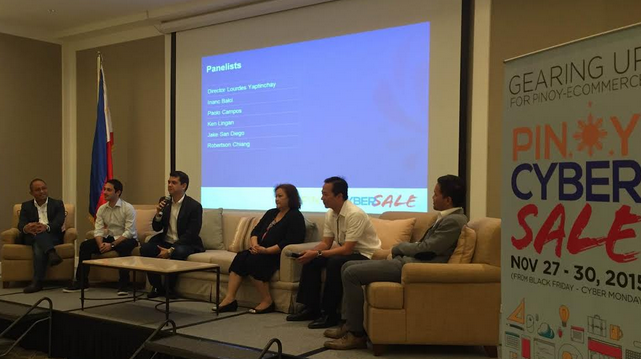 "Filipinos don't [just] go online, we live online," Google Philippines Head Ken Lingan said during the recent Pinoy E-commerce forum held at Makati City.
With an estimated 44 million Filipinos who are regular Internet users, such a statement comes as no surprise. According to a study conducted by Google, local online users check their smartphones up 150 times a day; with two-thirds of those admitting to bringing their devices to bed.
ADVERTISEMENT - CONTINUE READING BELOW
Lingan said the figures are propelled by three factors: the increasing number of the middle class, greater accessibility of data, and affordability of smartphones all of which create a mobile-first environment for online users today.
"It's a totally different environment now. The next million of Filipinos will first engage in the Internet using a mobile phone. It's a total paradigm shift and not every company gets it," he added.
The mobile-first movement sets an opportunity for entrepreneurs to cater to more than 40 million potential customers. Lingan shared three tips that would enable micro, small, and medium enterprises (MSMEs) to capitalize on the trend:
1. Be online.
It's 2015 and creating a Website is no rocket science anymore. Having an online presence should be one of the priorities of emerging businesses. In 2011, MSMEs in the Philippines tallied to more than 800,000. Out of those,  only a mere 1% have a Website, while 10% have social media handles.
ADVERTISEMENT - CONTINUE READING BELOW
"You have to ask: Are you present when people are searching for you? Not having an online presence is saying 'no' to more than 40 million customers," Lingan said.  
Google also recently introduced the concept of micro-moments, or instances when people are compelled to go online, which includes 'I want go and I want to do' moments.
These are occasions when users search for the nearest restaurant to try in the neighborhood, or read the latest reviews of a certain product.
"Filipinos are becoming savvier shoppers and businesses have to be ready for it," Lingad reiterated.
2. Be mobile friendly.
While most Internet users today first accessed the World Wide Web through a desktop PC, the young generation is expected to use smart phones.
"Becoming mobile-friendly means being competitive enough to cater to the needs of consumers," Lingan said.
Most Websites, for instance, have too small texts when accessed through mobile, when it's one of the foremost, if not the most commonly used device today.
ADVERTISEMENT - CONTINUE READING BELOW
3. Measure and iterate.
Trust the data. Some online tools, like Google Analytics,  enable entrepreneurs to measure Website hits and statistics. This, in turn, helps businesses to study customer satisfaction and feedback.
Business owners can now learn where most of their hits and customers come from and what those people want, all in a matter of seconds.
E-commerce is relatively young in the Philippines, and it is a good time for budding and young entrepreneurs to jump into the trend and learn the basics. The forerunners of e-commerce in the Philippines are setting higher goals, which have become apparent when they recently launched the Pinoy Cyber Sale, which started last November 28 and will last until November 30.
Zalora, Lazada, and Ensogo are just some of the participating online Web stores hoping to attract new customers and patrons for online shopping in the country with discounted offers on selected products.
The collaboration hopes to showcase the potential power of online shopping in the Philippines as these sites are expected to increase their respective monthly sales by about 50% after the event.    
ADVERTISEMENT - CONTINUE READING BELOW