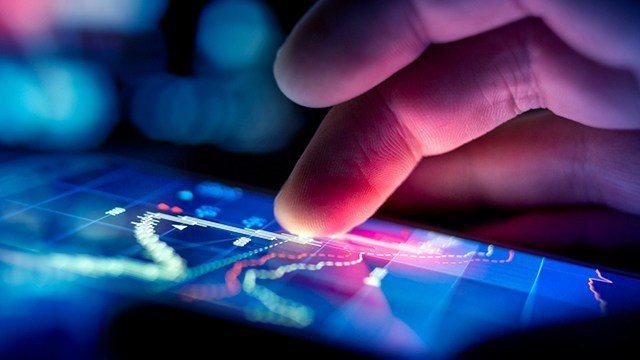 "Mobile is possibly the most disruptive piece of technology in history. It's changing our world and our lives," said Digs Dimagiba, the country director of Facebook Philippines, in the industry event Mobile Moves Business held last January 26.
With a recent report showing that Filipinos spend the most time on social media globally, Dimagiba added that 93 percent of Filipino Facebook users access the social media platform through mobile and more than 30 million Filipinos access Facebook on mobile daily.
ADVERTISEMENT - CONTINUE READING BELOW
In a room full of marketers and business leaders, several representatives from Facebook as well as from large brands in the Philippines talked about the importance of mobile in the consumer landscape and how their businesses have pivoted to meet the demands of a mobile-first market like the Philippines. The event also highlighted the importance of a digital presence in building a brand, showing the influence of online interactions to consumer behavior.
Here are three key points from the event on how mobile has changed the business landscape and what businesses can do about it: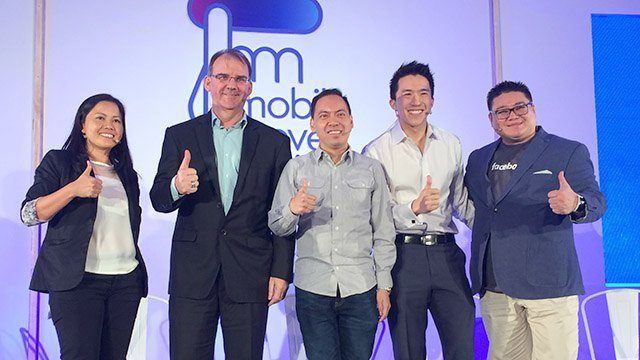 ADVERTISEMENT - CONTINUE READING BELOW
The Facebook-led Mobile Moves Business event highlighted the large influence of mobile in the consumer landscape
1. Mobile has influenced shopping habits — both online and in-store
The country's e-commerce market has grown considerably since Inanc Balci set up Lazada's Philippine operations in 2012. But the Lazada CEO declared that his company was no longer an e-commerce company but an "m-commerce" company — "m" standing for mobile.
"More than 60 percent of our sales in the Philippines are driven by mobile," said Balci, adding that consumers who shop in Lazada via mobile spend more time on the platform than those who shop on their desktops. Balci also revealed that in pivoting the company to becoming primarily mobile, Lazada incentivized customers who were accessing the website via mobile by giving them exclusive deals and sales.
Mobile's influence over shopping doesn't stop in the digital realm. Dimagiba revealed that 49 percent of purchases in physical stores are influenced by digital interactions, with 57 percent of those interactions being on mobile. Additionally, 42 percent of consumers search for information in their smartphones while shopping in-store. All in all, 45 percent of all shopping journeys — from searching for a product to purchasing it — contain a mobile action.
ADVERTISEMENT - CONTINUE READING BELOW
"We are on the cusp of becoming a mobile-first commerce environment," declared Dimagiba. His claims aren't ungrounded — according to a 2016 research by MasterCard, 41 percent of Filipino mobile users have made a purchase on mobile.
2. Mobile has changed the way consumers interact with brands — and vice versa
Digital platforms like Facebook have given a more personalized approach to consumer and brand interactions. According to Facebook's research, 48 percent of Filipino users discover products and brands on the social media platform, with over 60 percent of these users purchasing products after this discovery.
In a report on the influence of digital to consumers, Stuart Jamieson, the managing director of Nielsen Philippines, pointed out how digital interactions have changed how consumers have come to trust brands. "Authentic messages from real people resonate more than traditional advertising," said Jamieson, referring to the reviews customers leave on platforms like TripAdvisor as well as those integrated into a company's services like Airbnb and Uber. He added that 75 percent of online consumers trust opinions from other customers that are posted online.
ADVERTISEMENT - CONTINUE READING BELOW
The same shift is also present the other way around. In a panel discussing how large brands have integrated digital advertising into their strategies, Paolo Mercado, Nestlé Philippines SVP for marketing, communication and innovation, said that mobile was the most measured platform for advertising, referring to the online tools marketers can use in tracking the reach of digital campaigns.
And big brands are already taking notice of this new channel. Citing a December 2016 report by eMarketer, Facebook also said that "mobile advertising spending in the Philippines is projected to grow to $64.6 million by the end of 2017. To date, this accounts for seven percent of total ad spending in the Philippines."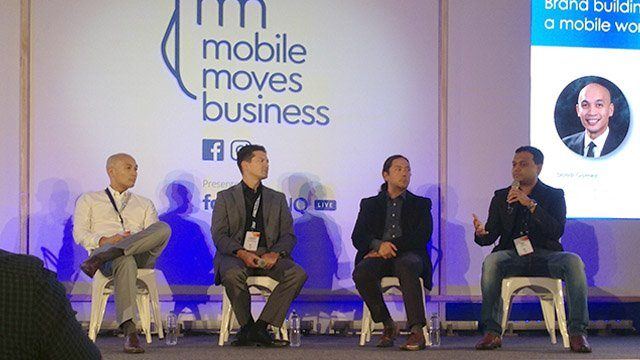 ADVERTISEMENT - CONTINUE READING BELOW
Representatives from large brands talked about how they have integrated digital advertising into their strategies
3. Mobile has paved the way for new kinds of advertising campaigns
The advent of corporate social media accounts has given brands a different avenue to reach consumers, and mobile has opened up possibilities for advertising outside the realm of TV spots and billboards.
In a presentation comparing TV and mobile advertising, Reynold D'Silva, Facebook's APAC head of marketing, brands and e-commerce, presented research from the Advertising Research Foundation that showed a "kicker effect" in a company's return on investment (ROI) when adding digital to its marketing strategy. A combination of TV and digital advertising showed a 60 percent increase, which compared to only a 20 percent ROI increase when combining TV advertising with print or radio.
D'Silva then urged brands to create marketing content for mobile that is different from what they produce for TV. He revealed that most brands simply upload their TV ads on Facebook in their efforts to advertise digitally, which he pointed out is not enough.
ADVERTISEMENT - CONTINUE READING BELOW
"To think mobile is to think fast and think small," said D'Silva. He revealed that mobile users viewed a piece of content on their Facebook news feed for only 1.7 seconds on average, implying that ads in mobile needs to be more attention-grabbing than those on TV. D'Silva added how the production of the ad is also affected considering the smaller screen of a mobile device.
*****
Lorenzo Kyle Subido is a staff writer of Entrepreneur PH