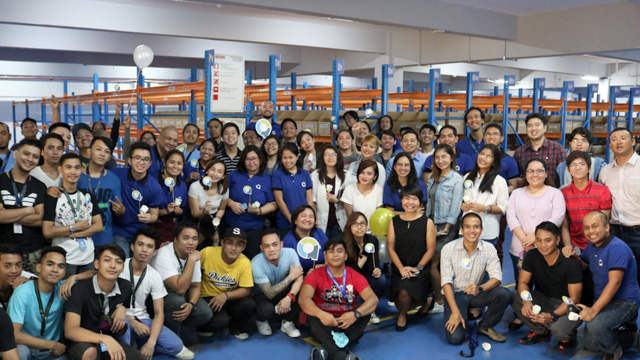 For decades, the biggest companies making fast moving consumer goods (FMCGs) in the Philippines followed a well-defined formula to sell their products. They bought airtime from television and radio broadcasters to advertise their products and then tapped distributors that delivered their wares across thousands of retail outlets nationwide.
But by the time the 2010s hit, brands realized that what looked like familiar playing fields began to change. Online marketplace sites such as Zalora and Lazada appeared.
ADVERTISEMENT - CONTINUE READING BELOW
Suddenly, consumers can now purchase goods from anywhere, as long as they had internet connection and a smartphone. The big guys are now in the same arena with the small, unknown brands as the latter can now compete with them by selling similar goods in the online market. Social media ads can now easily sway potential shoppers and it didn't have to be as costly as TV ads.
According to a study conducted by Google, local sales from e-commerce is set to hit $1.2 billion by yearend. And by 2020, it's expected to hit $4 billion.
"I think every company today has to realize how digital plays an impact in the whole transformation [of the industry]," aCommerce Group CEO Paul Srivorakul said at the sidelines of a press conference on November 23. "They have to reinvent their business model for the digital age. [It's] scary but statistics show 40 percent of publicly listed companies in the US won't be around 10 years from now because they can't make that digital transition. Brands will be built around technology and digital because that's where consumers are."
ADVERTISEMENT - CONTINUE READING BELOW
aCommerce is one of the startups helping retail companies with this inevitable transition. The e-commerce solutions provider helps brands distribute their products across different retail channels, whether in online marketplaces such as Zalora and Lazada, or through their own sites.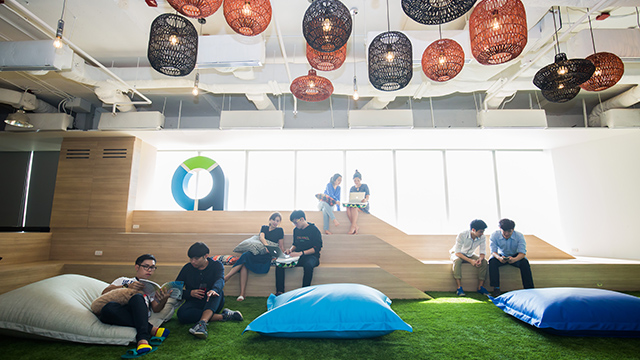 It sounds simple, but the startup also provides digital marketing, customer service and even fulfillment and delivery of products, if the brands demand them. This multi-faceted function allows the startup to provide valuable data to its clients, which for Srivorakul, is crucial in today's business environment.
ADVERTISEMENT - CONTINUE READING BELOW
"We feel brands used to outsource these functions—marketing, distribution, research and development—and all of those [departments] don't communicate. Whereas if they work together, you can easily see which part you have to improve on. And that's the future of retail and distribution—data," Srivorakul added.
Since the startup's inception in 2013, it has worked with over 200 brands in the top economies in Southeast Asia, including Singapore, Thailand, Vietnam, Malaysia and Indonesia. It only set up shop in the Philippines last year with two brand clients, but that has since jumped to 25 as of November 2017. According to aCommerce Country Manager Quinto San Agustin, that is expected to double by next year.
"What we see across the region is you have to be online for two years before you start making good business, or making good money. I've talked to a brand early this year and they see e-commerce exploding in the Philippines—in a good way—by 2020. So that means you have to be online by 2018, or else, you miss the boat," San Agustin added.
ADVERTISEMENT - CONTINUE READING BELOW
In fact, the startup is expanding its current 2,500-square-meter warehouse in Pasig to four times its size by next year. That would put it at par with Zalora's 10,000-square-meter warehouse in Cavite, and just a third of Lazada's 30,000-square-meter facility in Laguna.
To be sure, aCommerce doesn't consider Lazada or Zalora competitors. aCommerce prides itself as Lazada's first official e-commerce solutions provider, according to San Agustin, who also welcomes the possibility of Amazon's entry to the country. "It's an opportunity…the more [online retail] channels we can switch our brands to, the better for our partnerships," he said.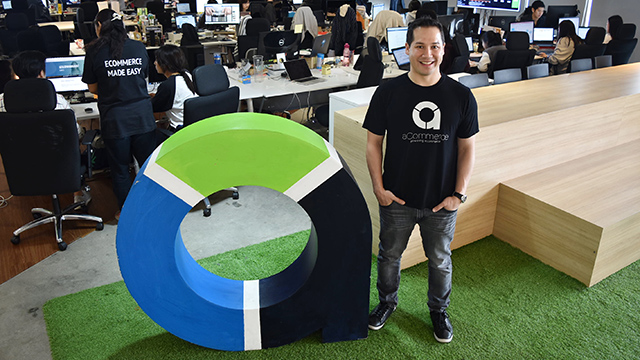 ADVERTISEMENT - CONTINUE READING BELOW
While most of aCommerce's clients in the country are multinational companies such as Unilever, Abbott and Payless, Srivorakul is hopeful that the next batch of brands that will switch online are local manufacturing firms who want to go global.
"Our business model is really to help global brands enter the local market and local companies hoping to reach more local clients, but the next phase we see is helping a local manufacturer in the Philippines that has the natural resource advantage to be able to sell their product globally," Srivorakul said.
*****
Elyssa Christine Lopez is a staff writer of Entrepreneur PH. Follow her on Twitter @elyssalopz