Without a doubt, the Entrepreneur and Franchising Expo (EFE) 2014 was a massive success. Thousands of visitors came to Megatrade Hall 1 of SM Megamall on the event's first day (Friday, June 27). EFE lasted until Sunday, June 29.

According to Nadj Villaver, corporate communications manager of Mediacom Solutions (the event organizer), the expo exceeded expectations on its first day. "We're very happy with the turnout of the event. On its first day alone, more than 3,000 people went in, according to our estimates. That translates to around 30% to 40% of the total foot traffic we are expecting for the entire three-day expo, which is around 12,000."

She added, "I saw that our exhibitors are actually smiling. For sure, they have received lots of inquiries about their businesses during the event. At the same time, I know that our visitors have explored many promising business opportunities that they can eventually take."

Here are the top franchising opportunities from the numerous exhibitors in this year's EFE. We personally interviewed representatives from each business.
ADVERTISEMENT - CONTINUE READING BELOW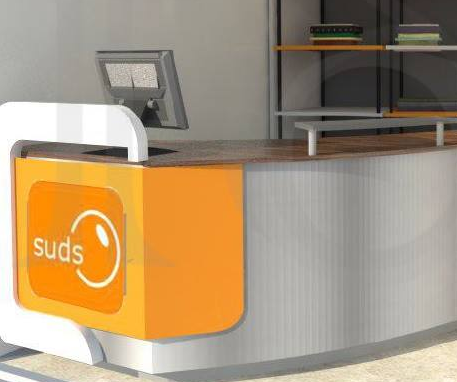 Suds Laundry

One of the most popular franchising opportunities present in the expo was Suds Laundry. Its owner and franchisor Caloy Ang was there to personally attend to inquiries from entrepreneurs, who are considering getting into the local laundry industry.

Ang has always been excited about the upcoming ASEAN Integration. He is confident that the economic integration in the region will pose more promising opportunities for his business. He still dreams of bringing Suds Laundry for franchising in neighboring countries in Southeast Asia.


Unioil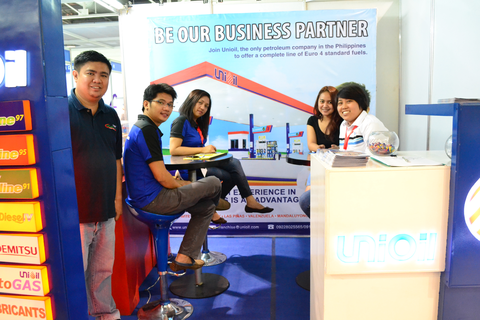 "This is not our first time to participate in an expo, but it's our first time to join EFE. We have received a lot of inquiries throughout the day," said Lyn Dioquino, marketing executive at Unioil.  

The cheapest package for its franchise costs P500,000 (franchise fee). The company sets a capital requirement for each franchisee of about P3 million to P5 million, depending on the size of the gasoline station. Dioquino clarified that for now, they are offering the franchise to entrepreneurs within Luzon.


ADVERTISEMENT - CONTINUE READING BELOW
Positive Living Station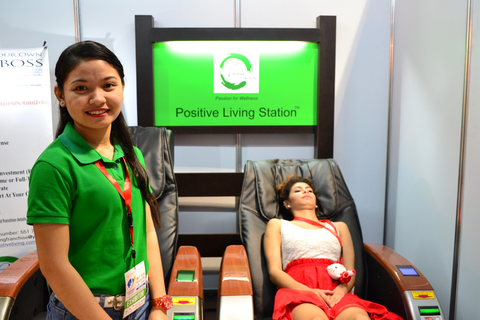 Positive Living Station started more than a year ago as a bill-operated vending machine chair station. But it has been expanding nationwide since then. This July, one of its new franchisees would open a shop in Davao City. Franchisees can install the massage chairs in shopping malls, salons, transport terminals, hospitals, restaurants, or just about any place that is frequented by people. Franchise packages (for a four-year-contract) range from P316,000 (two chairs) to P640,000 (5 chairs).

According to Positive Living Station franchising officer Cayo Sardido, joining the event is worth their investment and effort. "This expo is really helpful to startups like us. It is a good opportunity to be known and to interact not just with potential franchisees but also with other franchising businesses."


ADVERTISEMENT - CONTINUE READING BELOW
Murang Generics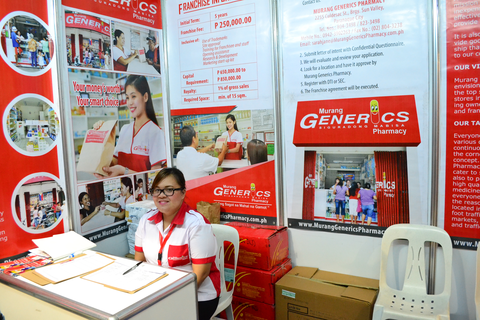 Murang Generics was among the few pharmacies that are up for franchising that joined EFE 2014. "The expo is great. It is organized and is heavily attended by entrepreneurs who are looking for business opportunities," said marketing manager Jackie Antalan.

Murang Generics require a franchise fee of P250,000. Each franchisee is required to meet capital requirement of about P650,000 to P850,000.


ADVERTISEMENT - CONTINUE READING BELOW
 E-Concept Business Consultancy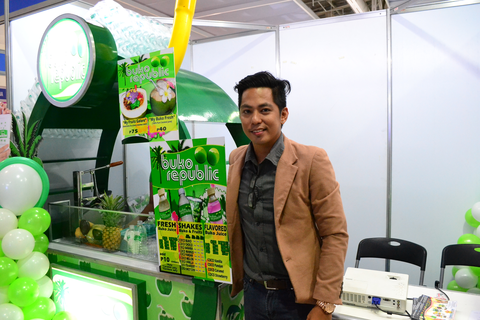 Jowell Santos of E-Concept Business Consultancy revealed, "It's the second year of E-Concept to join EFE. We make it a point to join this event whenever we are invited to be part of it. That is because we meet a lot of prospective franchisees here."


Entrepinoy Foodcart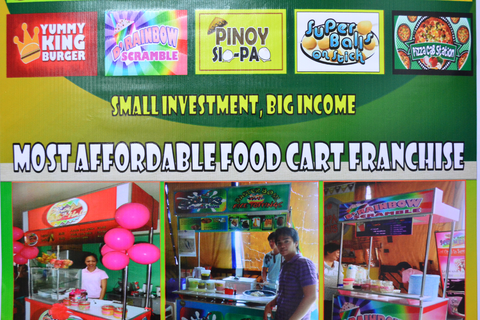 Entrepinoy Foodcart also joined as an exhibitor to the expo. Its marketing manager Dabby Medina was present to accommodate inquiries from interested visitors. With its very affordable franchise packages, it was not surprising that many entrepreneurs lined up to take turns in making personal inquiries about this franchising opportunity.


ADVERTISEMENT - CONTINUE READING BELOW
BN Whitening Shoppe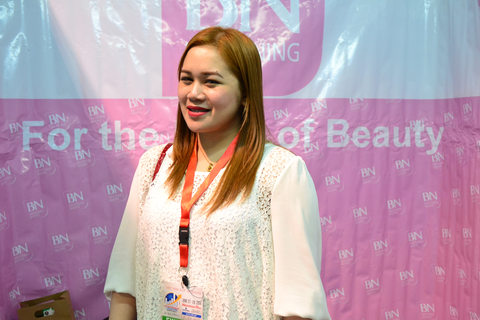 For BN Whitening Shoppe owner and franchisor Bianca Naranjo, joining EFE was a good experience. "We meet a lot of clients here. I'm also happy that people from Metro Manila warmly welcomes our brand here." Naranjo flew all the way from Davao to attend the event.

Right now, BN Whitening Shoppe has six outlets nationwide. Two of those are company owned and the rest are franchised stores. Last May, it opened its first Metro Manila shop in Sunshine Mall, Taguig City. In August, a new location will also be opened in SM Davao.


ADVERTISEMENT - CONTINUE READING BELOW
Meeting a reader

Entrepreneur.com.ph was also able to speak to some of the entrepreneurs who went out of their way that day to check out franchising opportunities in the expo. Among them was Melody Josef, a regular reader of the Website.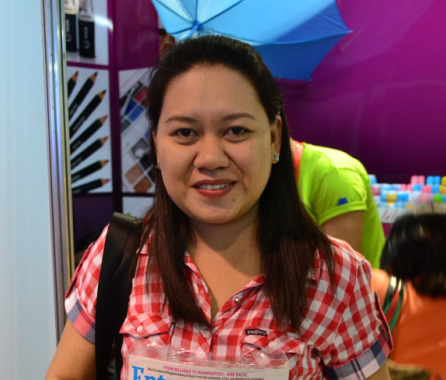 "I saw positive comments about several franchise opportunities. Thus, I made more research," said the Marikina-based would-be entrepreneur. She revealed that she and her husband have been considering getting a franchise of any of these three businesses: BN Whitening Shoppe, Water Boy, and BigasanKo.com.

Josef said they are carefully weighing the pros and cons of their shortlisted opportunities. She expressed her gratitude to the online site for publishing stories that inspire her and provide logical and practical business ideas and tips.


ADVERTISEMENT - CONTINUE READING BELOW