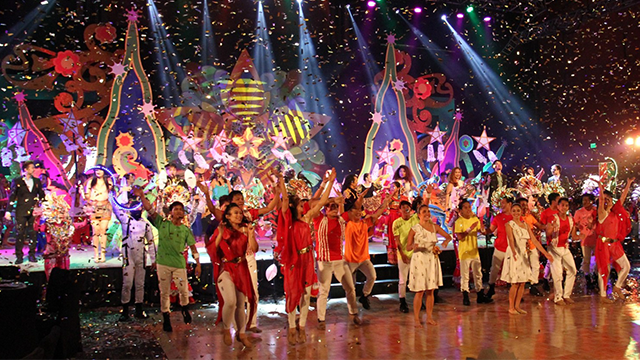 The Tourism Promotions Board (TPB) aims to generate more income for local businesses through its decision to upgrade the Philippine Travel Exchange (PHITEX), an annual travel trade event that brings together foreign and local stakeholders in the tourism sector.
ADVERTISEMENT - CONTINUE READING BELOW
This year's PHITEX, launched September 5, Monday, at the Marriot Hotel Grand Ballroom, allotted a day and a half for a series of timed business-to-business sessions between local sellers and foreign buyers. Previous incarnations of PHITEX only allotted a day for the said sessions. That setup allowed participants to engage in a maximum of 28 sessions only. This year, however, the expansion saw the maximum number of appointments buffed up to 40.
According to Susana Del Mundo, deputy secretary general of PHITEX, this expansion was enacted to allow all parties to maximize their participation. The upgrade, she added, also complements the current focus of TPB.
"We already promoted the Philippines worldwide," Del Mundo said. "It's about time that revenue generation [becomes our focus]."
Now on its 15th run, this year's PHITEX, which operated under the theme "Bigger Business," welcomed 201 foreign buyers who are mostly tour operators currently interested in selling tour packages of the Philippines to their clients.
ADVERTISEMENT - CONTINUE READING BELOW
China leads roster of international buyers
The said buyers represented around 35 countries, including China which fielded the most number of buyers this year despite the country's ongoing maritime dispute with the Philippines. Del Mundo added that the event also saw the entry of new buyers from markets like Morocco, Hungary and South Africa. Meanwhile, on the seller front, 199 local stakeholders from 132 companies participated. These include tour operators and hoteliers.
ADVERTISEMENT - CONTINUE READING BELOW
"The Philippine government is really putting this every year because we would like to provide the opportunity to Philippine suppliers to be in this venue and conduct business with the foreign buyers," Del Mundo said. "They don't have to go and spend money traveling outside the country to attend international fairs. It is cost-beneficial for them to participate in this event."
In addition to the event being a platform for local and foreign businesses, Maricon Basco Ebron, TPB's deputy chief operating officer for international promotions, said that PHITEX through its related activities also gave a chance for foreign buyers to validate various destinations of interest in the Philippines.
Ebron said that they can do this through tours conducted before and after the event. The pre-event tours in particular, intended to give foreign buyers a new perspective of Metro Manila through a reinvented city tour.
"Most of the buyers always say it's the same thing over and over again," she said. "But this time, we tried to segmentize, coming up with pockets of city tours."
ADVERTISEMENT - CONTINUE READING BELOW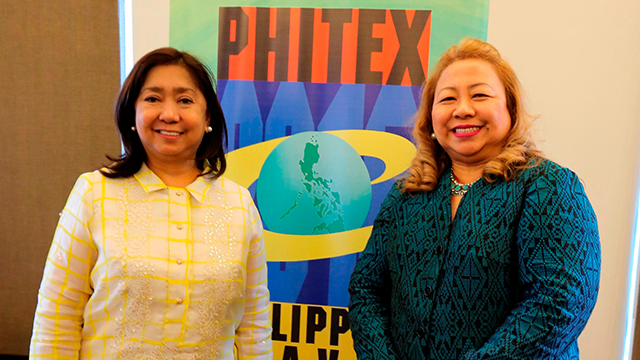 Davao as a destination still highly sellable
The destinations touched upon by the said tours included the established attractions that make up Intramuros and a number of hotels in the capital including New World Hotel Makati, Makati Shangri-la Hotel, Fairmont Makati, Marco Polo Ortigas, Shangri-la at the Fort and Sofitel Philippine Plaza.
ADVERTISEMENT - CONTINUE READING BELOW
Meanwhile, the post-event tours are expected to bring buyers to the Cebu/Bohol area, Ilocos, Southern Luzon and Bicol. The agency will also be hosting a tour of Davao. This will occur despite the recent bombing which rocked the city last September 2, killing 15 people.
"In spite of what happened in Davao, the recent incident, buyers still did not cancel," Del Mundo said. "We did not change [the itinerary] though we just let the buyers reconfirm their participation. If they want to change, they can change. But just this morning (September 5), additional buyers would like to go to Davao." These, according to Del Mundo included a Swiss buyer who told her that even if they cancel the Davao tour, "I'll still go."
"It's very comforting to us for the foreign buyers to really have the interest in Davao," said Del Mundo. "It was really difficult to sell Davao in the past." But due to the introduction of Davao's numerous tourist attractions which includes the Philippine Eagle, its cuisine, its offerings for adventure travel and the beaches of Samal, both her and Ebron believe that Davao has become a point of interest as far as Philippine travel is concerned.
ADVERTISEMENT - CONTINUE READING BELOW
"When we introduced Davao in the PHITEX this year, again, there's great interest," Del Mundo said. "Really a great interest."
PHITEX was first launched in 1989. Following a five year hiatus, it was resumed on a yearly basis to work hand in hand with the goals of the TPB and the Department of Tourism to increase travel to the Philippines.
"PHITEX has been instrumental in boosting the Philippines' image as a top tourist destination," said Del Mundo. "The event also strengthens international relationships among the industry's key players to further the growth of Philippine tourism."
*****
Angelo Cantera is a journalist who has been covering the lifestyle, travel and business-lifestyle beats for some of the country's major newspapers and magazines. He has worked for The Manila Times and has served as associate editor of asianTraveler Magazine. Also a lensman, he occasionally does photography for his own travel assignments.