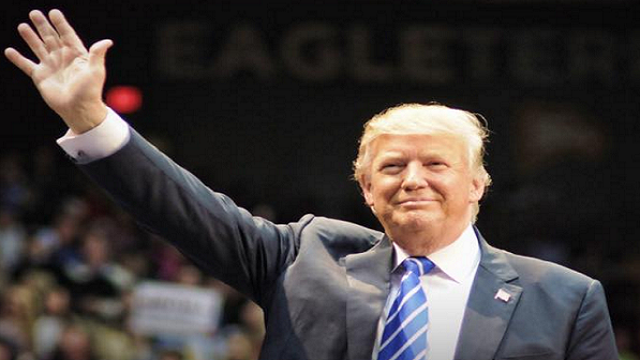 He may have behaved controversially on or before the campaign period; he may have unleashed a flurry of fiery white polemic thought to have alienated too many of his potential voters, and his brow-raising proclamations may have urged political analysts to deem him a lost cause during the recently concluded race to the White House. But, on November 9, 2016, before a world waiting with breath bated, real estate magnate Donald Trump still got elected as the 45th president of the United States of America.
ADVERTISEMENT - CONTINUE READING BELOW
The public's response has been colorful to say the least. Since he beat democratic candidate, Hillary Clinton in one of the tightest presidential races in US history, people from all over the world had much to say about the Republican bet's win. In the US—just hours after the results were announced—tens of thousands have flooded the streets in about 25 states to air their displeasure over Trump's electoral college victory. Online, netizens from various countries including the Philippines have flooded feeds with expressions of outrage, disbelief and calls for people to "move to Mars." Meanwhile, a number of online sources reported that the main website of Canadian immigration actually crashed in light of Trump's impending victory. In the midst of all the fuzz and hysteria however, are the questions people have taken the time to answer. How did he win? Why did he win?
Since results went public, various analysts have tried to make sense of Trump's monumental victory over Clinton. Think pieces left and right have concluded that Trump is the better marketer, others state that it is simply a case of the right product tapping the right market, and, of course, there are those that simply attribute this to good old fashion divine intervention.
ADVERTISEMENT - CONTINUE READING BELOW
Ultimately, the jury remains out as to why exactly one of the most controversial figures in American politics eventually became the country's commander-in-chief. But from the perspective of entrepreneurs—people who know how to cease an opportunity—there are a few things that remain certain and one of them is this: it does not matter whether or not you like the results—there are still some things you can learn from the 2016 US election.   
Don't always say 'yes' to your yes men
On November 9, 2016, Trump earned the right to bear one of the most powerful political titles in the world. And if you're one of those people who expressed shock on social media, then at least several analysts believe that you might need new friends on Facebook.
According to Quentin Fottrell of Market Watch, a number of Clinton's supporters were surprised by Trump's victory this election while Trump's supporters saw it coming. And this, according to him, is mostly because "they were all reading news [via social media] handpicked to reinforce their existing opinions."
ADVERTISEMENT - CONTINUE READING BELOW
Quoting psychology professor, Susan Krauss Whitbourne, Fottrell wrote that the great American divide as witnessed during the last election was very much present on platforms like Facebook. Hillary supporters, so the article theorized, were mostly friends with other Hillary supporters, and Trump's supporters were just as closed off. So, when the results came, what came with them was proved that personal echo chambers do exist online—a fact unveiled by a slew of posts expressing disbelief towards the results.
"Facebook needs to keep you addicted to its News Feed in order to stay profitable," Forbes' Parmy Olson wrote. "To do this, it shows you comments, status updates and news stories that will give you a constant stream of dopamine hits." In other words, Facebook, for many has become the virtual "yes man," capable of affirming your opinions while at the same time blinding you to the real mood of the world around you. This, of course, isn't advisable for business owners seeking to get a good feel of the market's pulse.
ADVERTISEMENT - CONTINUE READING BELOW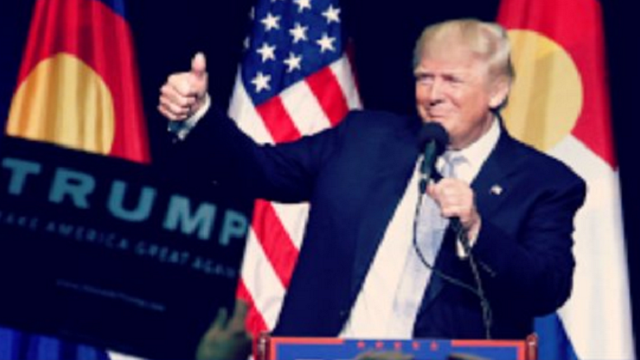 It pays to shine online
Social media, however, is not without benefits. And these too were seen during the recent US elections.
Much like the recently concluded Philippine elections, social media also played a pivotal role in this year's race to the White House. Using platforms like Twitter (where he now has about 14 million followers,) Trump managed to advance his campaign and push his agenda as he saw fit outside the less controllable realm of traditional media.
ADVERTISEMENT - CONTINUE READING BELOW
Of course, the effectiveness of social media is not much of a secret among digitally-savvy business owners. Within recent years, Entrepreneur Philippines has written numerous stories about successful enterprises and a great number of them have made mention of social media's role in each triumphant tale. Whether through marketing or retailing, digital platforms have been quintessential to the achievement of various endeavours in a highly connected world. And now that the votes are tallied and the results are in, Trump's campaign can be considered as one of such endeavours.
Reach for the stars (but don't bank on them)
Given its usefulness as a campaign tool, it isn't surprising that social media played a major role in the recently concluded US election. It isn't surprising either that celebrity endorsements were also leveraged. The latter after all has also proven its value on many occasions.
A local example would be the success of the recently established Sunnies Cafe. Launched as an offshoot of an eyewear brand, this dining establishment is currently doing rather well in the local market. In a feature published by Entrepreneur PH, statements from one of its managers reveal that despite its relatively young age, the cafe already welcomes a daily headcount of 300 people willing to spend around Php 500 per visit. But while there are many reasons as to why it is performing splendidly, it cannot be denied that its success is partly due to the endorsements of its owners and their star-studded group of friends; public figures with Instagram followings too large for the app to spill out precisely.
ADVERTISEMENT - CONTINUE READING BELOW
All things considered, however, celebrity endorsements do not always guarantee a win. And the recent US election proves that.
Take a look at Clinton's retinue, for starters; Madonna, Beyonce, Jay-Z, Lady Gaga, Meryl Streep and Robert De Niro were but few of the stars and living legends that have openly stated that they are "with her." And while, Trump, too had celebrities on his side, the most resounding names among them were Charlie Sheen, Hulk Hogan and Dennis Rodman. Clinton got Alec Baldwin's support while Trump got backed by Stephen Baldwin. And if you have to ask who the latter is then that just proves the point: as far as celebrity endorsers were concerned, Clinton's stars were brighter.
Still, come November 9, they weren't enough to lead her to the White House. If anything, their involvement merely backs what a lot of people have been saying: that the 2016 US election is one of the most shocking events of its kind in recent memory.
ADVERTISEMENT - CONTINUE READING BELOW
*****
Angelo Cantera is a journalist who has been covering the lifestyle, travel and business-lifestyle beats for some of the country's major newspapers and magazines. He has worked for The Manila Times and has served as associate editor of asianTraveler Magazine. Also a lensman, he occasionally does photography for his own travel assignments.